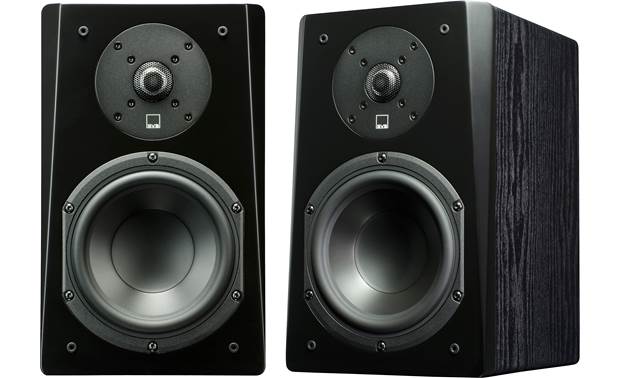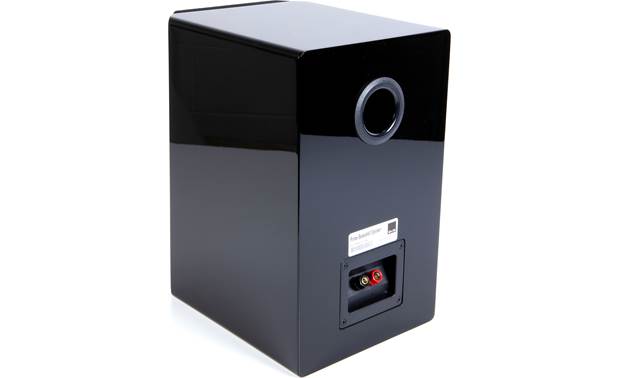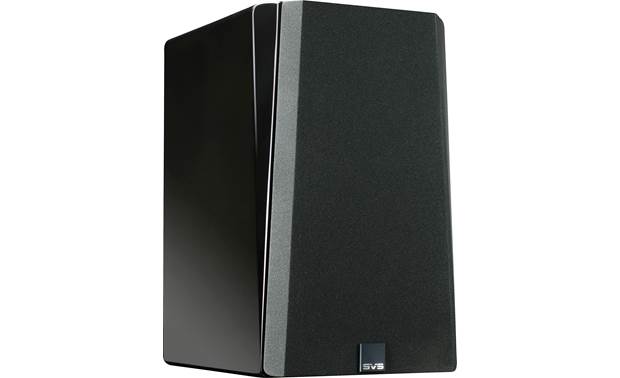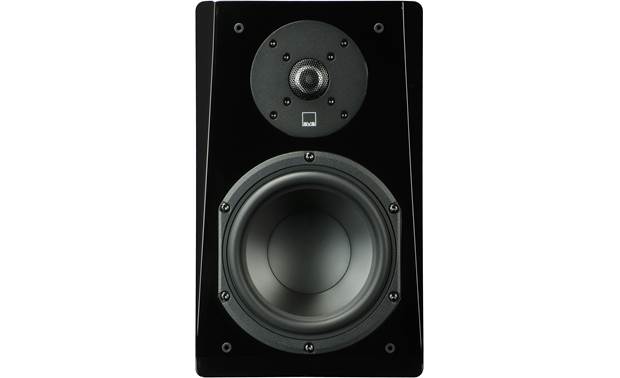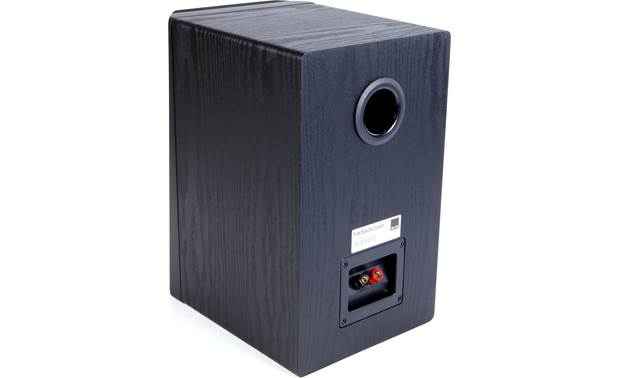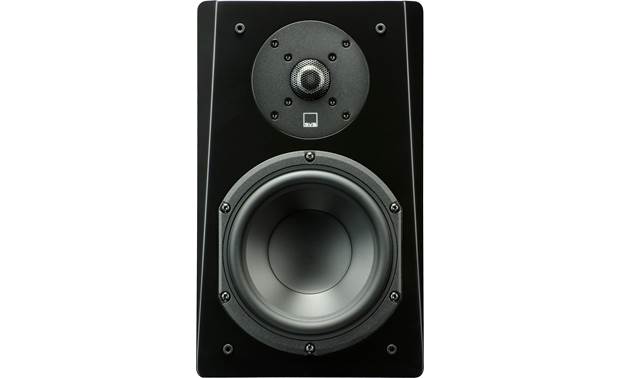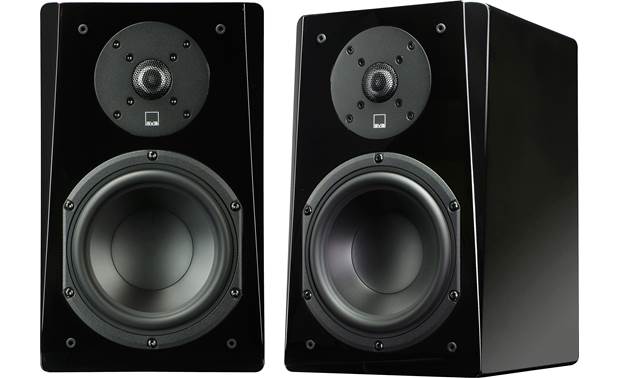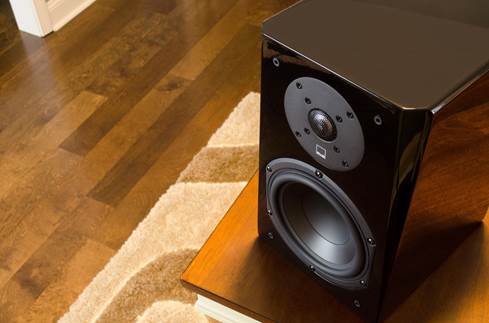 SVS Prime Bookshelf Speakers - Pair

About the SVS Prime Bookshelf
Shown in Piano Gloss Black.
High-end Sound Without the High-end Price
SVS is best-known for its high-performance, high-value subwoofers. They've taken that same winning formula of rigorous engineering and top-quality components and applied it to their most affordable speaker line: the Prime Series. The compact Prime Bookshelf monitors don't take up much space, but they paint a compellingly clear sonic picture of whatever music or movie you have playing.
Mastering the Science and Art of Speaker Design
SVS begins the speaker design process with extensive computer modeling, which helps them zero in on the right driver, crossover, and cabinet characteristics. Then, like other world-class speaker companies, they test each design in an anechoic chamber, which eliminates the effects of room reflections, to ensure highly accurate measurements.

The third and most critical step involves lots of listening. SVS's listening room was specifically designed to resemble a typical living room. The engineering team listens to familiar tracks over and over, working toward sound that is both accurate and emotionally engaging. This is where the art of listening balances out scientific measurement.
SVS Designs Every Driver in-house
While many companies build their speakers using off-the-shelf components, SVS designs all their drivers in-house. This is a huge advantage because it gives them complete control over how the drivers, crossover, and cabinet interact.

The Prime Bookshelf 6-1/2" woofer is mounted in its own dedicated compartment, sealed off from the tweeter. The polypropylene cone material is extremely lightweight and rigid, allowing the woofer to sound clear and natural through the midrange, while also delivering surprisingly solid bass.

SVS's 1" aluminum dome tweeter is fitted with a special diffusor that keeps high frequencies sounding clean and clear, even when you crank up the volume.
Smart, Solid Construction
Pick up one of the Prime Bookshelf monitors and you'll be surprised by how solid and heavy it feels. Each cabinet is made of sturdy MDF, with an extra-thick front baffle and internal bracing to control unwanted vibrations. Those tapered edges on the front baffle are called chamfers. They reduce edge diffraction for clearer, more precise soundstaging. (They look cool, too.)

These speakers can easily fit on a desk or other furniture, but for the best sound, place them on high-quality speaker stands, positioned at least a foot or two out from the back wall.
Build a Complete Prime System
Product Highlights:
2-way design
1" aluminum dome tweeter
6-1/2" polypropylene woofer
Frequency response: 48-25,000 Hz (±3dB)
Recommended amplifier power: 25-150 watts
Sensitivity: 87 dB
Nominal impedance: 8 ohms
Bass-reflex cabinet with rear-firing port
Chamfered front baffle and flush-mounted drivers reduce edge diffraction and improve high frequency response
5-way binding posts accept bare wire, pins, spade lugs, and banana connectors
Removable cloth grille
8-1/16"W x 13-1/4"H x 10-5/16"D
Weight: 15.5 lbs.
Warranty: 5 years
What's in the Box:
2 Bookshelf loudspeakers
2 Grilles (pre-installed)
8 Self-adhesive rubber bumpers
Owner's Manual
SVS brochure
Online Product Registration Card
Features:
1" Aluminum Dome Tweeter: The Prime Bookshelf speaker's 1" aluminum dome tweeter is light, efficient, and rigid, and plays crystal clear at high volumes for an exceptional transient response. The tweeter utilizes an FEA-optimized diffuser for even greater clarity with a sense of utter transparency, while also offering an "airy" presentation and incredibly unveiled highs so female vocals and dialogue always sound natural, crisp and smooth.

6.5" Polypropylene Woofer: Thoughtfully designed for acoustic excellence, the Prime Bookshelf speaker's 6.5" woofer is mounted in its own dedicated and completely sealed compartment to ensure smooth, precise and clear midrange and bass output that's free from coloration. The polypropylene cone material is extremely light and rigid and maintains a flat frequency response with excellent handling across the foundational mid-range frequencies. The woofer utilizes a rugged motor and long-stroke suspension for high output, along with aluminum shorting rings to reduce gap inductance and lower distortion. Low frequency extension is shockingly deep and effortless considering the cabinet size and the Prime Bookshelf speaker can hit reference volume with amazing clarity, no distortion, and headroom to spare.

SoundMatch Crossover Design: The innovative SoundMatch Crossover is a 2-way design (2.3kHz @ 12dB/oct) with premium-grade capacitors, air-core inductors, and heavy-trace printed circuit boards. This high performance crossover network delivers outstanding phase coherency and time domain behavior. The crossover's tapered array offers expansive, yet focused and precise soundstage, resulting in accurate frequency response at all listening positions in the room. The precise tuning of the SoundMatch Crossover also ensures pinpoint accuracy of highs, mids, and lows, while maintaining pristine signal purity.

Performance Driven Cabinet Design: The Prime Bookshelf utilizes a FEA-optimized MDF cabinet with internal bracing to eliminate resonances. The speaker cabinet's chamfered front baffle, flush-mounted drivers, tapered edges, and acoustically transparent FEA optimized grille minimize edge diffraction and improve on-axis high frequency response for clear, precise sound staging. Each speaker cabinet also utilizes a 1.7" wide-flared rear-firing port for greater efficiency and smoother response. All of these advancements are packed into an attractive cabinet, that's available in a piano gloss black or premium black ash finish.

5-Way Binding Posts: The SVS Prime Bookshelf loudspeaker is outfitted with 5-way binding post terminals for connection of bare wire, pin-connectors, spade-lugs, and banana connectors (single or dual). Use 18AWG speaker wire for wire runs up to 10', 16AWG speaker wire for wire runs up to 25', 14AWG speaker wire for wire runs up to 50', and 12AWG speaker wire for wire runs up to 75'.

Mounting Options: The Prime Bookshelf speakers can simply be placed on a stand, shelf, or table-top. Each speaker includes stick-on rubber feet that can be attached to the bottom of the speakers to protect them when placed on speaker stands and other surfaces. The rubber feet add approximately 0.125" to the overall height of the speakers. There are no included brackets, no keyhole slots, and no threaded inserts to wall mount the speakers.

Applications & Placement: The SVS Prime Bookshelf loudspeakers can be used in a dedicated 2.1ch stereo setup or in a multichannel home theater system as fronts and/or surrounds. Proper placement of the front and surround speakers is essential to achieve the smoothest frequency response, optimal imaging and the most spacious, three-dimensional soundstage.

Front Speakers: Stereo imaging and soundstage are affected by loudspeaker location and the listening position, relative to each other and room boundaries. Moving the loudspeakers away from room boundaries will tend to improve stereo imaging and spaciousness by attenuating and delaying boundary reflections, thus optimizing direct sound and helping to preserve spatial information in the recording. Toeing-in the loudspeakers 5°-10° can often improve imaging, however this is also a function of the distance from nearby boundaries and the ratio of direct-to-reflected sound, so experimentation with toe-in is recommended to obtain optimal results. The location of the front loudspeakers relative to nearby boundaries will excite various "room modes" which will affect the bass response of the loudspeakers. Generally, placing the loudspeakers closer to room boundaries (particularly corners) will increase the bass response. Conversely, moving the loudspeakers away from boundaries and corners will reduce the bass response.

Surround Speakers: In a 5.1ch system, the side surround speakers should be located 90°-110° off-axis. For the best sense of spaciousness, the tweeter height should be about 2' above ear level. In a 7.1ch system, dedicated rear surround speakers are placed behind the primary seating position for enhanced rear panning effects. Place the rear surround speakers at 135°-150° off-axis, relative to the primary seating position. As with the side surround speakers, position the rear surround tweeters about 2' above head level when seated.
Note: Dedicated room treatments like absorbers, diffusers and bass traps (all sold separately) can greatly improve the sound quality of any listening environment, and are encouraged to extract the absolute best performance from any loudspeaker system.

Prime Series: The Prime series of loudspeakers from SVS consist of two floorstanding speakers (Prime Tower / Prime Pinnacle, a bookshelf speaker (Prime Bookshelf), a center channel speaker (Prime Center), a surround speaker (Prime Elevation), and a satellite speaker (Prime Satellite) - all sold separately. The SVS Prime series delivers pinpoint accuracy, powerful dynamics, exceptional clarity, and an immersive audio experience.

Optional Powered Sub: A SVS powered sub (sold separately) makes a great addition to the Prime series of loudspeakers.