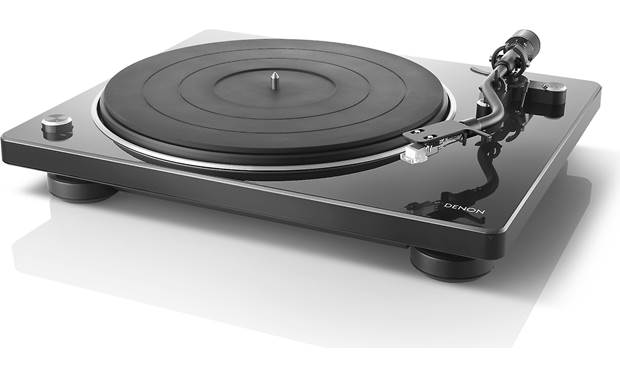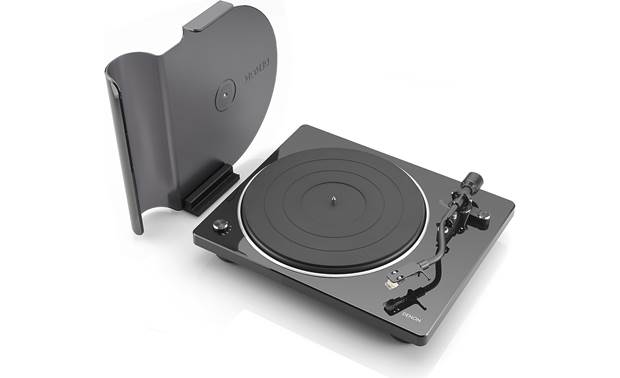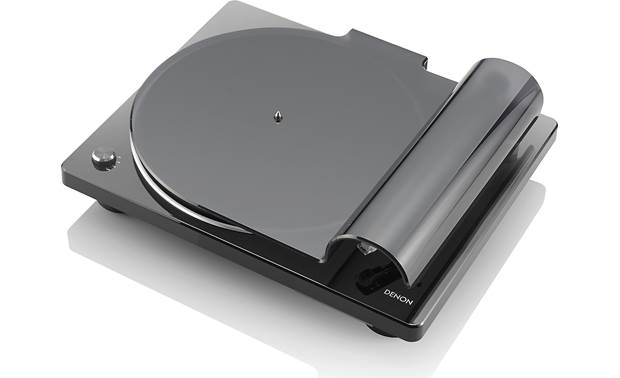 Denon DP-400 Fully Automatic Hi-Fi Turntable, Speed Auto Sensor, Pre-Mounted Cartridge, Phono Equalizer, Straight Tone Arm

About Denon...
For us at Denon these are not buzzwords.

They are part of the quintessential philosophy behind everything we do.

These three words and decades of innovation and engineering excellence is what passionately shapes our entire culture.

Every detail of a Denon product is crafted around these words with a single goal in mind:to enhance the entertainment experience.

Innovative engineering and technology are at the core of what makes a Denon product so iconic.

Through a disciplined approach to design and production, our engineers ensure that only superb craftsmanship, precision engineering and impeccable performance goes into every component.

Our solutions are often born through passionately studying examples from the widest array of imaginable fields – including physics, electronics mechanical engineering, art and nature.

Our constant quest to create the perfect entertainment component has given us invaluable inspiration for not only the most powerful technical solutions but also the most convenient features to satisfy a diverse set of entertainment needs.

That is why we tirelessly transform creative ideas into leading innovations within our industry.

Simply put, anything that does not provide more passion, improve performance or enhance the experience does not belong in a denon.

We know because we are not just building these products, we are using them.

When you actually experience a denon product, it's these higher standards that elevate the senses and enhance your entertainment.That's the denon difference.
Product Highlights
S-shaped tonearm optimizes tracking

Built-in phono preamp

Weighted, belt-driven platter

Semi-automatic operation

User must select "Automatic stop" using button on rear of turntable

Tonearm automatically raises after playback and turntable stops

Dual-purpose dust cover also acts as album display stand

Replaceable moving magnet cartridge included

Solid base construction reduces unwanted vibrations

Three speeds: 33-1/3 rpm, 45 rpm, and 78 rpm

Signal to noise ratio: 62 db

16-1/4"W x 5-1/4"H x 13-3/4"D

Weight: 5.62 KG.

Warranty: 1 years
Features & Specs
Features

Operation : Semi Automatic

Speeds : 33-1/3, 45, 78

Cartridge Type : MM

Phono Preamp : Built-in

USB Output : No

Pitch Control : No

45 RPM Adapter : Yes
Specs
Signal to Noise Ratio : 62

Wow and Flutter : 0.1

Weight : 5.62 Kg.
What's In The Box:
Denon Dp-400

Owner's Manual

Turntable W/ Tonearm

Headshell W/ Cartridge

Platter

Mat

Ac Power Adapter (Attached 59" Dc Cord)

5 Ac Power Plugs (Us/uk/eu/au/ja)

45 Rpm Adapter

Counterweight

39" Stereo Rca Cable W/ Ground Wire

Dust Cover

Dust Cover Stand

Quick Start Guide

Safety Instructions

Warranty Information