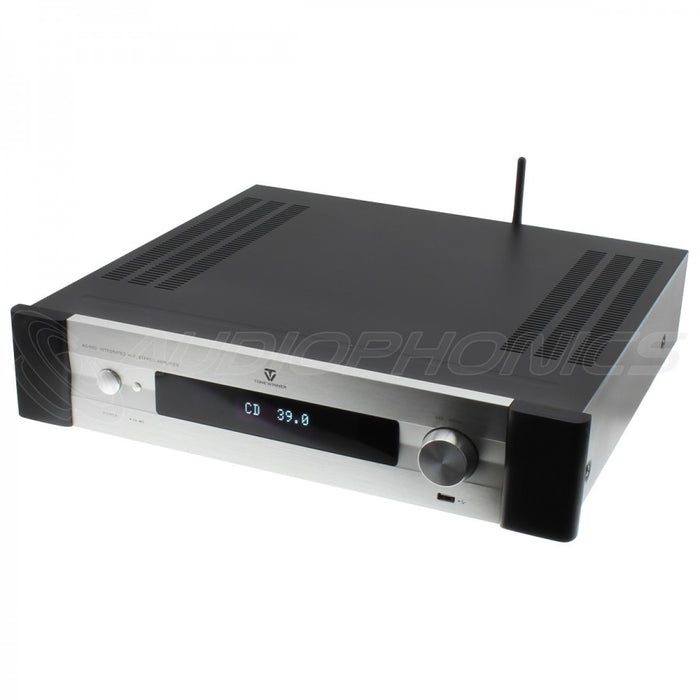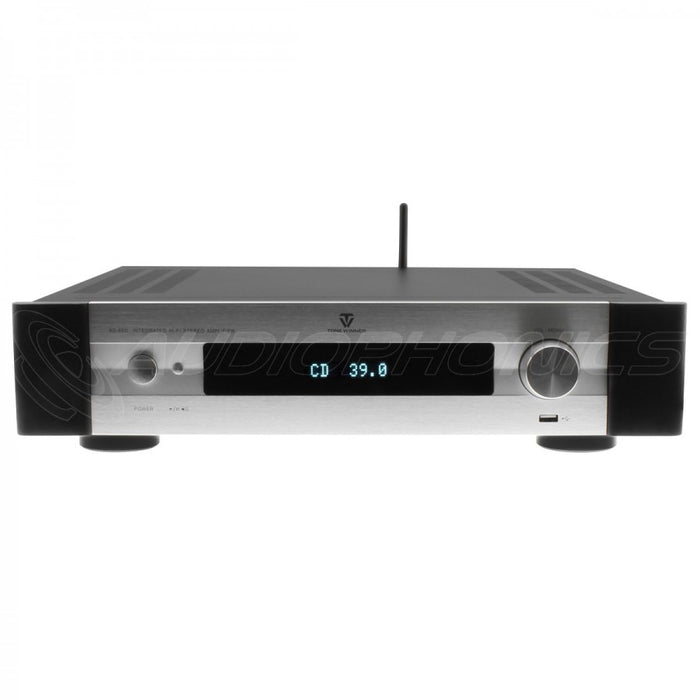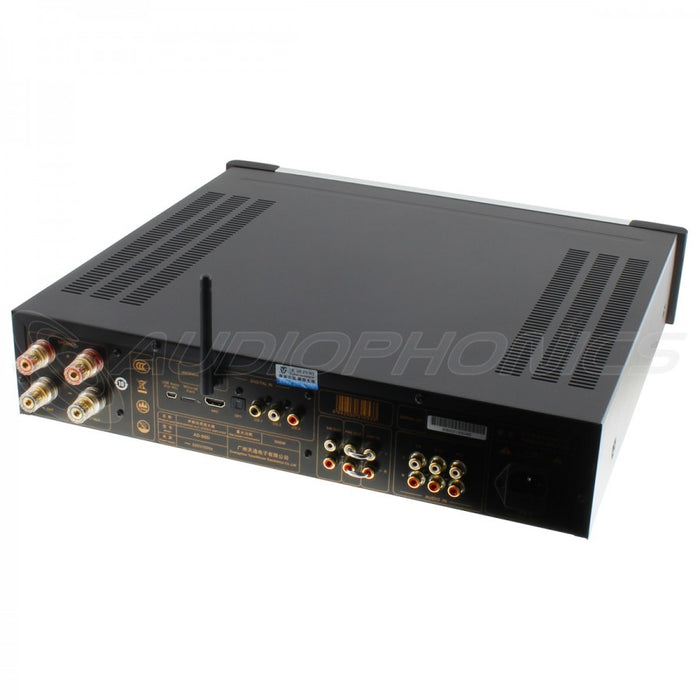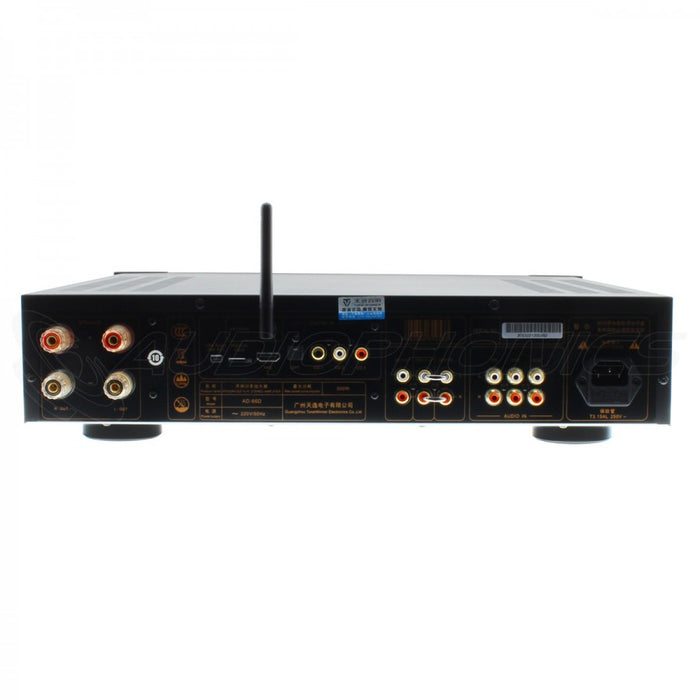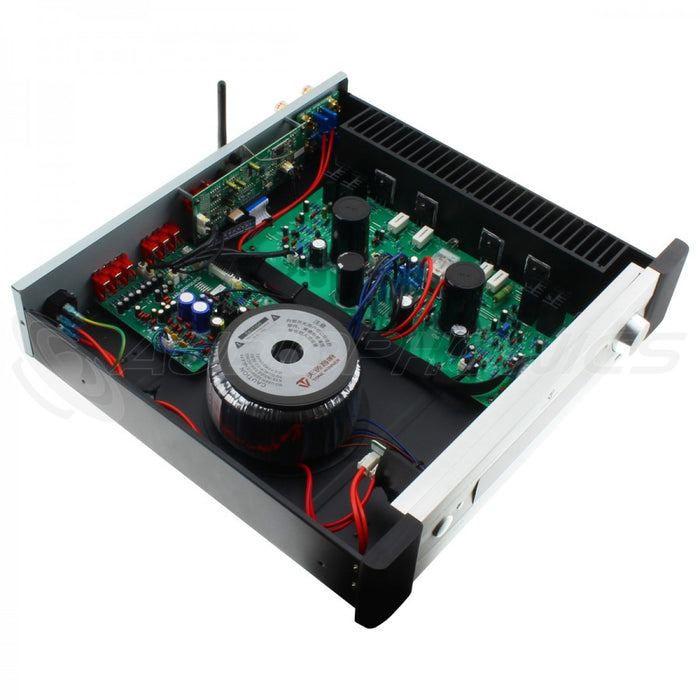 Tonewinner AD-66D 2ch Hi-Fi Stereo Audio Amplifier Each
TONEWINNER AD-66DAmplificateur 2.1 Class A Toshiba TTC5200/TTA1943 2x135W 4Ω
Tonewinner AD-66D Amplificateur 2.1 Class A Toshiba TTC5200/TTA1943 2x135W 4Ω
The Tonewinner AD-66D is an efficient and versatile Class A amplifier with a proven technical foundation for musical and detailed sound. Its circuitry uses audiophile-grade components to ensure excellent performance, including low noise and distortion. It also provides a complete set of connectors to meet the vast majority of needs for home audio integration.
A large reserve of energy
The AD-66D's Class A amplifier stage is based on the use of two pairs of high power Toshiba TTA1943/TTC5200 transistors, allowing to develop 2x80W under 8Ω or 2x135W under 4Ω. The amplifier also benefits from a particularly careful architecture, ensuring a low level of distortion, thus revealing a musical and rich sound. Moreover, the AD-66D provides a subwoofer output allowing the addition of a subwoofer within a 2.1 system. The speaker output is equipped with a protection circuit, effectively securing your equipment.
Integrated 24bit 192kHz DAC
With its numerous digital inputs, the Tonewinner AD-66D is of course equipped with a digital / analog conversion section. This one embeds an Analog Devices AD1955 DAC chip, decoding PCM audio streams up to 24bit 192kHz and ensuring an SNR as well as a dynamic range of 120dB.
A complete connectivity
In order to meet the vast majority of needs, the AD-66D offers a full range of connectivity, including input with USB, optical, coaxial, HDMI ARC, a Micro SD port, stereo RCA but also thanks to a Bluetooth 4.2 receiver using an ATS2825 chip. It is thus possible to broadcast and control your music remotely, from a smartphone for example, directly to the amplifier.
Precise volume control
The Tonewinner AD-66D is equipped with a highly accurate JRC NJW1194 stereo volume controller. It allows an efficient adjustment of the sound level, ensuring a low level of noise and distortion. The sound level adjustment is done in 0.5dB steps.
A power supply made to measure
The power supply stage of the Tonewinner AD-66D benefits from the same care given to the audio circuits of the unit. It is equipped with a large custom toroidal transformer and capacitors with a capacity of 15000µF to provide a clean electrical signal at all times.
SPECIFICATIONS
Product type Amplifier
Amplification type Class A
Inputs Bluetooth
1* Mini USB (USB Audio)
1* USB-A (USB Host)
1* Micro SD slot
1* HDMI (ARC)
1* Optical Toslink
3* Coaxial
3* Stereo RCA
Outputs Speaker terminals
1* Subwoofer output (stereo RCA)
Output power 2*135W 4Ω
2*85W RMS 8Ω (THD 1%, 1kHz)
Transistors TTC5200 / TTA1943
DAC AD-1955
Volume controller NJW1194
SNR ≥ 95dB (A-Weighted)
Frequency response 20Hz-80kHz (+1/-3dB)
THD ≤ 0.025% (1kHz)
Output impedance 8Ω
Gain 38dB ±1dB
Crosstalk ≥ 75dB
Max voltage gain > 40dB
Supply voltage ~220V AC
Dimensions (L*P*H) 444*436*107mm
Weight 10.6kg
Color Black and silver
Package 1* Tonewinner AD-66D
1* IR Remote control