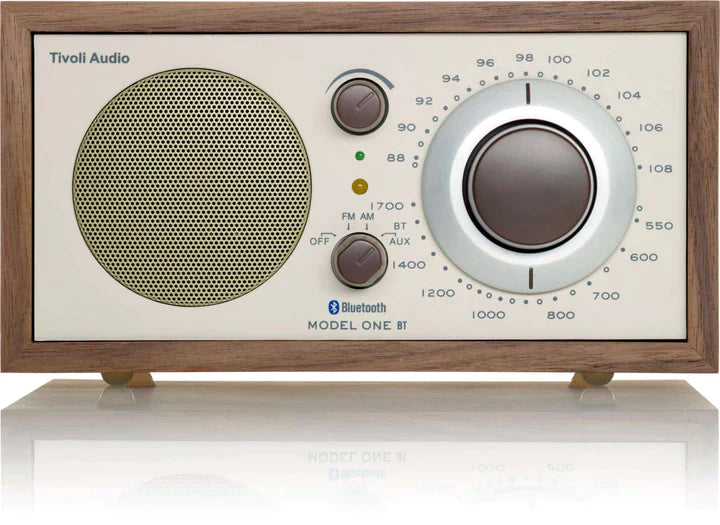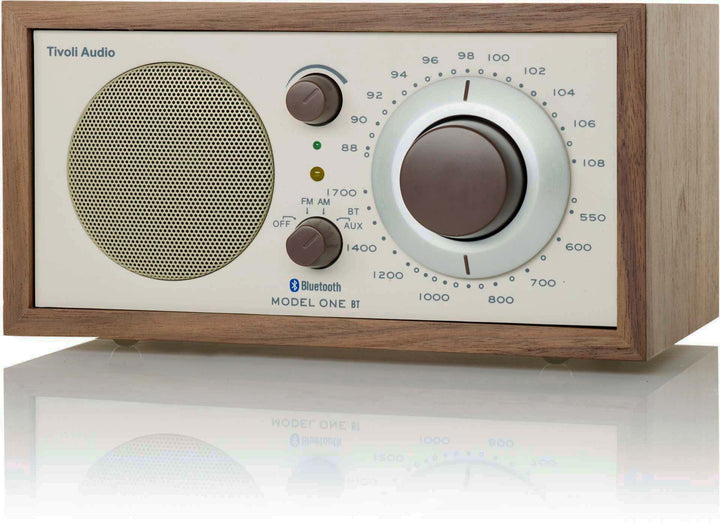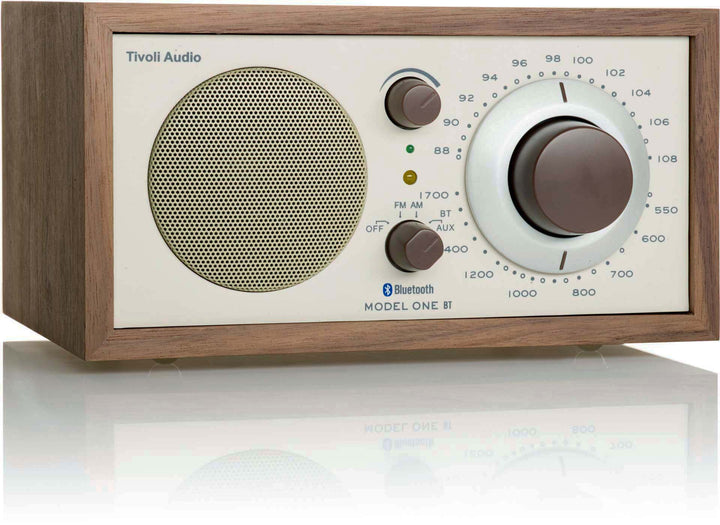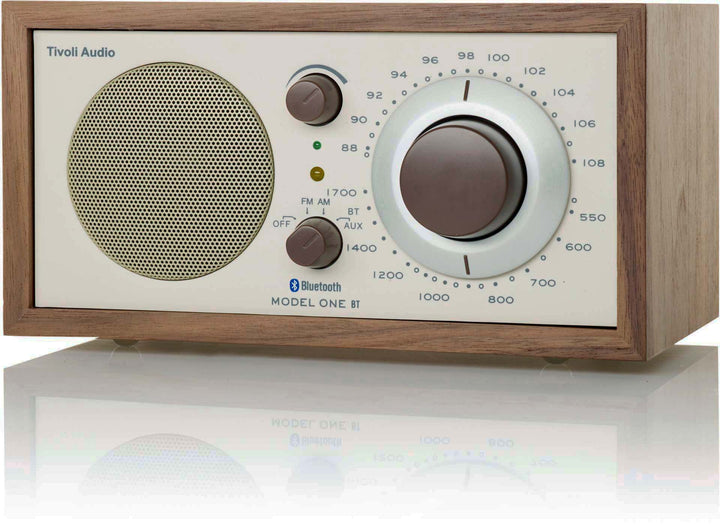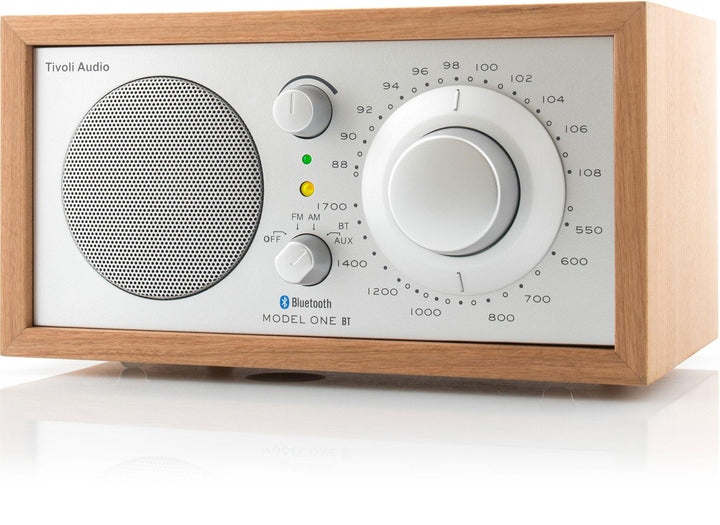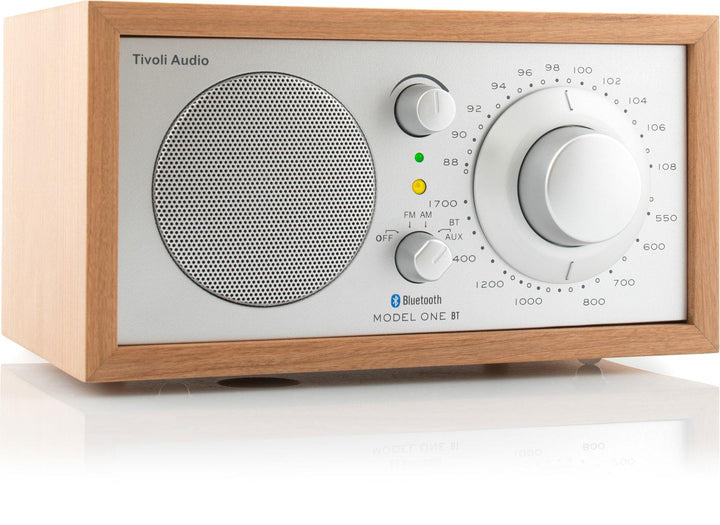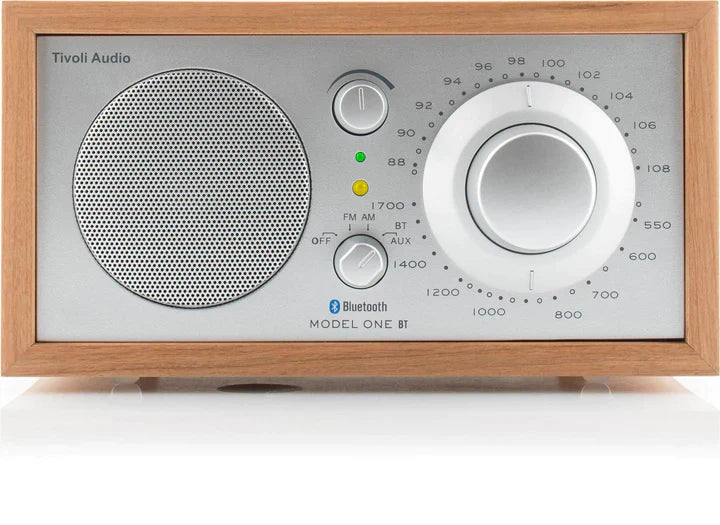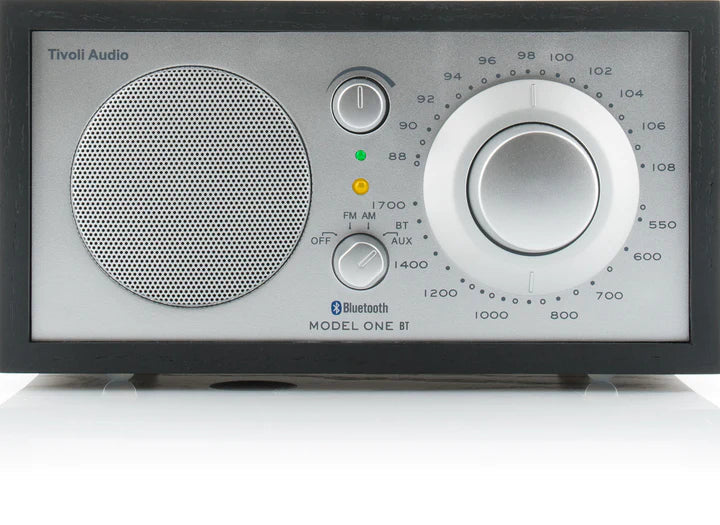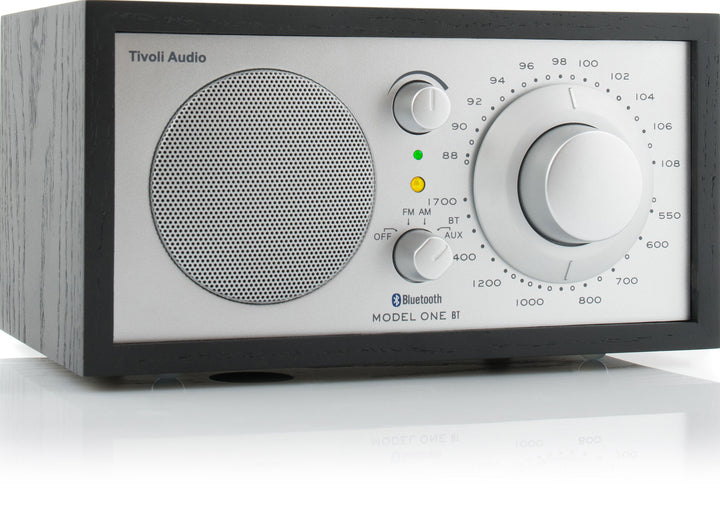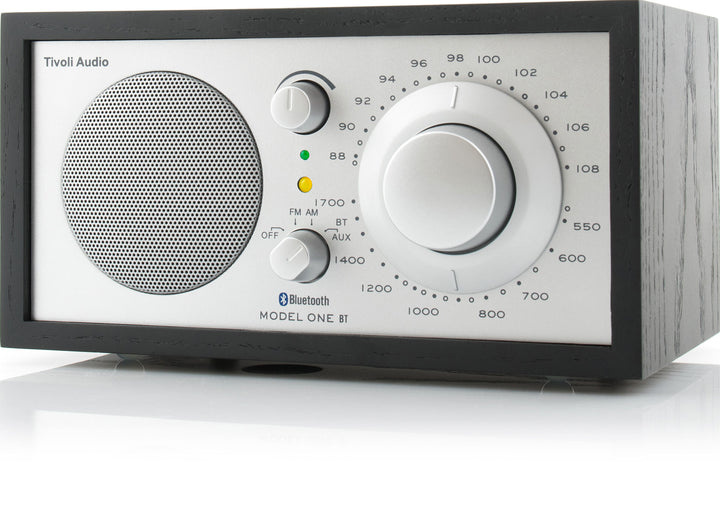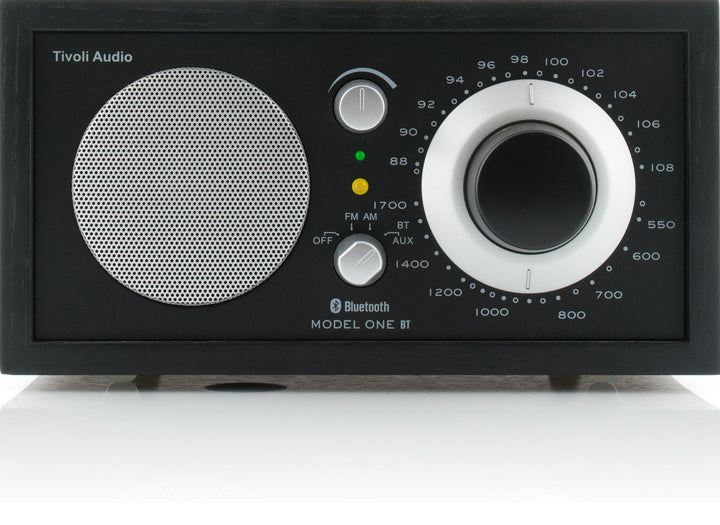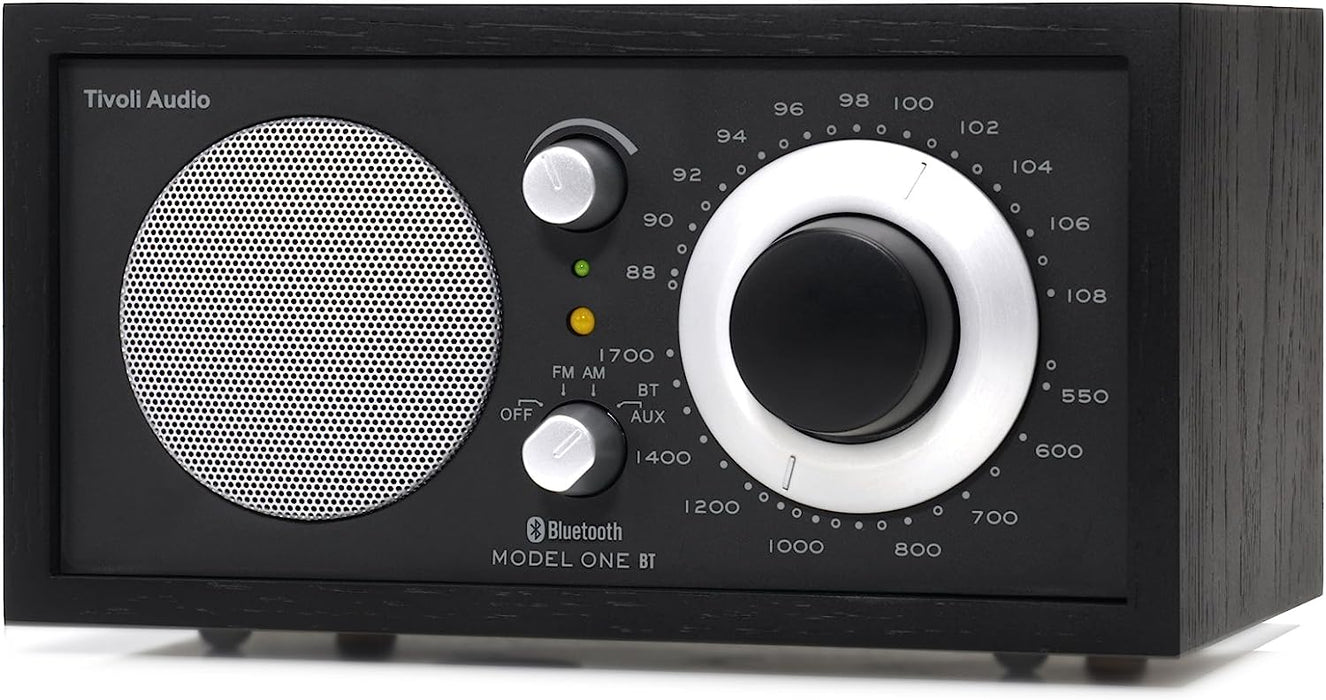 Tivoli Audio - Model One Bluetooth AM/FM Radio
 * TOTAL  AVAILABLE COLOR OPTIONS  ARE 
      Walnut/Beige                              Cherry/Silver
     Black/Silver                             Black/Black/Silver
About Tivoli Audio
Tivoli Audio was founded in 2000 with the launch of the Model One to fill the gap in the consumer audio market for a high-quality, well designed and affordable audio products.
Through the years the distinct mid- century modern style, various finish options, and high-quality audio led Tivoli Audio to become a global luxury brand sold in over 30 countries and becoming known in the design world. Today, Tivoli Audio boasts three product lines Tivoli Audio (Classic collection), ART collection (wireless speakers and home audio systems) and Tivoli Go (Bluetooth® portables). Tivoli Audio's continued inspiration throughout the brand comes from the company's love for music and merging the old and new, designing a classic and modern approach to the home audio experience, offering a unique mix of style and sound.
Imagine the ideal radio.
With a tuner that brings clarity to many of the weakest stations and Bluetooth, the Model One radio begins with a handmade wood cabinet that is both beautiful and the ideal acoustically inert housing. With just three knobs, it is the antithesis of today's ever more complex electronic products. But behind the Model One's simple appearance hides a multitude of technology, facilitating higher sound reproduction and better reception over anything else near it in size.
TIVOLI AUDIO - MODEL ONE BT
With a tuner that brings clarity to many of the weakest stations and Bluetooth, the Model One radio begins with a handmade wood cabinet that is both beautiful and the ideal acoustically inert housing. With just three knobs, it is the antithesis of today's ever more complex electronic products. But behind the Model One's simple appearance hides a multitude of technology, facilitating higher sound reproduction and better reception over anything else near it in size.

Technical Specification

Bluetooth
AM / FM Radio
Auxiliary Input
Dimensions - 4.5 x 8.375 x 5.25 in
Weight - 1.9 kg