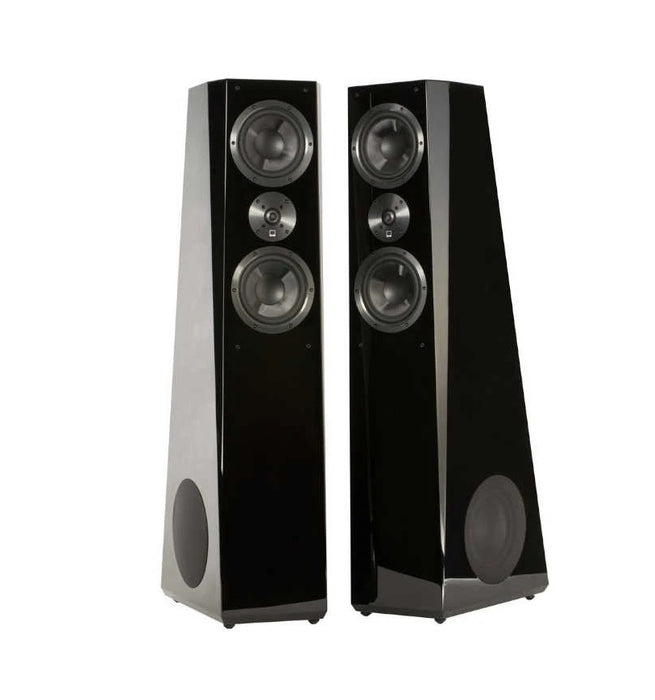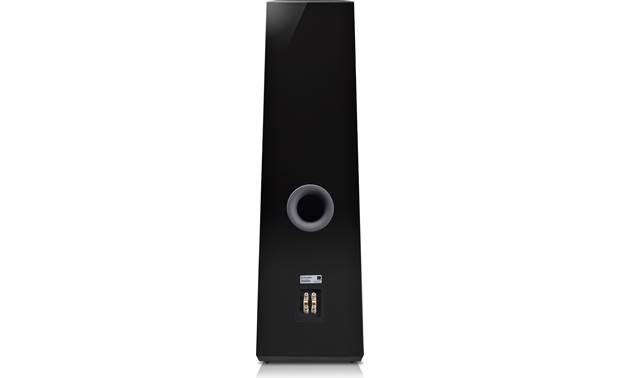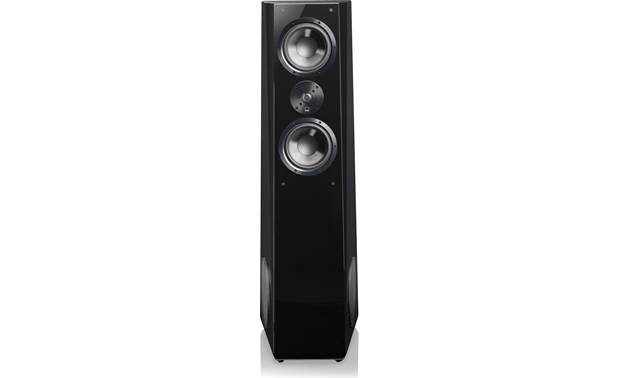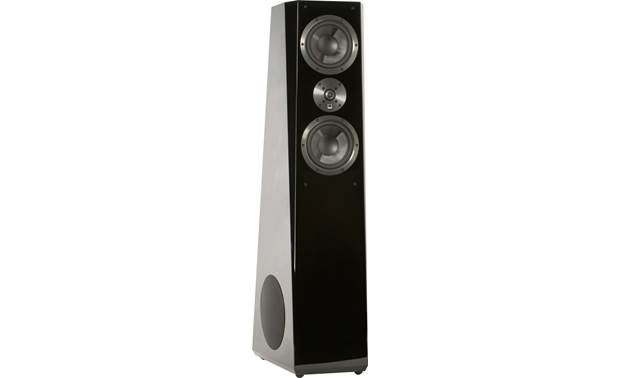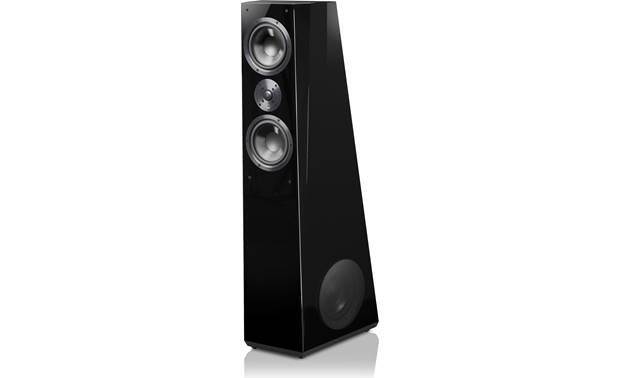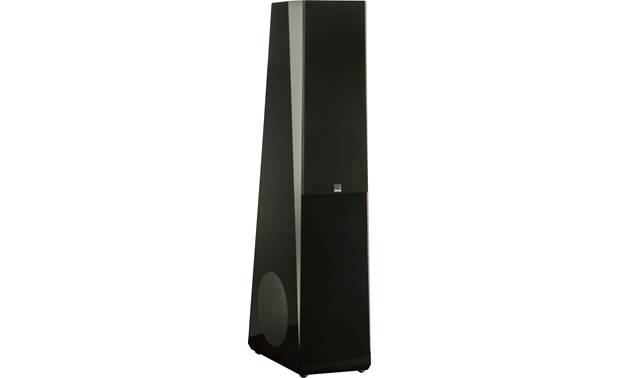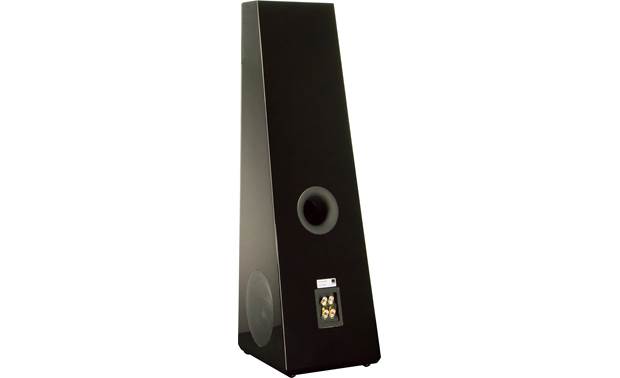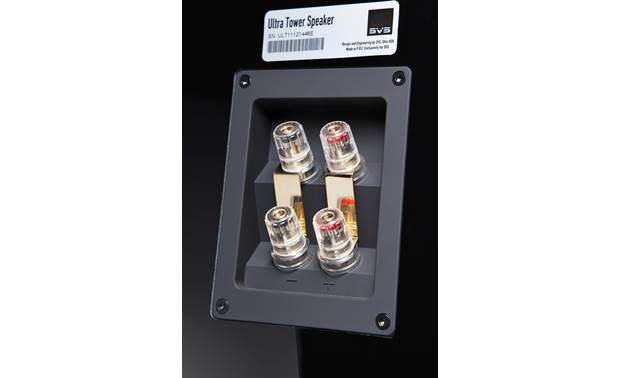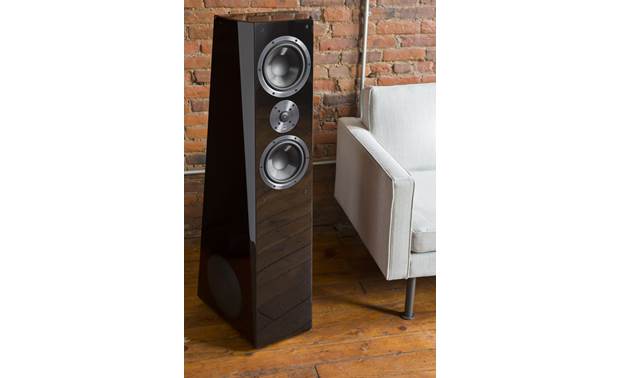 SVS Ultra Tower - Floor Standing Speaker (Piano Gloss Black) - Pair

About the SVS Ultra Tower
Neutral, Natural Sound Carries You Deep Into the Music
The Ultra Tower is SVS's flagship speaker. When it was being designed, the goal was simple: create the best $2000/pair speakers available. The Ultra Tower is a truly full-range speaker, packed with innovation inside and out. At the same time, it uses tried-and-true materials and construction techniques, instead of costly exotic materials. Its sound is detailed, dynamic, and beautifully balanced from top to bottom.

Shown in Piano Gloss Black.
In the world of high-end speakers, the Ultra Tower is a standout value. It's a great 2-channel solution for audiophiles, and you can easily build a matching home theater system using the other models in the Ultra family.
Thoughtfully Designed Cabinet and Drivers
Plenty of companies build their speakers using off-the-shelf components, but SVS designs all their drivers in-house. That's a huge advantage because it gives them complete control over how the drivers, crossover, and cabinet interact.

SVS describes the Ultra Tower as a 3.5-way design. That's because each of the dual 6-1/2" mid/bass drivers has its own crossover point. Those two drivers cover the crucial frequency range from 160 Hz (the hand-off point to the woofers), all the way up to 2000 Hz (the transition point to the tweeter). Using two identical drivers to cover this broad range guarantees seamless sound with focused imaging.

The horizontally opposed 8" woofers are mounted on the side panels of the tower, which are also non-parallel, so each of the woofers fires in a slightly different direction. This approach helps low frequencies blend better in your room, and also cancels out cabinet vibrations for smoother bass. This is a bass-reflex design, with a large port on the rear panel. SVS includes a foam plug you can insert into the port to adjust the bass output to suit your particular room or tastes.

SVS's advanced 1" aluminum dome tweeter — used throughout the Ultra series — is fitted with a special diffusor that keeps high frequencies sounding clean and clear, even when you crank up the volume.
Product Highlights:
3.5-way design
1" aluminum dome tweeter
Dual 6-1/2" composite glass-fiber mid/bass drivers
Dual 8" polypropylene woofers
Frequency response: 28-32,000 Hz (±3dB)
Recommended amplifier power: 20-300 watts
Sensitivity: 88 dB
Nominal impedance: 8 ohms
Bass-reflex cabinet with a rear-firing port
Includes a foam port plug for adjusting the speaker's low-frequency performance
Sealed mid/bass enclosure shifts standing waves beyond the driver pass band, improving sound quality
Horizontally-opposed woofers cancel vibrations for smooth, accurate bass response
Non-parallel cabinet panels reduce standing waves within the cabinet, reducing sound colorations
Chamfered front baffle and flush-mounted drivers reduce edge diffraction and improve high-frequency response
Dual pairs of gold-plated binding posts allow bi-amp/bi-wire configurations
Two sets of threaded adjustable feet: spikes for carpeted floors, and elastomer isolation feet for hard floors
Removable cloth grille
13-15/16"W x 45-5/8"H x 17-1/2"D
Weight: 34.2 kg
Warranty: 5 years
What's in the Box:
Floorstanding loudspeaker
Cloth grille
2 Metal grilles
Foam port plug
4 Elastomer isolation feet (pre-installed)
4 Spike feet
4 Nuts
4 Protective discs
2 Terminal jumpers (pre-installed)
Owner's Manual
SVS brochure
Online Product Registration Card
Features: 
3.5-Way Driver Design: The SVS Ultra Tower speaker utilizes a 3-way driver design with a 1" aluminum dome tweeter, two 6.5" composite glass-fiber midrange drivers, and dual 8" cone woofers for a powerful and convincing audio experience from the highest frequencies to the lowest bass notes.

1" Dome Tweeter: The 1" aluminum dome tweeter's excellent stiffness-to-mass ratio and integrated FEA-optimized diffuser create an exceptional transient response with an airy and unveiled presentation. You'll hear incredible resolution, absolute transparency, and crisp, powerful highs.

Two 6.5" Midrange Drivers: The two 6.5" midrange drivers feature a composite glass-fiber cone with excellent stiffness/mass ratio for high sensitivity and excellent pistonic behavior. Aluminum shorting rings are used to reduce gap inductance, lower distortion, and enhance high frequency response. The cast aluminum baskets ensure precise alignment of critical components and additional heat-sinking capacity. The vented voice coil formers minimize air compression artifacts at high output levels.

Dual 8" Cone Woofers: Dual-opposing 8" woofers housed in a bass-reflex enclosure at the base of the speaker deliver deep, articulate bass. The sweeping side panels of the tower speaker are also non-parallel, so each of the 8" woofers fires in different directions to fill the room with bass. The dual 8" cone woofers utilize a long stroke motor and suspension for high output. Aluminum shorting rings are used to reduce gap inductance and lower distortion. The vented voice coil formers minimize are compression artifacts at high output levels.
Note: The dual-opposing 8" woofers may result in a phase warning during an AV receiver auto-setup process; this is normal. Simply double-check to make sure the speaker wire is connected correctly.

SoundMatch Crossover Design: The SVS Ultra Tower speaker features a 3.5-way SoundMatch crossover with premium-grade capacitors, air-core inductors, and heavy-trace printed circuit boards. The top-midrange-to-tweeter crossover is set at 2kHz, the bottom midrange taper frequency is set a 950Hz, while the dual midrange-to-woofer crossover is set at 160Hz. The precise tuning of the SoundMatch Crossover also ensures balanced output throughout the frequency spectrum.

Performance Driven Cabinet Design: Every feature of the Ultra Tower loudspeaker's cabinet was designed with a sonic purpose in mind.

FEA-Optimized: The SVS Ultra Tower speaker uses non-parallel cabinet panels to reduce axial standing waves within the cabinet, reducing frequency response coloration. FEA-optimized bracing, 1" thick midrange/tweeter baffles and 1.5" thick woofer baffles eliminate structural resonances and ensure the cabinet remains acoustically inert for an uncolored response even at the highest output levels. In addition, acoustically transparent and FEA-optimized grilles, a wedge-shaped front baffle, and flush-mounted drivers all contribute to reduced edge diffraction and improved on-axis high frequency response.

Divided Chambers: The SVS Ultra Tower speaker's enclosure is divided into two sections. The top half of the cabinet which contains the tweeter and midrange drivers is sealed for crisp, accurate, and detailed high and midrange frequencies. The bottom half of the cabinet which houses the two opposing woofers features a rear-firing 3.5" (diameter) wide-flared port for greater efficiency, as well as bigger and deeper bass response. A foam bass port is included to "tame" the bass output if its too "boomy" due to room placement.

Dual Gold-Plated Binding Posts: The SVS Ultra Tower speaker has two sets of gold-plated binding posts connected by jumper-straps. The gold-plated binding posts will accept bare wire (up to 10AWG), pin connectors, spade connectors, & banana plugs (single only). Using the dual posts, you can bi-wire or bi-amp the speaker. Bi-wiring or bi-amping the speaker provides improved bass & treble performance.

Bi-Wiring: Bi-wiring can provide noticeable improvements in the overall transparency of your loudspeakers. Run separate speaker wires to the low & high-frequency drivers from a single amplifier (the upper set of binding posts are for the high-frequency drivers; the lower set of binding posts are for the low-frequency drivers).

Bi-Amping: Bi-amping allows you to use separate amplifiers for the high & low-frequency sections of your loudspeaker for greater dynamic range & lower distortion. We recommend that your separate amplifiers have identical gain to preserve the speaker's voicing balance.
Note: If you decide to bi-wire or bi-amp, you must remove the jumper-straps between the terminal posts (failure to do this could result in damage to your amplifier and loudspeakers).

Elastomer & Spike Feet: The Ultra Tower speaker comes packaged with two sets of feet options that allow optimal placement on a variety of floor substrates. The elastomer isolation feet that come pre-installed on the Ultra Tower are perfect for hardwood, tile, laminate, and vinyl flooring. The elastomer isolation feet can be removed and replaced with the included threaded metal spikes that are designed for carpeted floors. If you want to use the metal spikes on hardwood, tile, laminate, or vinyl flooring, then use the included protective discs under the spike feet to protect your floors. Both sets of feet are threaded to allow easy leveling of the Ultra Tower if it should stand on an uneven surface.

Dimensions w/ Rubber Feet: 13.9375" (w) x 45.625" (h) x 17.5" (d)
Dimension w/ Spike Feet: 13.9375" (w) x 46.0625" (h) x 17.5" (d)
Dimensions w/ Spikes & Discs: 13.9375" (w) x 46.125" (h) x 17.5" (d)
Note: The Ultra Tower speaker should not be used without one type of feet installed.

Placement: A pair of SVS Ultra Tower speakers should be placed 30° off-axis, relative to the primary seating position. Toeing-in the loudspeakers 5-10° may improve imaging. Placing the loudspeakers closer to room boundaries will increase the bass response. while moving the loudspeakers away from boundaries and corners will reduce the bass response.
Note: Dedicated room treatments like absorbers, diffusers, and bass traps (sold separately - see Accessories tab) can greatly improve the sound quality of any listening environment.

Ultra Series: Whether playing a multi-layered soundtrack of a movie or a 2ch soundtrack of a music file, the SVS Ultra Series loudspeakers deliver a powerful and convincing audio experience. From the drivers to the crossover and cabinet, each component is painstakingly engineered and tested to achieve breathtaking realism. Countless design innovations and world-class build materials result in reference sound quality and stunning dynamics. The SVS Ultra Series consists of a floorstanding speaker (Ultra Tower), bookshelf speaker (Ultra Bookshelf), center speaker (Ultra Center), and surround speaker (Ultra Surround) - all sold separately.

Optional Powered Sub: An SVS powered sub (sold separately) makes a great addition to the Ultra series of loudspeakers.