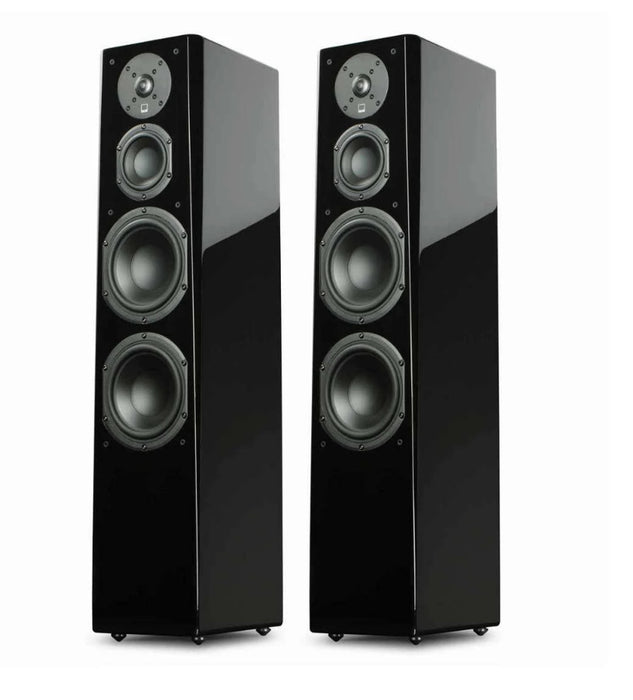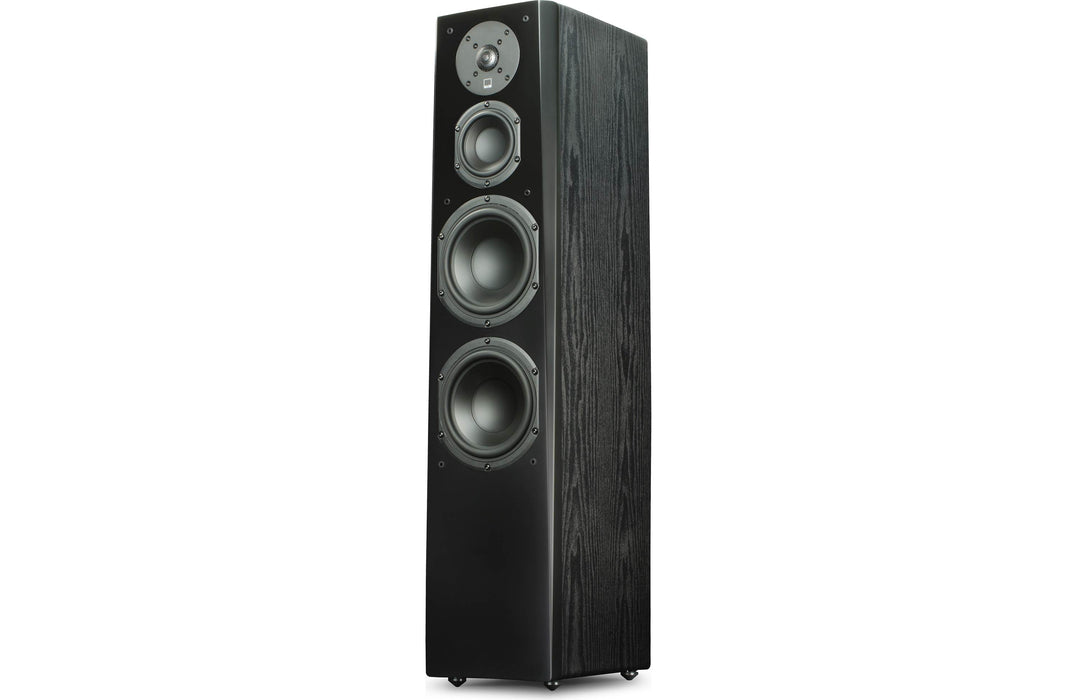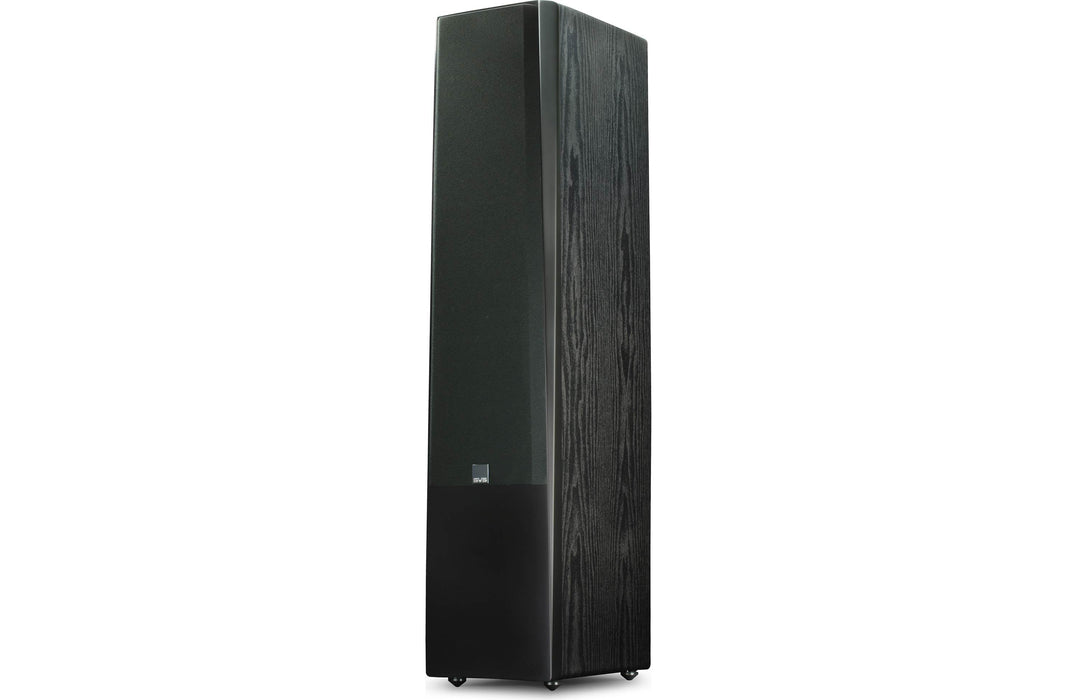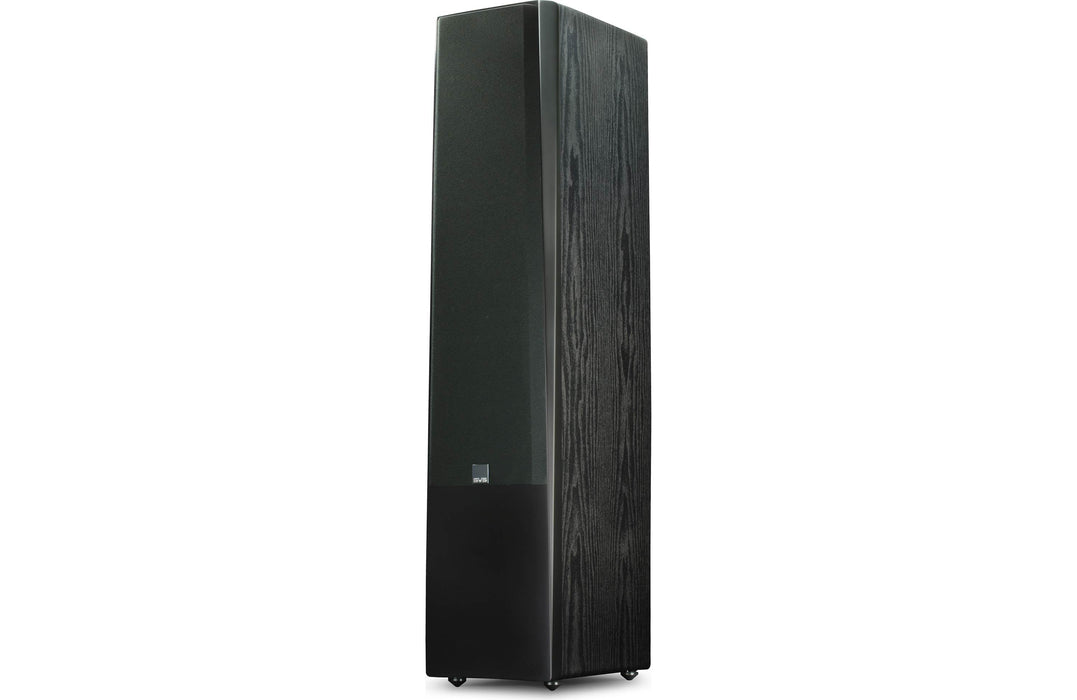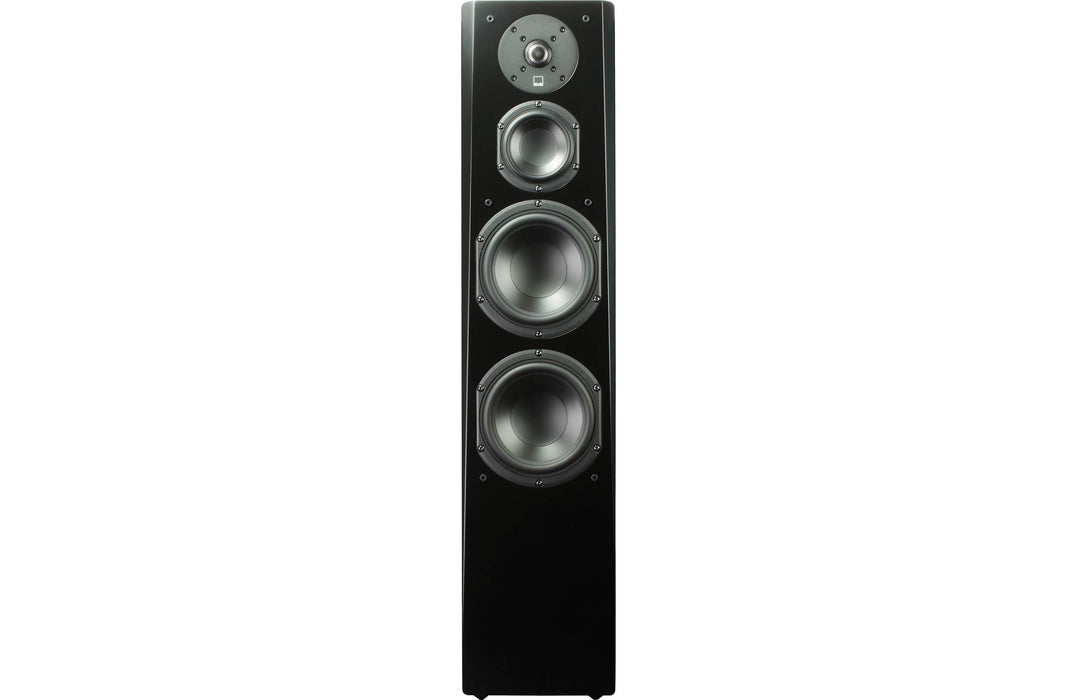 SVS Prime Tower / Floor Standing Speaker Pair- Black Ash - Pair
"With A Cabinet That Measures Just 8" Wide And 36" Tall, SVS's Prime Tower Is What One Calls A "Compact Tower."
But There's Nothing Compact About the Sound It Produces.
With engineering and design cues taken from SVS's much costlier Ultra Series speakers, the Prime Tower sounds big and authoritative on music and movies, with effortless dynamics and a large, stable soundstage.
Mastering The Science and Art of Speaker Design
Svs begins the speaker design process with extensive computer modeling, which helps them zero in on the right driver, crossover, and cabinet characteristics. Then, like other world-class speaker companies, they test each design in an anechoic chamber, which eliminates the effects of room reflections, to ensure highly accurate measurements.

The third and most critical step involves lots of listening. Svs's listening room was specifically designed to resemble a typical living room. The engineering team listens to familiar tracks over and over, working toward sound that is both accurate and emotionally engaging. This is where the art of listening balances out scientific measurement.
SVS Designs Every Driver in-house
While many companies build their speakers using off-the-shelf components, svs design all their drivers in-house. This is a huge advantage because it gives them complete control over how the drivers, crossover, and cabinet interact.

SVS describes the prime tower as a 3.5-way design. That's because each of the dual woofers has a separate internal compartment in the cabinet with its own custom port tuning frequency and crossover point. That allows the bottom woofer to focus on low-bass frequencies, while the upper one provides more of a transition between the midrange and bass.

The 4.5-inch midrange driver is also mounted in its own dedicated and completely sealed compartment to ensure a smooth, precise and clear midrange, free from coloration. The midrange and woofer cones are made of lightweight, rigid polypropylene, which response quickly to musical signals.

SVS's 1" aluminum dome tweeter is fitted with a special diffusor that keeps high frequencies sounding clean and clear, even when you crank up the volume.
Build a Complete Prime System
Product Highlights:
3.5-way design
1" aluminum dome tweeter
4-1/2" polypropylene midrange driver
Dual 6-1/2" polypropylene woofers
Frequency response: 30-25,000 hz (±3db)
Recommended amplifier power: 20-250 watts
Sensitivity: 87 db
Nominal impedance: 8 ohms
Bass-reflex cabinet with dual rear-firing ports
Separate sealed midrange enclosure shifts standing waves beyond the driver pass band, improving sound quality
Separate woofer enclosures with optimized port tuning frequencies for smooth, accurate bass response
Chamfered front baffle and flush-mounted drivers reduce edge diffraction and improve high frequency response
5-way binding posts accept bare wire, pins, spade lugs, and banana connectors
Two sets of threaded adjustable feet: spikes for carpeted floors, and elastomer isolation feet for hard floors
Removable cloth grille
8"W x 36-5/8"H x 11-11/16"D
Weight: 40.1 lbs.
Warranty: 5 years
What's in the Box:
SVS prime tower owner's manual
Floorstanding loudspeaker
Grille (pre-installed)
4 elastomer isolation feet (pre-installed)
4 spike feet
4 nuts
4 protective discs
Owner's manual
Svs brochure
Online product registration card