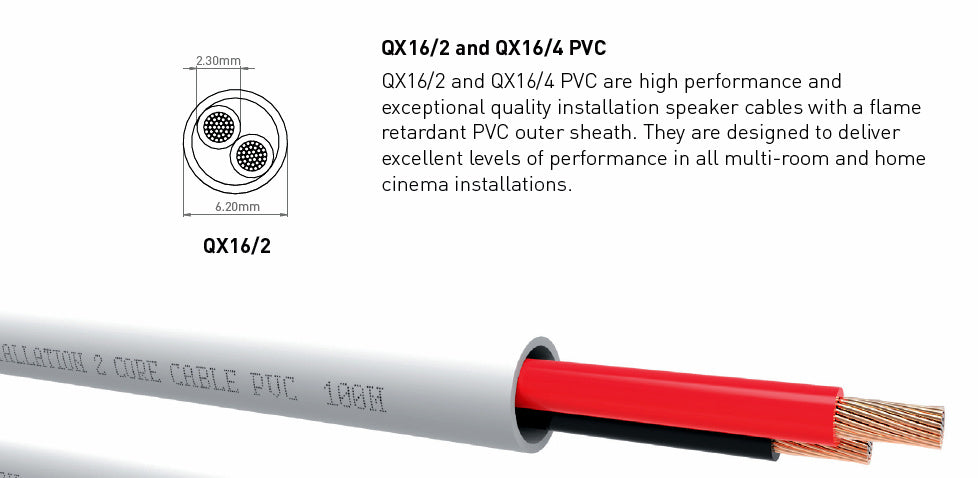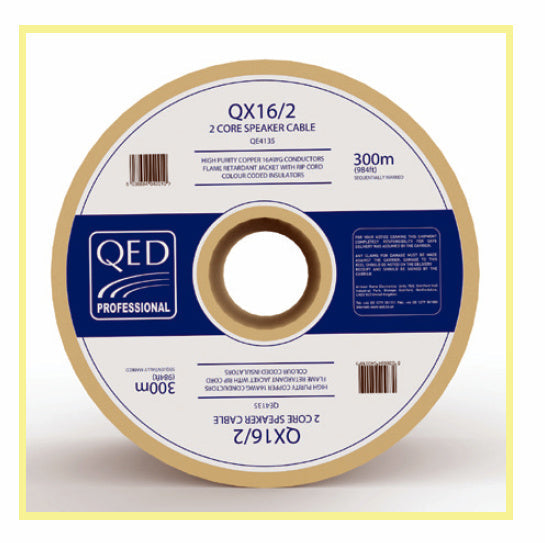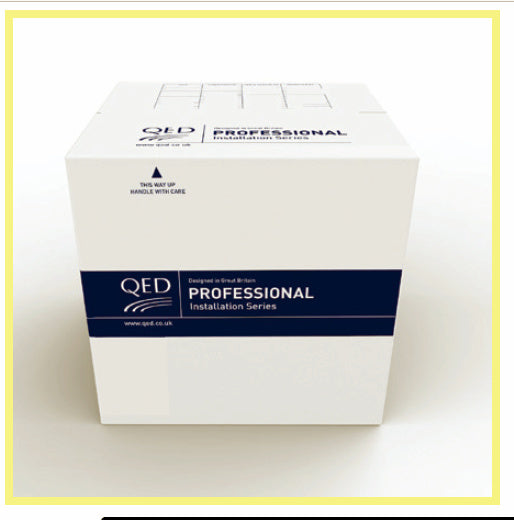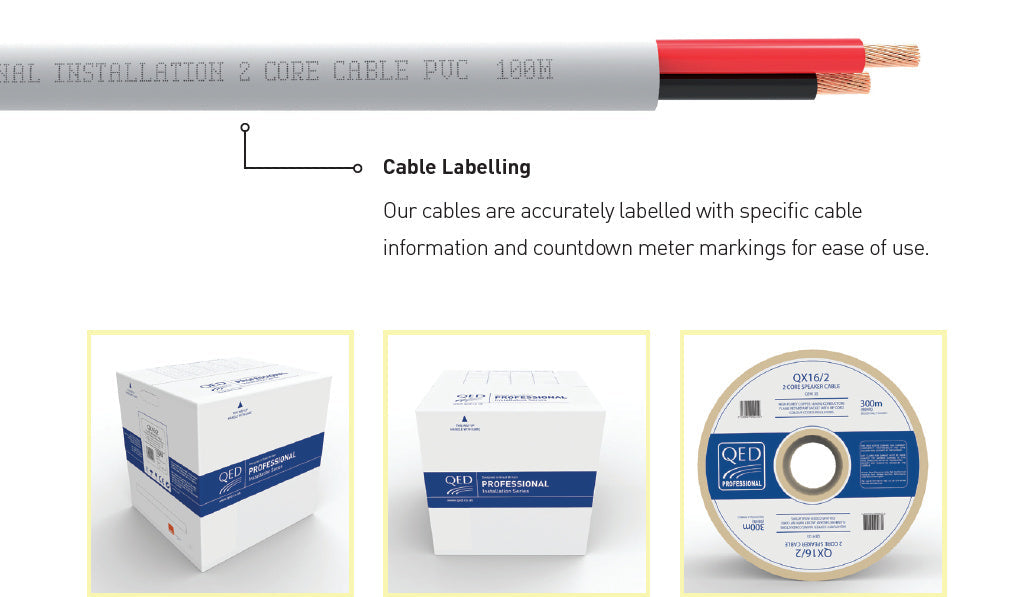 QED QX16/2 -2 Core Speaker Wire -White Jacket RoHS2 Compliant, Flame Retardant- (25Mtr / 82.02 Feet)
1 Qty Order = Bundle of 25 Meter / 80.02 feet
Select multiple quantities to add more units.
THE SOUND OF SCIENCE SINCE 1973
Founded by Bob Abraham and Ian Vine in 1973; QED has, over the past 40 years, acquired unparalleled knowledge and experience of hi-fi and home cinema cables and connectivity

Q.E.D Professional - England - High-Grade Speaker Wires
QED Professional is a range of high-quality cables and accessories designed to give the same performance and value as our domestic award-winning QED cables.
This gives an assurance of better reliability and higher performance to both the installer and the consumer.
QX16/2, 6.20mm Round 2 Core 1.5mm²
QX16/2 PVC  a high-performance and exceptional quality installation speaker cables with a flame retardant PVC outer sheath.

They are designed to deliver excellent levels of performance vs. cost in all multi-room and home cinema installations.
Packaging
All our cables are supplied in heavy-duty 'PROboxes' or reels.
The usage table on the packaging helps installers keep track of how much cable
remains after each job.
Features

The large cross-sectional area of high purity copper conductors
Ensures good performance levels are maintained even on longer runs
Sequentially metre marked - counting down so you always know what you have left on the reel or in the box
PVC Flame retardant high-performance outer jacket
Colour-coded conductor sheaths
Fully tested flame retardant design meets and exceeds IEC60332-1
Full test report available on request
RoHS2 Compliant
Also Supplied in 100m (328ft) PRObox
Specifications

Conductor Size: 16 AWG
Conductor Construction: 30/0.26
Conductor Resistance: 13.3 Ω/km
Conductor Cross-sectional Area: 1.5 mm2
Insulation Colour: 16/2 Red, Black: 16/4 Red, Black, White, Green
Dielectric Strength: 600 kV AC
Jacket Material: PVC
Outside Diameter: 16/2 - 6.20 mm
Jacket Colour: White
Weight: 16/2 - 58 kg/km
1 Qty Order = Bundle of 25 Meter / 80.02 feet
Select multiple quantities to add more units.