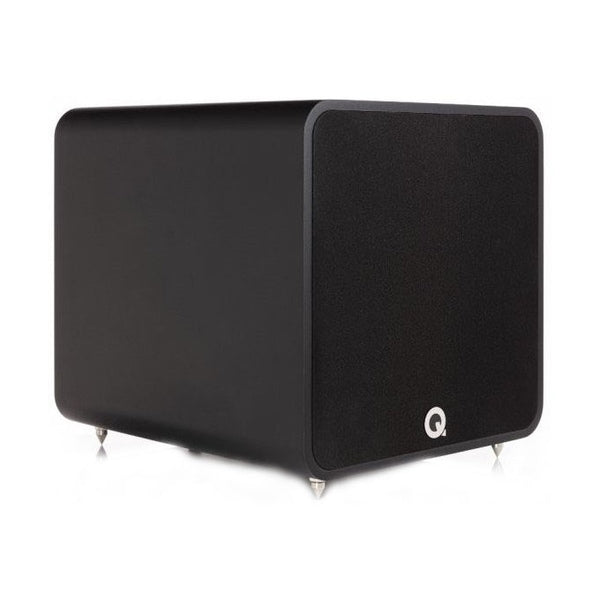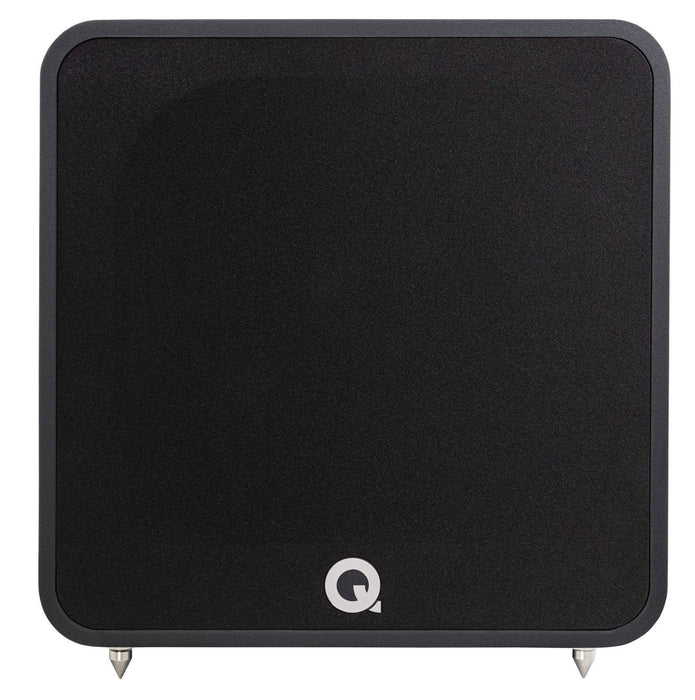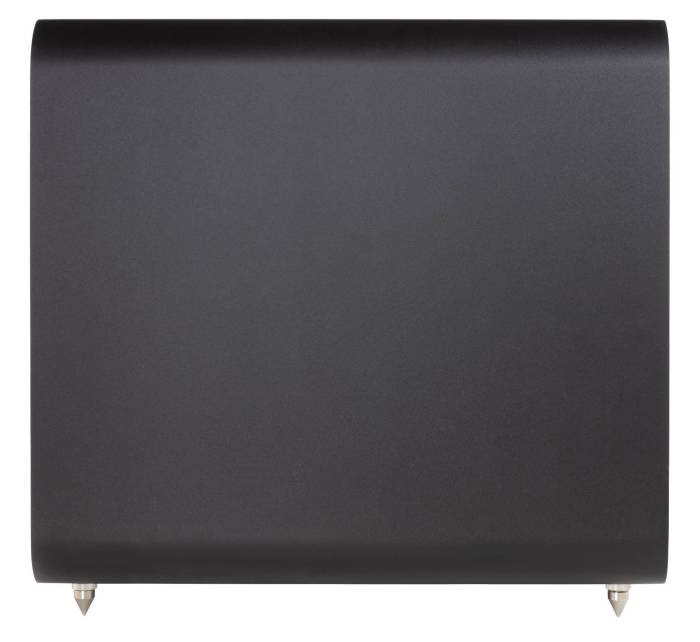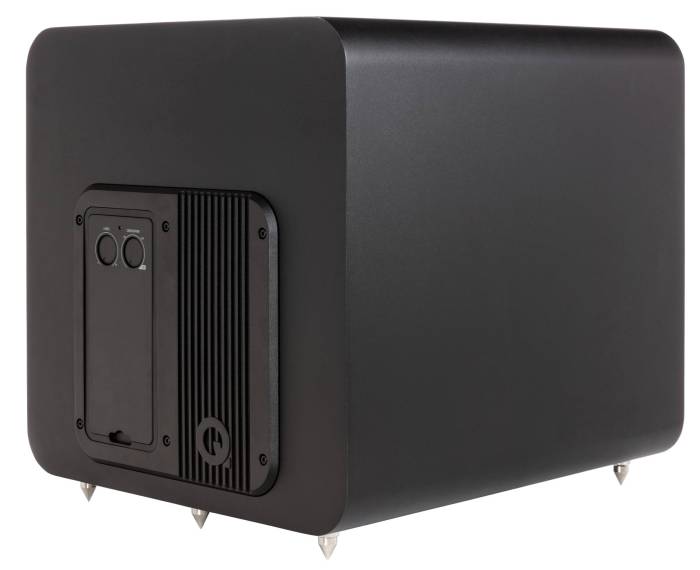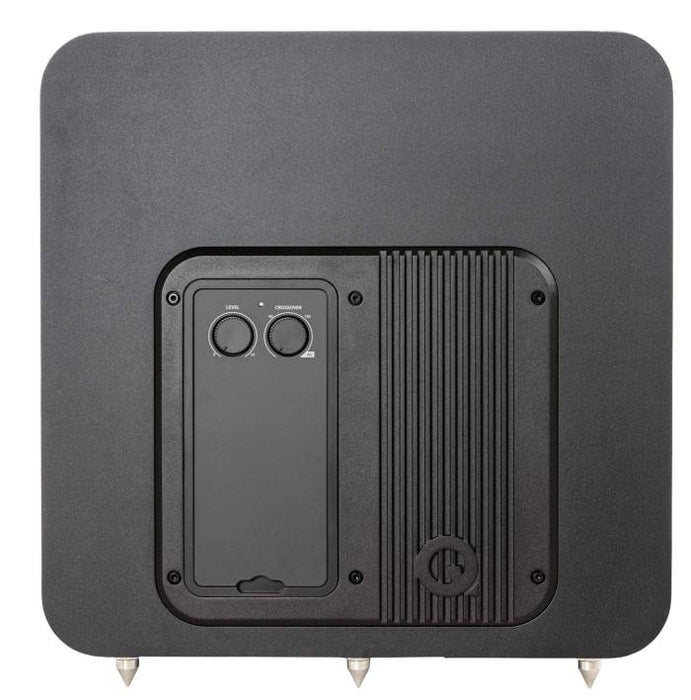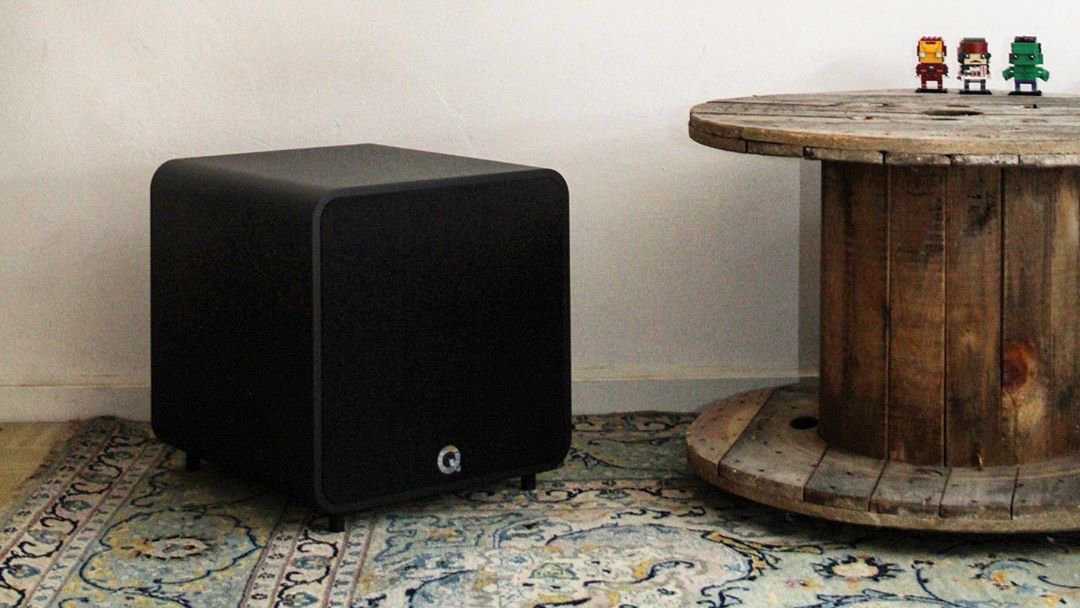 Q Acoustics QB12 Powered Subwoofer 12 Inch Sealed Box 440w Peak Power
About the Q Acoustics QB12
Q Acoustics QB12 Subwoofer delivers a powerful punch that will shake the room. Designed with dart bracing within the MDF cabinet, the subwoofer is available in multiple finishes and is an excellent addition to your home cinema set up.
Huge Power and Punch
Perhaps the most standout feature of the QB12 subwoofer is how much power it produces. Whilst able to deliver huge volume, the QB12 also offers detail, precision and a dynamic sound that can be heard loud and clear. Purepath Ultra-HD Technology in the amplifier ensures great force and punch.
12-inch Driver and Class D Amplifier

The QB12 subwoofer showcases an impressive long-throw 12-inch driver with high sensitivity and excellent dynamics, powered by an ultra-low distortion 220W Texas Instruments TPA3255 Class D amplifier.
Superior Design Elements
The QB12 features a "dart brace" design within the subwoofer's MD cabinet with a 36mm thick baffle. This internal feature works to provide superior stability to the driver, taking pressure away from the sound and reducing vibrations. Resulting in more accurate bass response and cinema-like experience for your home setting.
Specifications:
Enclosure Type: Infinite Baffle (sealed)
Enclosure Material: MDF
Drive Units: 12" (305mm) High-Excursion
Continuous Amplifier Power: 220W
Peak Amplifier Power: 440W
Frequency Range: 28Hz - 300Hz
Overall Dimensions: 400 x 400 x 446mm (H x W x D) without spikes
Mains Power: 100 V-240 V, 50/60 Hz
Input impedance: 13 kΩ
Input sensitivity (for full power at 50Hz, level set to maximum): 150 mV, (L=R), 300mV, (L only)
Input sensitivity for auto switch-on: 1.5 mV (L=R), 3 mV (L only)
Crossover frequency range: 70 Hz - 225 Hz (12dB/octave)
Weight:

 

18.5 kg
What's in the Box:
QB12 subwoofer
User manual
Power cable
4 x adjustable floor spikes
4 x floor spike locking rings
4 x floor spike covers