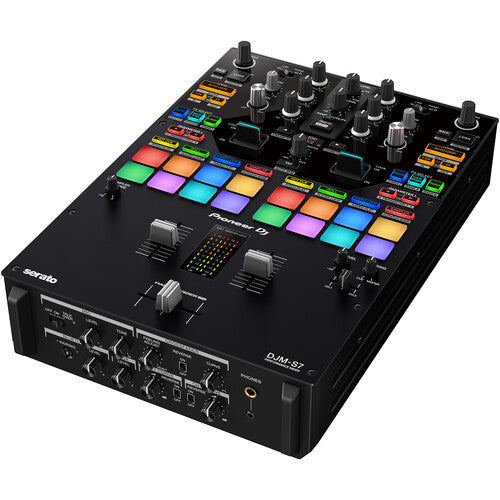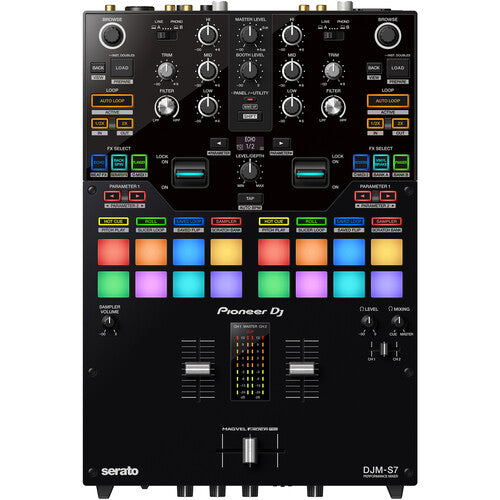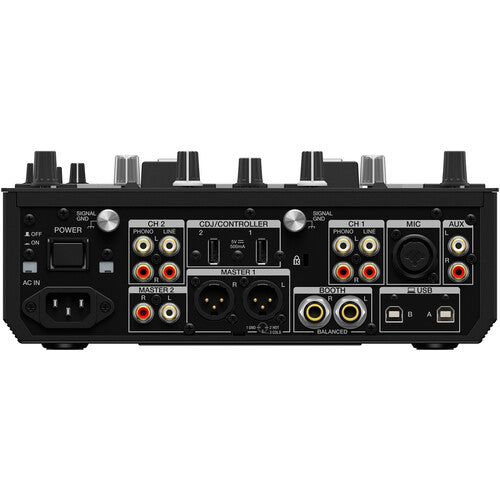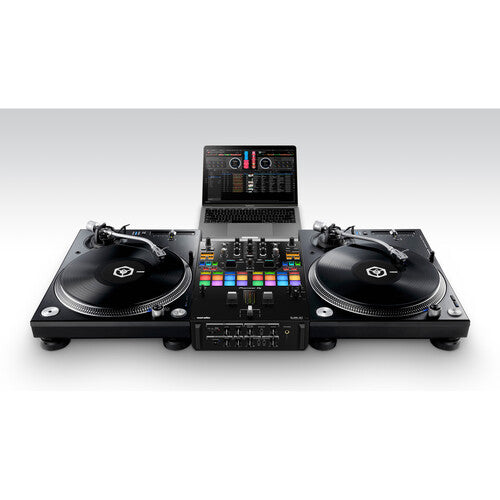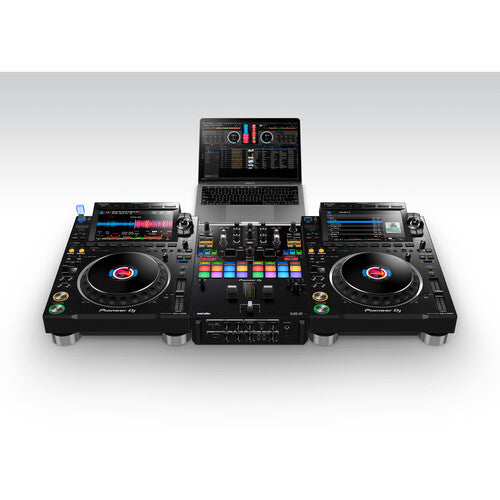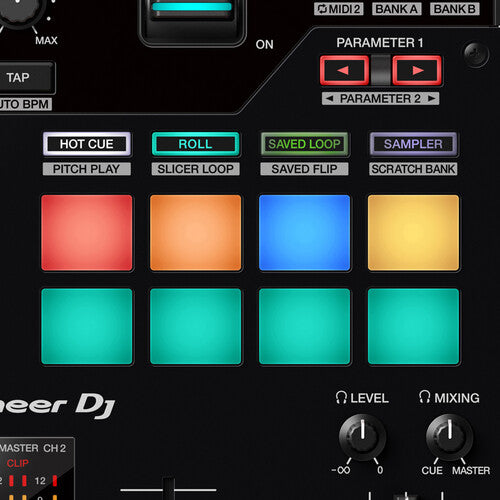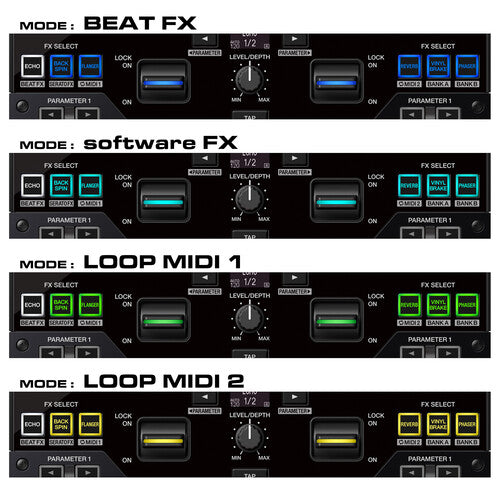 Pioneer DJM S7 Scratch-Style 2-Channel Performance DJ Mixer (Black)
Key Features
Unlocks Serato DJ Pro and rekordbox
Bluetooth Wireless Audio Input
16 Performance Pads, Independent Modes
22 Beat FX from DJM-S11, Effect Levers
Loop MIDI, Scratch Bank, Combo Pad Mode
Magvel Fader Pro Crossfader
Line, Phono, Aux, and Mic Inputs
Master, Booth, and Headphone Outputs
Built-In USB Hub
Clear Hardware Layout
With its customizable setup and intuitive layout derived from the DJM-S11, the Pioneer DJ DJM-S7 2-channel battle mixer delivers professional and personalized performance for artists, DJs, and remixers in clubs, concerts, music studios, and live events. Since it unlocks Serato DJ Pro and rekordbox Performance mode, the DJM-S7 is especially versatile. Not only does it feature two stereo channels with RCA line and phono inputs, but it also has a Bluetooth receiver for integrating audio from your smartphone into your performance. The DJM-S7 features stereo balanced XLR and unbalanced RCA master outputs, as well as stereo 1/4" TRS booth outputs and two headphone ports.

The mixer's front panel offers a variety of controls with each deck offering trim, 3-band EQ, and a single filter knob offering high-pass and low-pass effects. For dynamic live mixing, there are eight multicolored pads for each deck giving access to Hot Cue, Roll, Saved Loop, Sampler, and more. The new Loop MIDI function empowers you with the ability to repeatedly trigger software functions on a beat cycle. Additional features include a microphone input with selectable talk-over and a dedicated tone adjustment, and an auxiliary input for adding an additional stereo input via RCA.
 Clear Hardware Interface
With a clear layout, the DJM-S7 invites artists to perform however they choose and allows personal style integration into every performance.
Magvel Fader Pro
Pioneer DJ enhanced the feeling of the new Magvel Fader Pro fader by boosting the rigidity of the knob mounting shaft in the vertical direction by 30 percent, allowing artists to scratch with confidence.
Large Performance Pads
The DJM-S7 features eight large easy-to-hit performance pads on each channel, making it easy to rapidly trigger hot cues and samples. Aside from performance pads, the mixer also includes independent pad modes, allowing simultaneous use of two different features on each channel's pad sets.
Large Effect Levers
Now, artists can twist sounds on the fly by adding effects with the large levers. The DJM-S7 features all 22 built-in Beat FX from the DJM-S11 to spark software effects creativity in Serato DJ Pro and rekordbox. The new mixer's OLED display makes it easy for artists to change assigned effects and quickly glance over the effect name and beat value.
Bluetooth Input
Artists can now pair their phone with the DJM-S7 via Bluetooth to drop sounds directly into the set, play loops to scratch over, trigger sounds from instrument apps, or use a music app to play an audience-requested track. In the case of a rare and untimely laptop failure, a secondary Bluetooth-connected mobile device allows for a quick backup until you get things up and running. Artists can play sounds directly through the master output or through either of the channels, and use the dedicated knob and fader on the front of the mixer to adjust the level.
Loop MIDI
The brand-new Loop MIDI controls various functions in DJ software by repeatedly sending a MIDI signal to the software in a set beat cycle. For example, artists can create a buildup by gradually shortening the beat cycle of a snare sample, which is playing in a loop.

After using the mixer's beat buttons to set the length of the loop, artists can switch on the effect lever to trigger the relevant feature. Functions including Hot Cue, sampler, and key shift-up are preassigned to the FX Select buttons allowing Loop MIDI use without first assigning features.
Built-In USB Hub
Streamline your setup with the DJM-S7. During back-to-back sets, artists can plug in two CDJs to use HID mode and connect two laptops via the dual USB Type-B ports to smoothly transition to another DJ.
Scratch Bank
The DJM-S7 allows artists to instantly load scratch samples from four banks assigned in Serato DJ Pro at the tap of a pad. The new mode also enables artists to load from a specified start and quickly drop in full tracks during a routine.
Combo Pad Mode
With Combo Pad mode in Serato DJ Pro, artists can simultaneously use two separate modes, such as Hot Cue and Sampler, on each deck.
Plug and Play
The DJM-S7 automatically unlocks Serato DJ Pro and rekordbox Performance mode, including DVS control. Artists simply connect the mixer to a PC/Mac running the latest version to begin mixing. Serato DJ Pro includes the expansion pack voucher (Pitch 'n Time DJ) enabling key shifting and syncing with pristine audio quality.