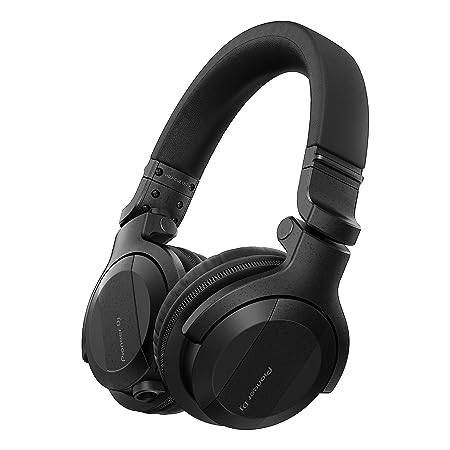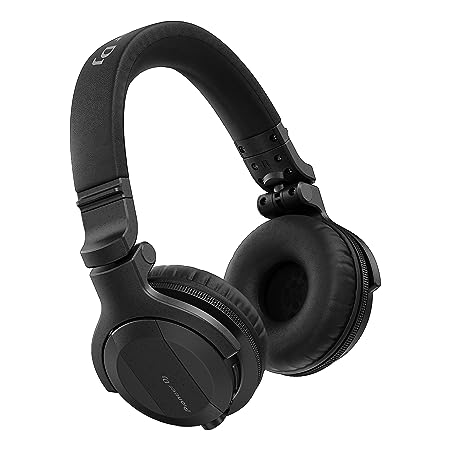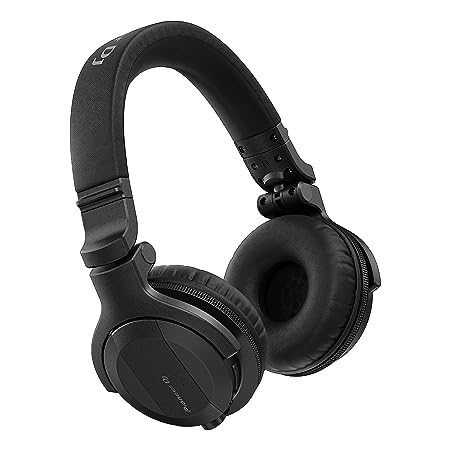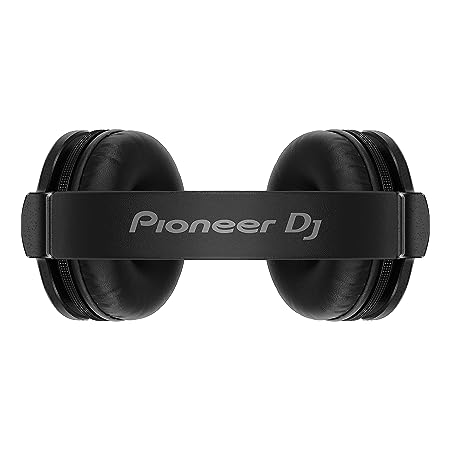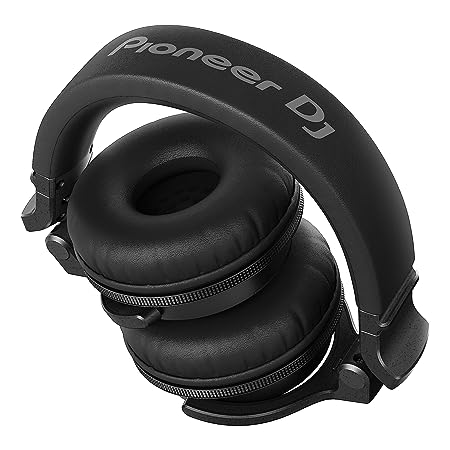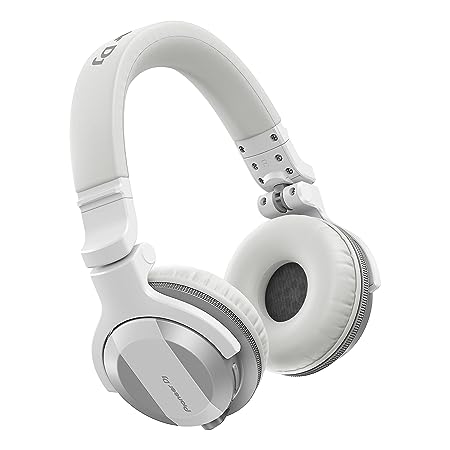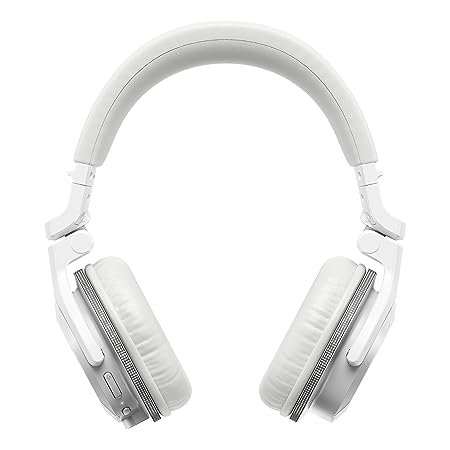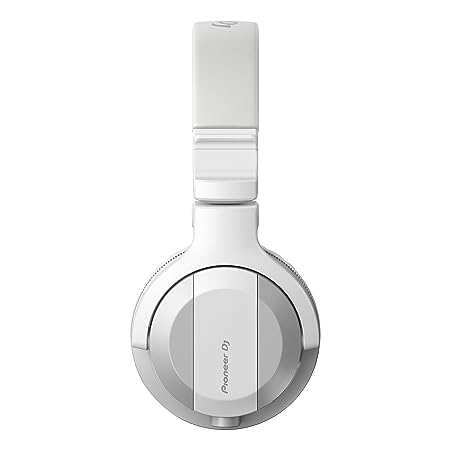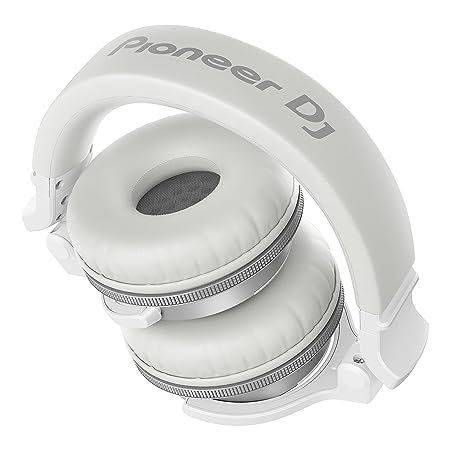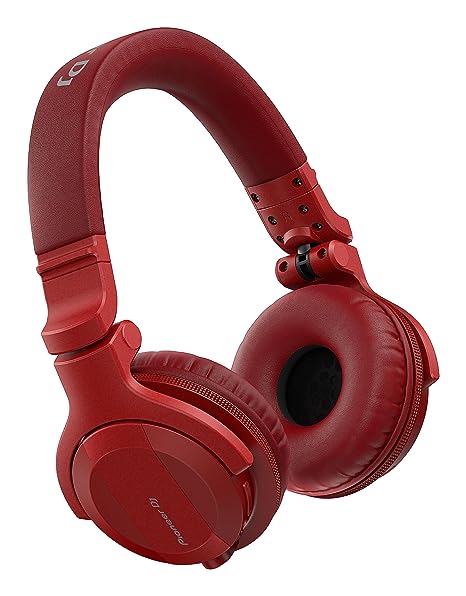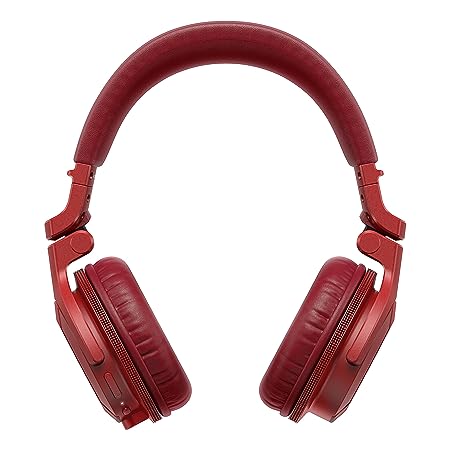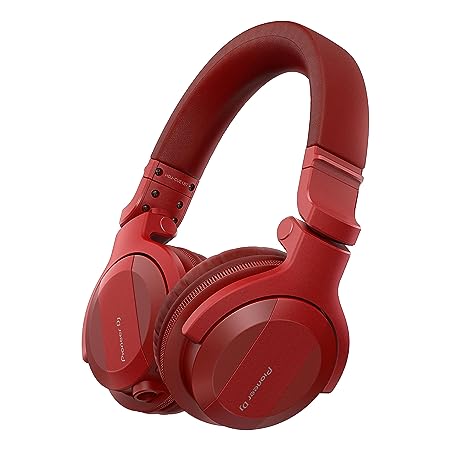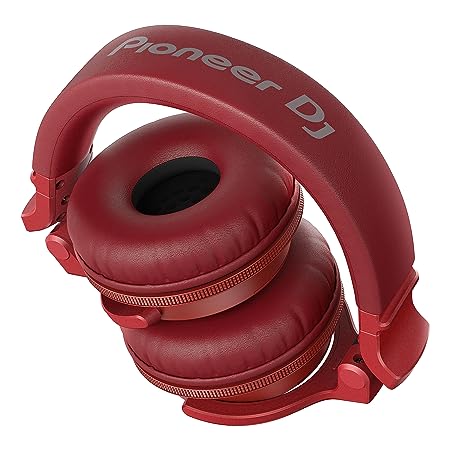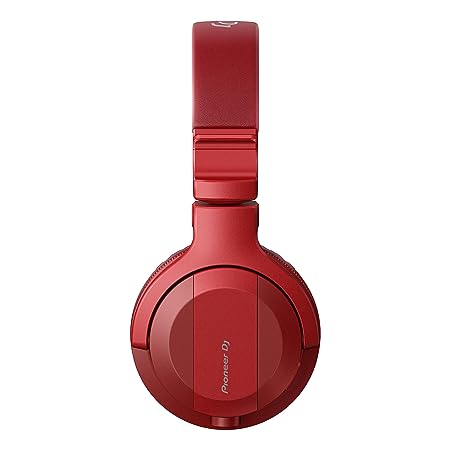 Pioneer HDJ CUE1BT On-Ear Bluetooth DJ Headphone
Pioneer's new HDJ-CUE1BT headphones are geared toward DJs on a budget. For $99, they can be used in wired, passive mode for DJs, or simply as Bluetooth headphones. The sound signature is notably bass-forward, and the design can be customized for a little extra money—the earpads and cabling are available in various colors. If you're looking for an accurate mix, you'll probably want to steer clear of these headphones. But if you're shopping for a big-bass sound in the $100 range, you might be interested in the HDJ-CUE1BT whether you plan to DJ with them or not.

Design
The headphones are available in black, red, or white, with swappable earpads and cables. These are also available in orange, yellow, green, blue, or violet for an extra $30, so you can create some interesting color combinations. The supra-aural (on-ear) cups are generously padded and lined with faux leather (as is the headband), and large enough that they almost feel like over-ear pads. The hinged design allows for the headphones to easily fold up for storage, though there's no tote bag or case included. And, of course, the design also allows for one earcup to easily be lifted and turned away from either ear and rest against your head for single channel monitoring while DJing.
There's a multifunction button on the left earcup's side panel for power/pairing, track navigation, and call answer/end. Next to it, there's a dedicated rocker-style button for volume. The included micro USB charging cable connects to a port on this earcup, as does the included audio cable, which is semi-coiled, and approximately 47 inches long, but can extend to roughly 70 inches. Since it's for DJing, there's no inline mic or remote on the cable. Plugging it in automatically puts the headphones in passive mode, and the connection has a twist-lock feature so that the cable can't be yanked out accidentally. It should be noted that a non-Bluetooth model of the headphones
What's missing? ,Well,  and considering these are DJ headphones first, Bluetooth headphones second—not much. You can argue that an app with EQ would be useful, or that a second cable with an inline mic/remote for wired, passive, non-DJing usage would be a welcome inclusion, but again, the price doesn't allow much room for extras. The one obvious exclusion is a quarter-inch headphone jack adapter—the included cable terminates in 3.5mm, and there's no way to use it with pro gear that only has the larger headphone jack. For DJ headphones, that feels like an oversight. The good news is that adapters are cheap.
Internally, each enclosure houses a 40mm driver that delivers a frequency range of 5Hz to 30kHz and a 32-ohm impedance—though we'll say that that range seems quite generous for the price (20Hz-20kHz is far more typical.) The headphones are compatible with Bluetooth 5.0 and support AAC and SBC codecs, but not AptX.
Pioneer estimates wireless battery life to be roughly 30 hours, but your results will vary with your volume levels.

Performance
In Bluetooth mode, on tracks with intense sub-bass content, like The Knife's "Silent Shout," the headphones deliver a solid combination of powerful low-frequency response and bright, crisp highs. At top, unwise listening levels, the lows don't distort, and at more moderate levels, the bass is still full and forward in the mix.

Bill Callahan's "Drover," a track with far less deep bass in the mix, gives us a better sense of the HDJ-CUE1BT's general sound signature. The drums on this track sound almost thunderous—there is definitely some serious bass boosting happening here. Every DJ will certainly have their preferences in regards to accuracy, but these headphones are certainly in the big bass camp. Thankfully, the lows are balanced out with crisp, bright highs, accentuating the vocals and the acoustic strums. This is a sculpted, bright, bass-forward sound signature, but it's balanced.

See How We Test Headphones
On Jay-Z and Kanye West's "No Church in the Wild," the kick drum loop receives enough high-mid presence for its attack to retain its punchiness, while the bass response thickens up the sustain of the drum loop, as well. The sub-bass synth hits that punctuate the beat are delivered with gusto—this is a full, bass-forward mix that manages not to overwhelm the high-mids and highs by boosting and sculpting them too much. The vocals on this track are delivered with strong clarity as a result, though there's a little added sibilance in the mix at times.
In passive mode with the cable connected, the sound signature is hard to distinguish from the Bluetooth audio output: Pairing with an iMac and A-B-ing between wired and wireless transmission of the same songs, the bass depth was about the same, as was the higher-frequency response. Of course, the wired signal is going to provide you with higher-fidelity audio, but the point is the drivers are tuned well and match up nicely in both modes.

The mic offers strong intelligibility. Using the Voice Memos app on an iPhone 8, we could understand every word we recorded—there was a little bit of typical Bluetooth distortion around the edges of words, but the mic's signal is strong and also offers some added bass response.

Conclusions
If dialed-up bass and sculpted highs are your thing, the Pioneer HDJ-CUE1BT headphones are a solid, affordable option, whether you plan to DJ or not. Those seeking a more accurate sound signature might want to spend more money—in the wireless/DJ-friendly headphone realm, we're fans of the (far more expensive) Sennheiser HD8 DJ. In the $100 range, we've reviewed fewer DJ headphones, but are fans of the wired Sennheiser HD 280 Pro (for studio use), as well as the Jabra Elite 45h and the Status Audio BT One (neither of which are made for DJs/studios). While probably not for experienced DJs or those looking for an accurate sound signature, Pioneer's HDJ-CUE1BT headphones are a solid pair for aspiring DJs, DJs on a budget, or anyone who wants some added bass depth and a wired cable for passive listening.