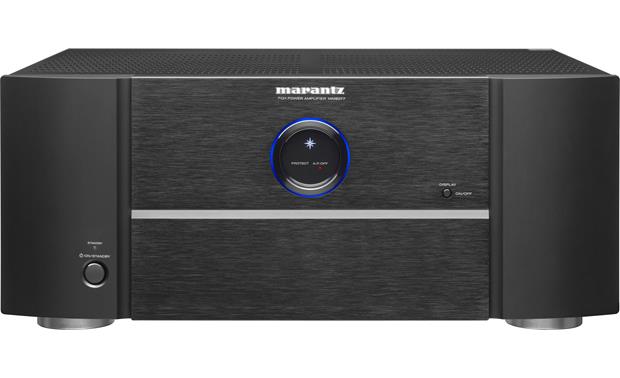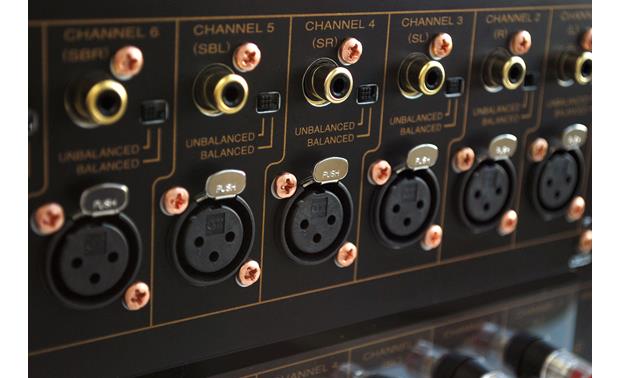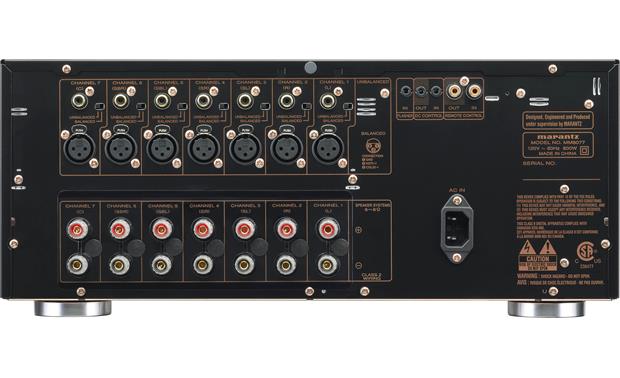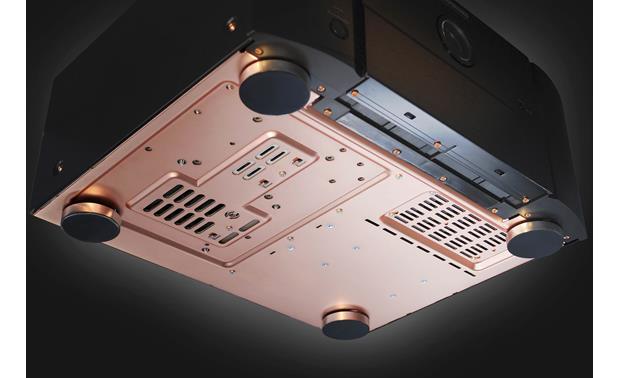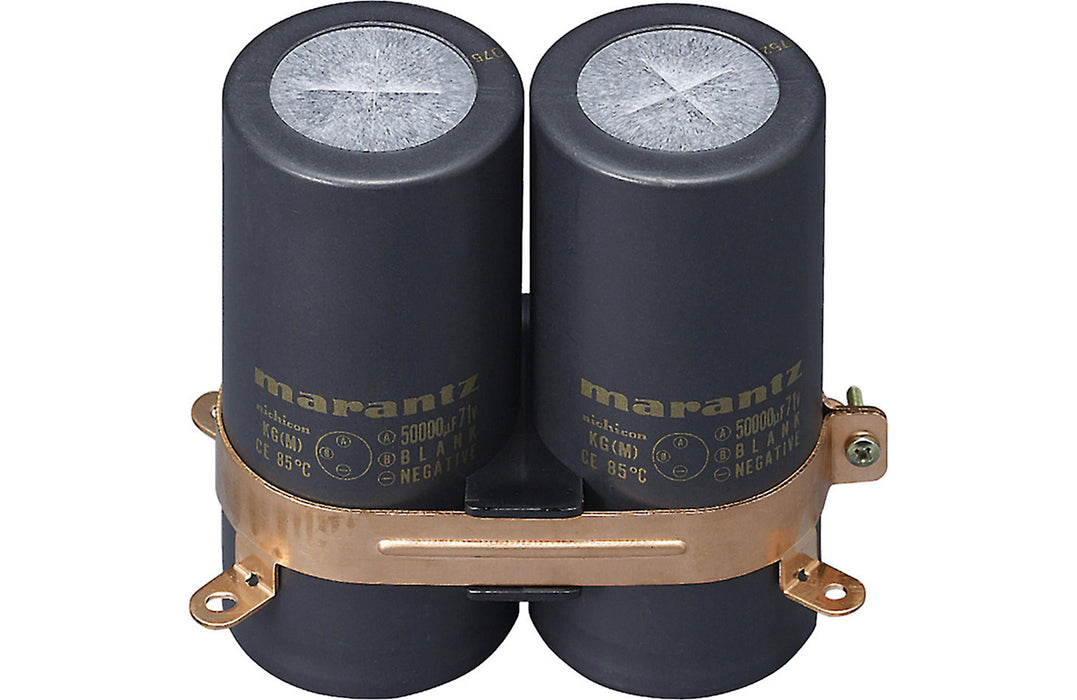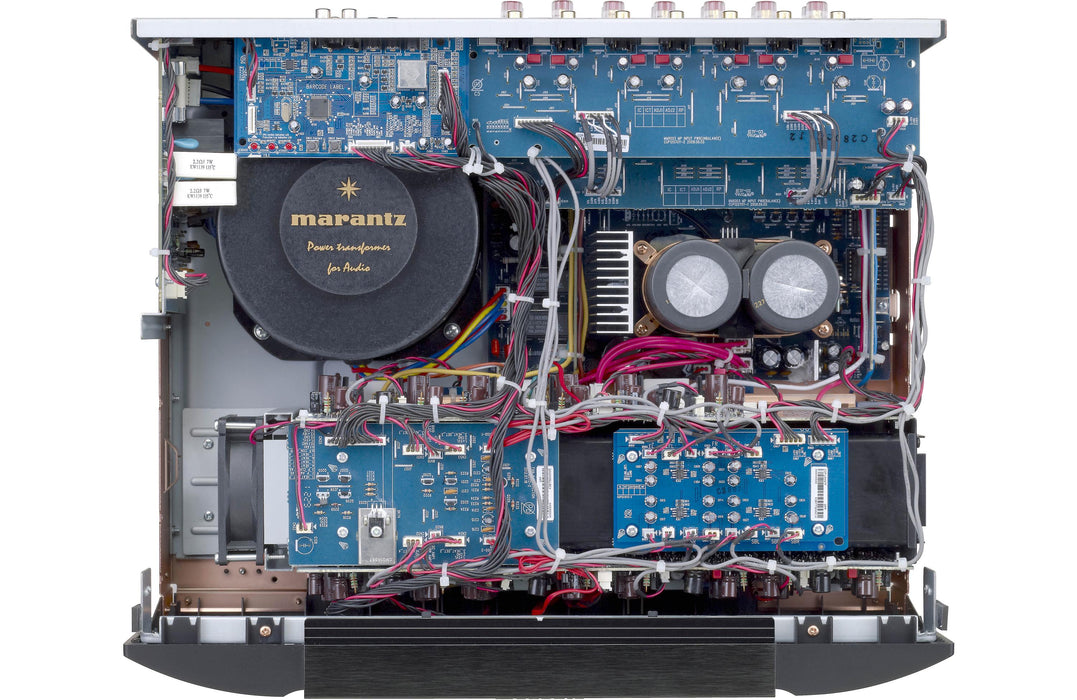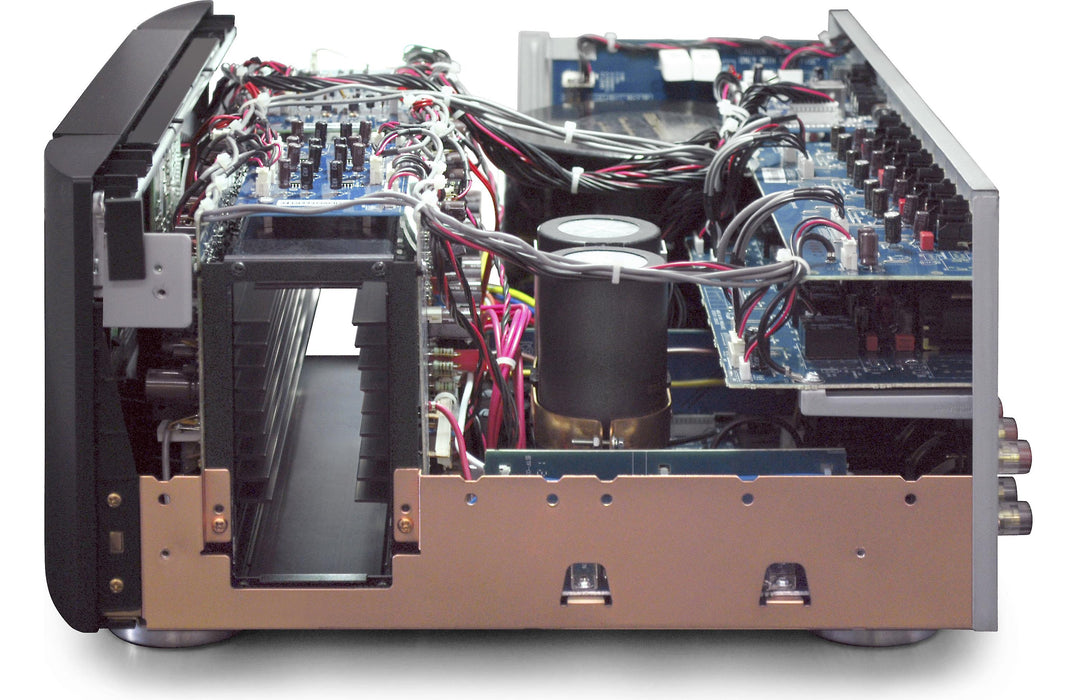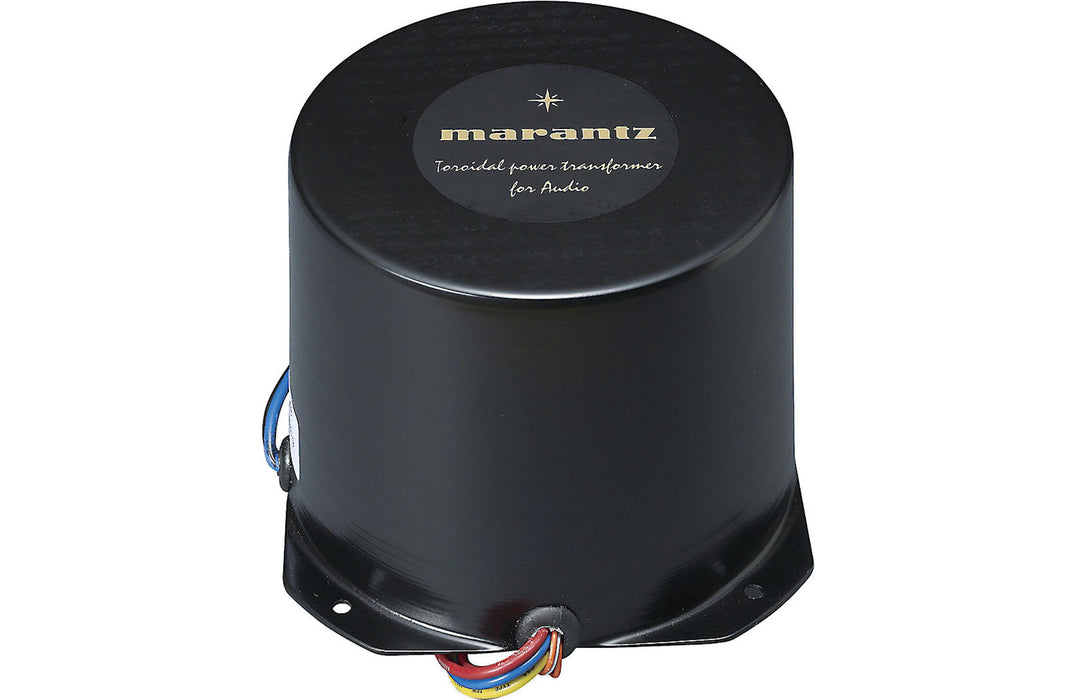 Marantz MM-8077 7-Channel Power Amplifier 150w / Ch.
About the Marantz MM-8077
An Uncompromising Recipe for Sound Quality
It can't be stated often enough: the overall quality of your entertainment system's sound is dependent on sufficient quantities of clean, instantly available power. There must be enough power. It must be pristine. And it must be available in an instant to give you the impact and full-frequency response you expect from today's deeply-layered and demanding movie soundtracks.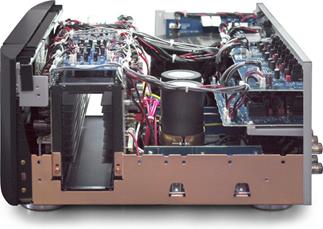 Respect for Authority
So stand back. Take a look at the elegant, matte black Marantz MM8077 power amplifier from the front and tell me if your first impression is anything other than "authority." If you are at all skeptical, pick it up — great power components demand some mass. The '8077 is designed to deliver impressive power to seven channels with that same authority, so your surround sound experience will draw you into the action on your TV screen in a manner you've probably only experienced at a theater.

The Marantz Mm8077's Massive High Current Toroidal Power Transformer
Under The Cover
Take a peek inside and you'll be even more impressed. The copper-plated chassis isolates the unit from outside noise, vibration, and electrical interference. A massive, high-current toroidal power transformer, paired with high power filter capacitors delivers the power you need in reserve for the short-term transients and peaks so common in both music and movie sound. And in order to give you the best possible performance from high-resolution audio formats, each channel has a current feedback discrete power amp output stage and multiple high-current discrete power transistors.
Fan Club
Heat, the enemy of power amp performance, is swiftly dealt with by way of an innovative dual extruded heat sink assembly with ultra-quiet fan cooling. The fan is cleverly mounted internally over the heat sinks and not to the chassis frame where it might be more easily heard.

The '8077 features both unbalanced RCA and balanced XLR inputs for all seven channels. Loudspeaker terminals are gold-plated to ensure the best possible signal transfer.
Warranty
1-year Manufacturer's Warranty
Specifications:
Product Highlights:
7-Channel Power Amplifier
150 Watts Per Channel Into 8 Ohms (20-20,000 Hz) At 0.08% THD, With 2 Channels Driven
Frequency Response: 8-100,000 Hz (±3 DB)
Signal-to-noise Ratio: 105 DB
One Unbalanced RCA And One Balanced XLR Input For Each Channel
Discrete Current Feedback Circuit For Accurate, Natural Sound At All Volume Levels
Massive Toroidal Power Transformer For High Current And Low Noise
DC Trigger Input/output
D-Bus Remote RC-5 Input/output For Connection To A Compatible Marantz A/V Preamp/processor
IR Flasher Input
Gold-plated Binding Post Speaker Terminals
Detachable Power Cord
17-3/8"W X 7-3/16"H X 16-3/8"D
Weight: 20 Kg
Warranty: 1 Years
Features And Specs
General
Number Of Channels : 7
Power Output Per Channel (8 Ohms): 150
Power Output Per Channel (6 Ohms) : 180
Power Output Per Channel (4 Ohms) : 0
Frequency Response : 8hz - 100k
THD : 0.08%
Bridged Power Per Channel : 0 Watts
Speaker Outputs : 7
Width (Inches) : 17-3/8
Height (Inches) : 7-3/16
Depth (Inches) : 16-3/8
Inputs & Outputs
Number Of Inputs : 7
Speaker Connectors : Binding Post
What's In The Box:
7-Channel Power Amplifier
6.5' AC Power Cord
4' Mono-RCA Cable
Owner's Manual