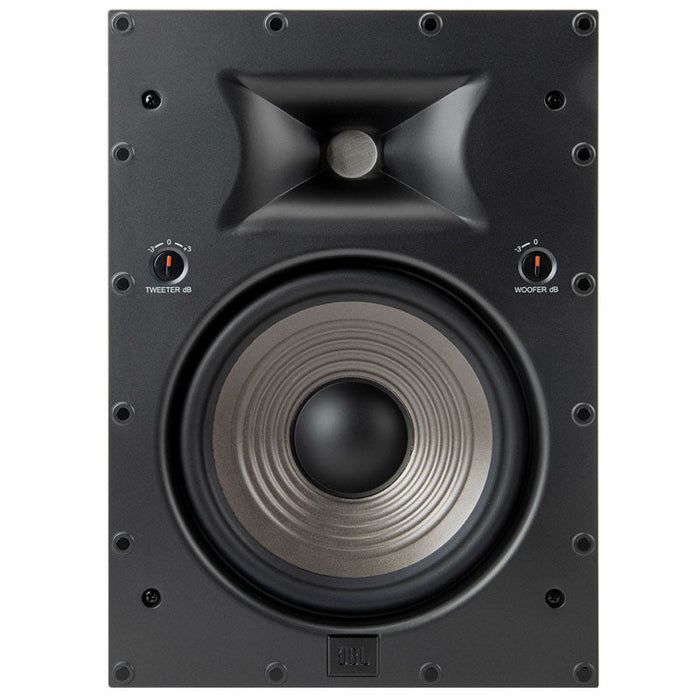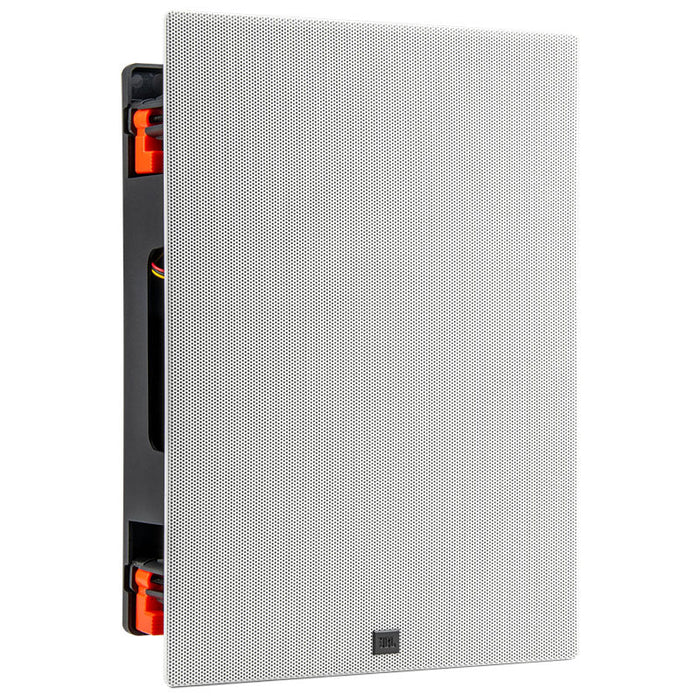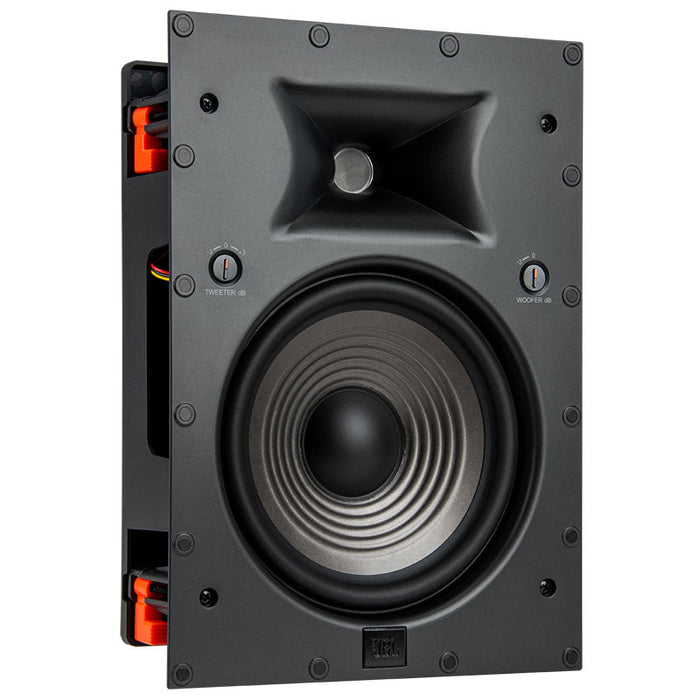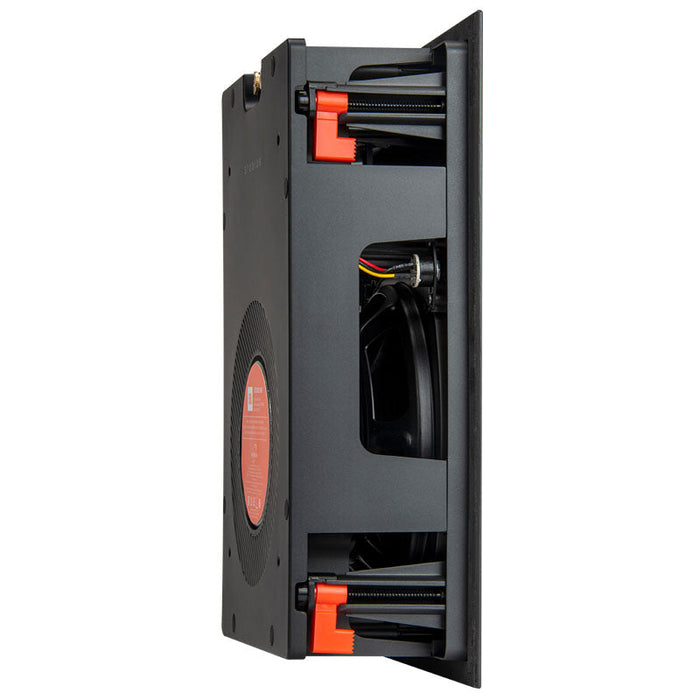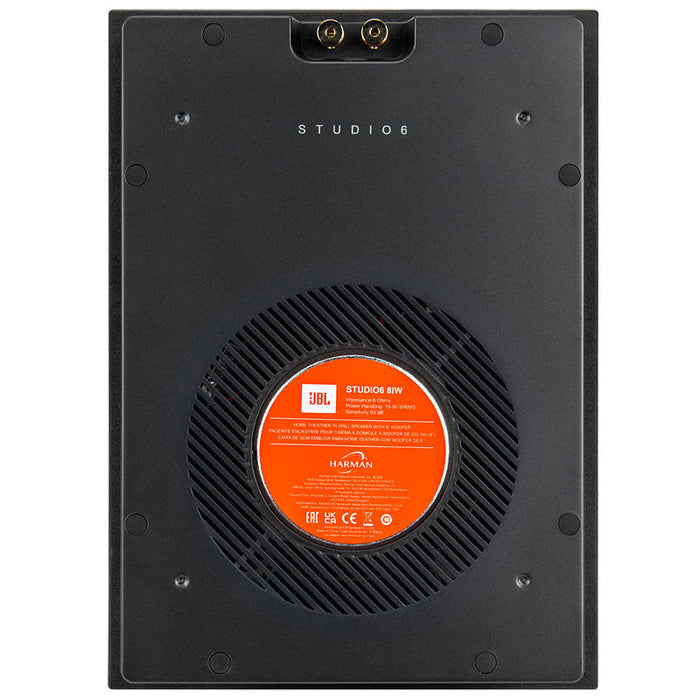 JBL Studio 6 8IW In-Wall Speaker - Each
About this item

IN-WALL SPEAKER - JBL Studio 2 8IW fills any room with signature JBL sound without taking up valuable space. With a near-invisible profile, it's engineered for custom audio installation—perfect for a home theater or whole-house audio applications.
KEY FEATURES - A PolyPlas woofer cone, CMMD lite tweeter & advanced crossover network ensure low distortion & accurate sound reproduction. Plus, the pivoting, adjustable level tweeter can compensate for any acoustical room conditions.
CINEMA-QUALITY SOUND - The proprietary JBL High-Definition Imaging (HDI) waveguide ensures the speaker fills any room with cinema-quality sound from any location—even high elevations or off-axis listening locations.
PAINTABLE, INVISIBLE GRILL - Features a nearly invisible, paintable, zero-bezel profile that blends into any environment. The sturdy, reliable design features the XL-2 bracket, suitable for installation in any wall or ceiling up to 2" thick.
THE SOUND PROMISE - JBL has brought music to life in a way people can feel for over 70 years. From Woodstock to the Motion Picture Academy, our speakers unleash the power of music so you can live life to the fullest, wherever and whenever.
Specification
Speaker Grille Shape Square
Colour White
Manufacturer JBL
Overall Width 251
Overall Height 349
Mounting Depth 94.5
Frequency Response 45–20kHz
Impedance (Nominal) 6-Ohm
Sensitivity (1W@1M) 93dB
Recommended Amp 60W–250W