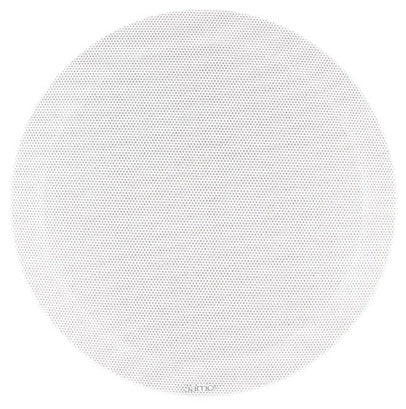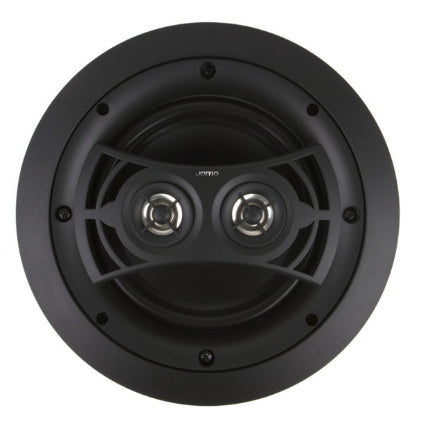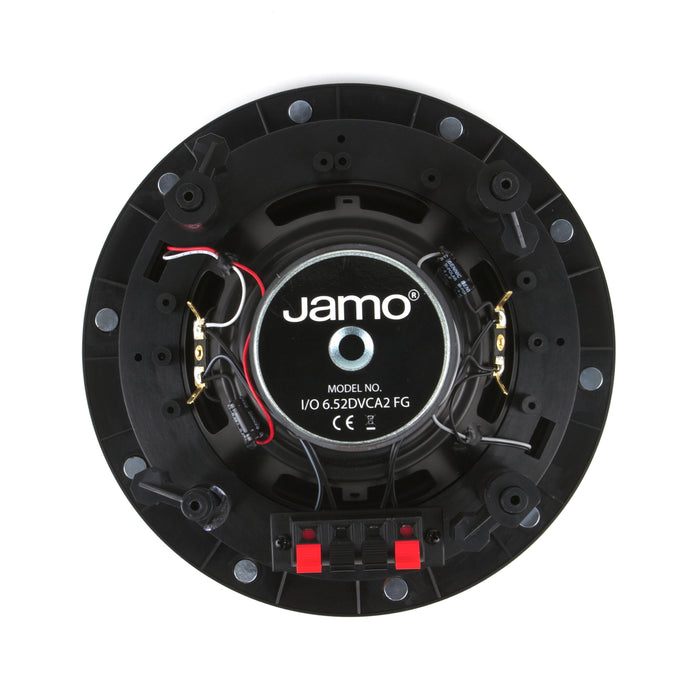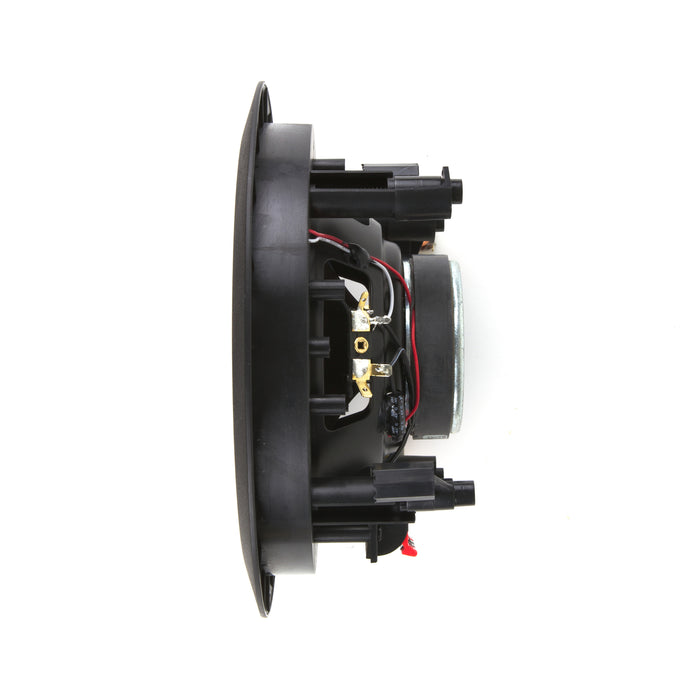 Jamo 6.52DVCA2FG Ultra Slim In-Ceiling, Overhead Atmos Effect Speaker - Pair
 (Click On the Product List  Below To See I
The 6.52DVCA2FG is a 2-way in-ceiling speaker, part of the comprehensive Architectural Series, which consists of high-quality speakers at astonishingly affordable prices.

With its paintable grille, the 6.52DVCA2FG is designed to blend seamlessly into the ceiling so all you notice is the remarkably detailed, great sound.

Technology
The 6.52DVA2FG features advanced technology, such as the dual voice coil design (DVC). DVC delivers two-channel sound from a single speaker, provided by two quality dome tweeters (the left and right channels are divided between the two). The DVC design is a valuable feature in many everyday situations. For example, when conventional speakers are placed along a hallway, the stereo experience will shift as you move between the right and left speakers. Fitting a pair of 6.52DVCA2FG speakers will eliminate this effect, as you have both left and right channels coming from just one speaker.

The Jamo 6.52DVCA2FG in-ceiling loudspeaker is packed with other high-performance features:
Pivoting domes that can be directed to the room's sweet spot
A paintable frame and grille to blend invisibly in any room
Dual voice coil for true stereo sound from a single speaker
White color
The I/O 6.52DVCA2FG is an excellent, value-priced in-ceiling sound solution.