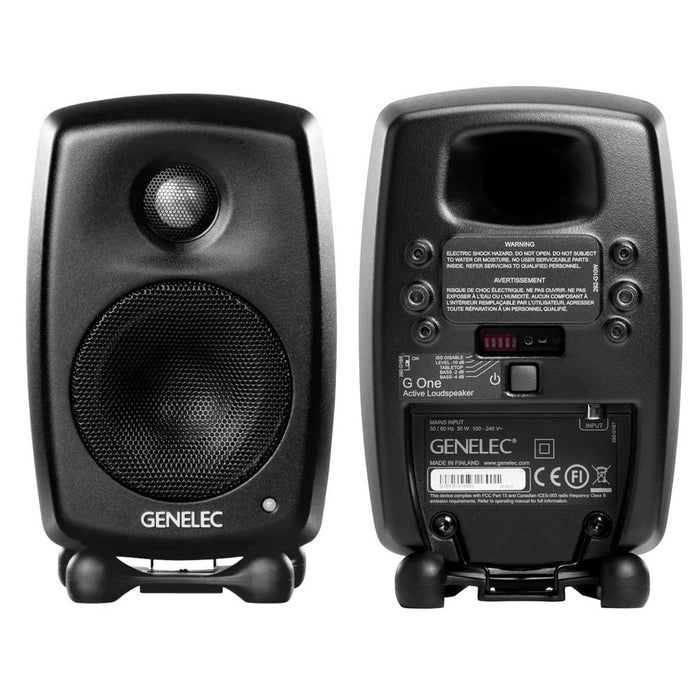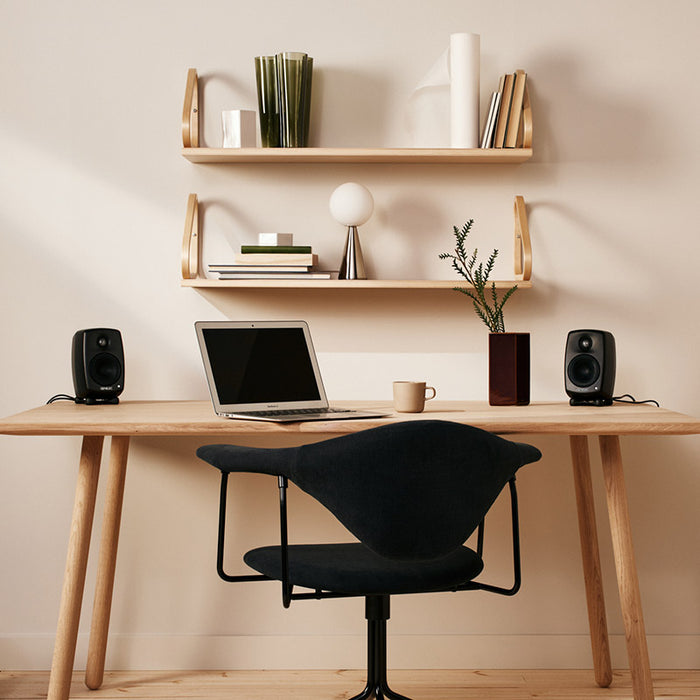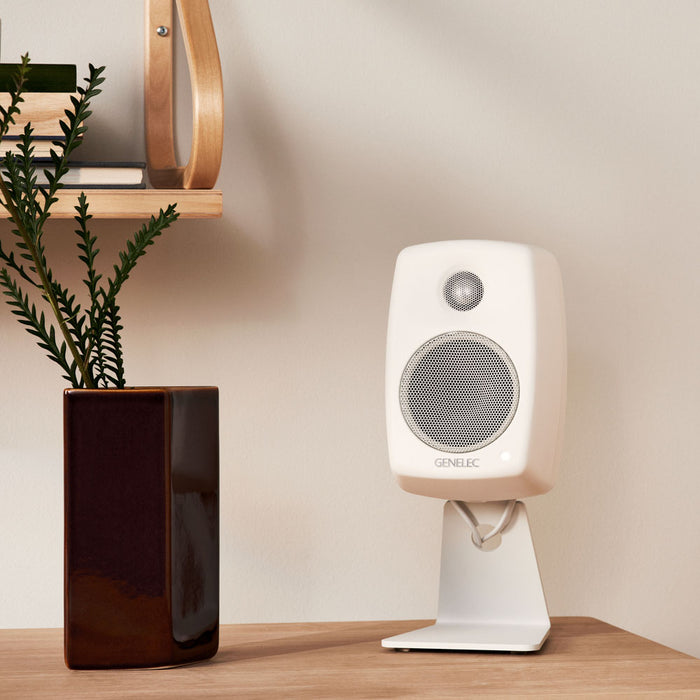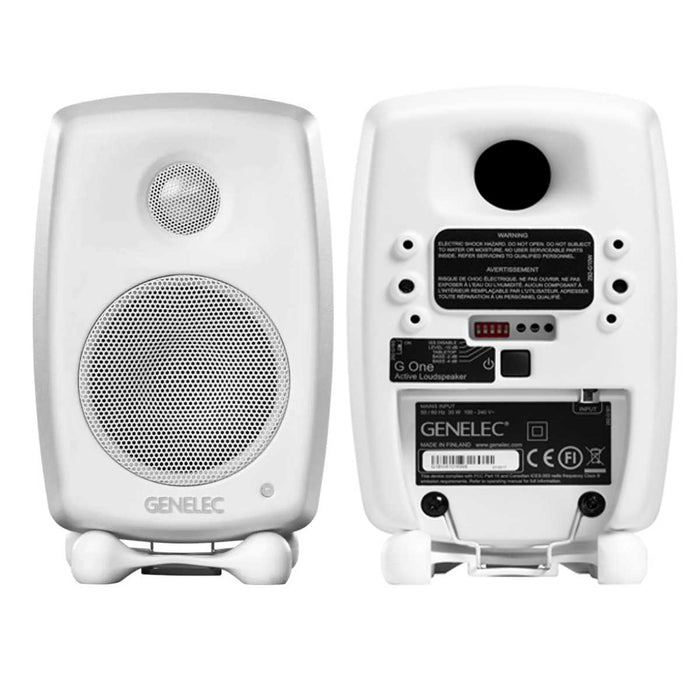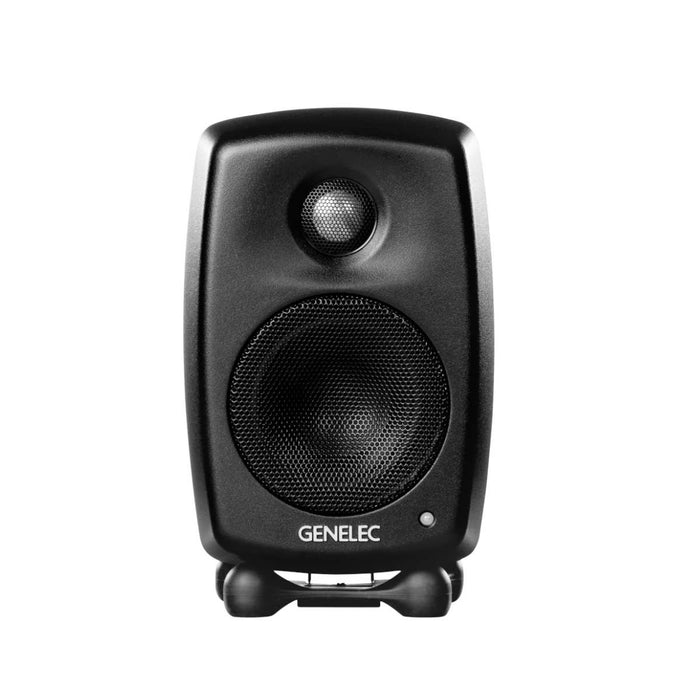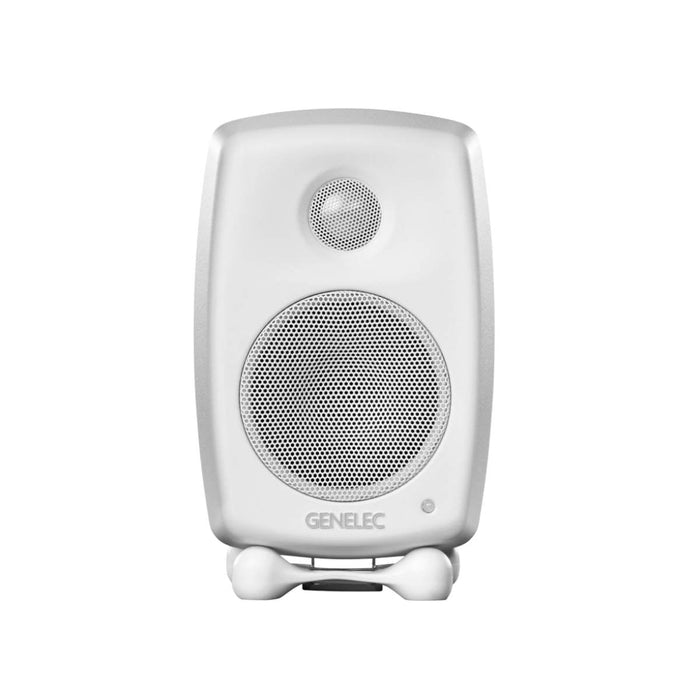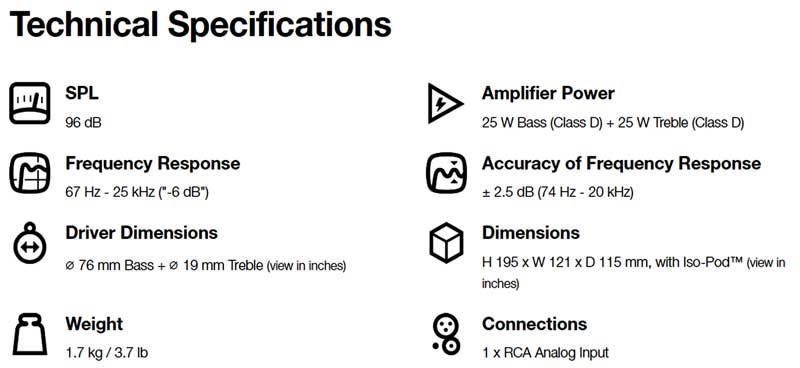 Genelec G One 2-Way Active Powered Bookshelf Speaker (Each)
G One Active Speaker

Most compact Home Audio loudspeaker, the G One combines huge performance with beautiful aesthetics. Ideal for smaller spaces, it's perfect for computer sound, music playback, or home theatre.

SPL: 96 dB
Frequency Response: 67 Hz - 25 kHz (-6 dB)
Dimensions : H 195 x W 121 x D 115 mm, with Iso-Pod™ (view in inches)
G One (B) Active Speaker  
Technical Specifications   
Click Here To See the Full Specification Sheet.
Small size, big performance
We challenge you not to be blown away by the sound of the G One. Our eco-friendly recycled aluminum cabinets give even our smallest speakers a large internal volume, which in combination with our rear-ported design delivers staggering low-frequency extension and high playback levels – yet free from unwanted coloration and distortion. This is sound exactly as the creators intended it to be heard.
Getting active
The active design of the G One removes the need for bulky external power amplifiers since the amplifiers are contained within the speaker cabinet itself. Not only does this give you high-quality internal amplifiers that are totally optimized for the drivers they are feeding, but it also means that you can simply hook up your sound source directly to the G One for clean, uncompromised performance. And when your G One is not being fed with audio, it'll revert to an ISS energy-saving mode to help reduce power consumption.
Package contains:

1 x G One speaker
1 x mains cable 1,8 m
1 x operating manual
Accessories : Original Mounting Kits /Truss Mounts are Available With Us.