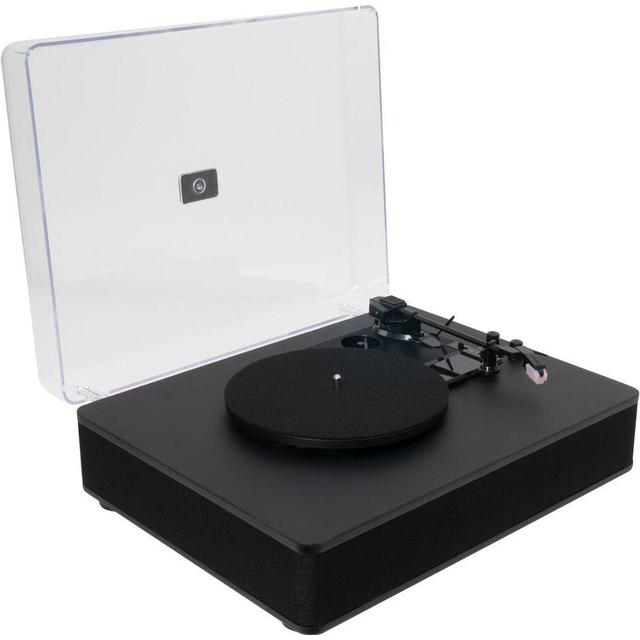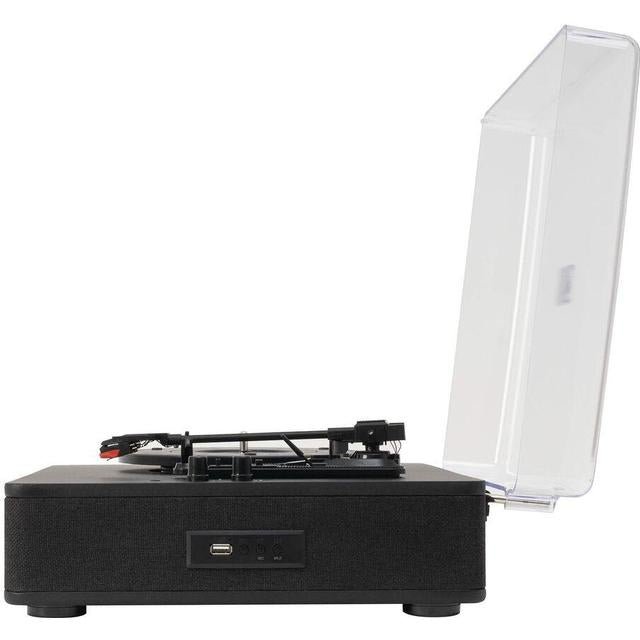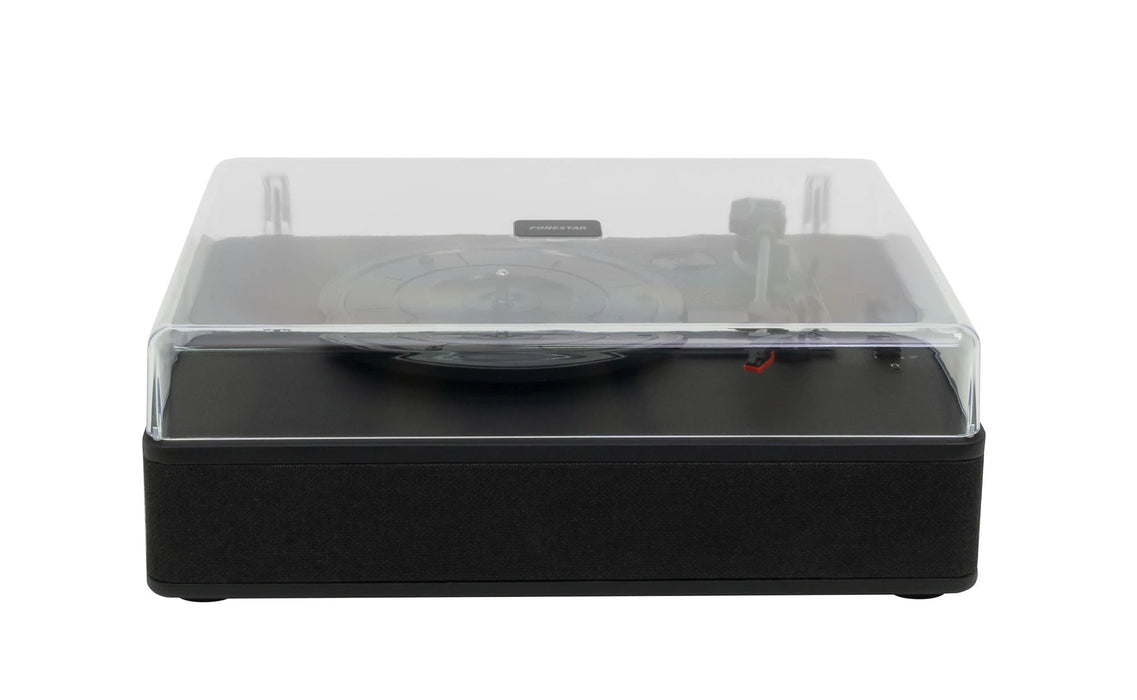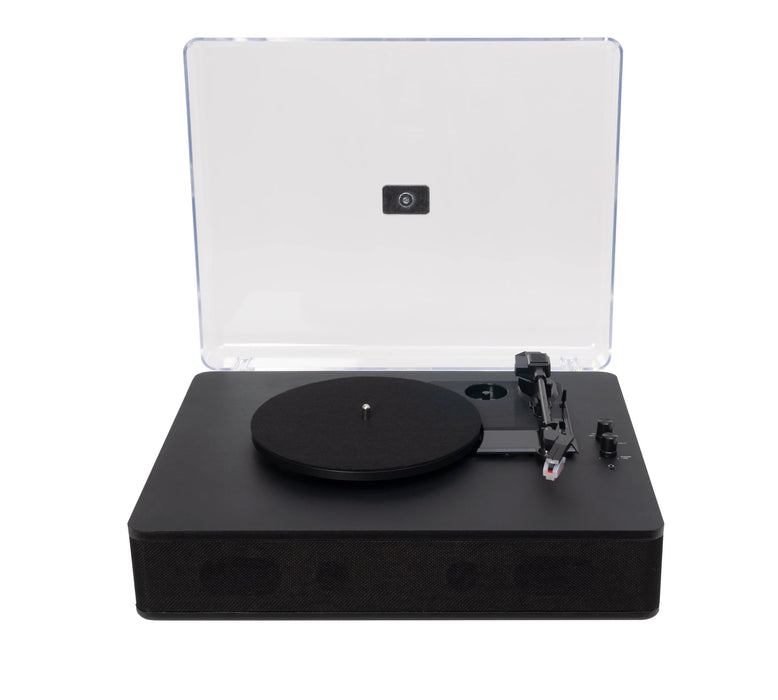 Fonestar VINYL 25AMP Turntable With USB Recrording Upto 32gb
Hi-Fi belt drive turntable with USB player/recorder

The excellence of analogue vinyl sound, with a careful design that blends into any space and furniture. Recover your precious vinyl collection and enjoy the unique vinyl feel it provides, with all its warmth and softness.  It features an amplifier and 2 x 3 W RMS speakers, and you can integrate it into your Hi-Fi audio system thanks to the line level output.  Its high precision DC servo engine with fast start and stop provides constant high jitter-free playback speed and auto-stop function. It has USB/MP3 player/recorder, auxiliary input and headphone output. With the clear dust cover, which can be removed at any time, you can keep your device protected. Solid construction in MDF wood coated in black PVC and fabric. Incorporates capsule and ceramic needle. 
  VINYL-25AMP
Hi-Fi belt drive turntables
Carefully designed to be integrated into any space and furniture
Constant playback speed without large fluctuations
It incorporates amplifier and 2 speakers
It has USB player/recorder, auxiliary input and headphone output.
Solid construction in MDF wood coated in black PVC and fabric
        <<< DOWNLOAD MORE INFORMATION CLICK HERE >>>
   Specification 
 Product name
Fonestar VINYL-25AMP
Brand
Fonestar
Type
Turntables
Type of Turntable
Fully Automatic Turntable
Motor Type
Belt-Drive
Speed
33 RPM, 45 RPM, 78 RPM

Colour

Black

DIMENSIONS

405 x 145 x 330 mm depth

ACCESSORIES

 Audio cable 2 x RCA, 1.5 m




Centring device for 7" records Protective mat for turntable.




Transparent cover

Weight
4.3 kg

FEATURES

Hi-Fi belt drive turntable.

Integrated speakers.

Direct recording function to USB.

USB player.

Precision DC servo motor with quick start and stop.

Auto-stop function.

Straight arm with slow elevation and descent.

Ceramic needle compatible with FONESTAR 970-DST-W and

phonocapsule 2511-DST.

3 speeds: 33/45/78 rpm

Line level output.

Headphone output.

Auxiliary input.

Made of MDF wood.

Finished in PVC and fabric.

SPEAKERS

2 x 2 ¾ " woofer,




3 + 3 W RMS

RECORDER

  Supports memory up to 32 GB Recording quality 256 Kbps 

POWER SUPPLY

5 V DC, 2 A with adapter included