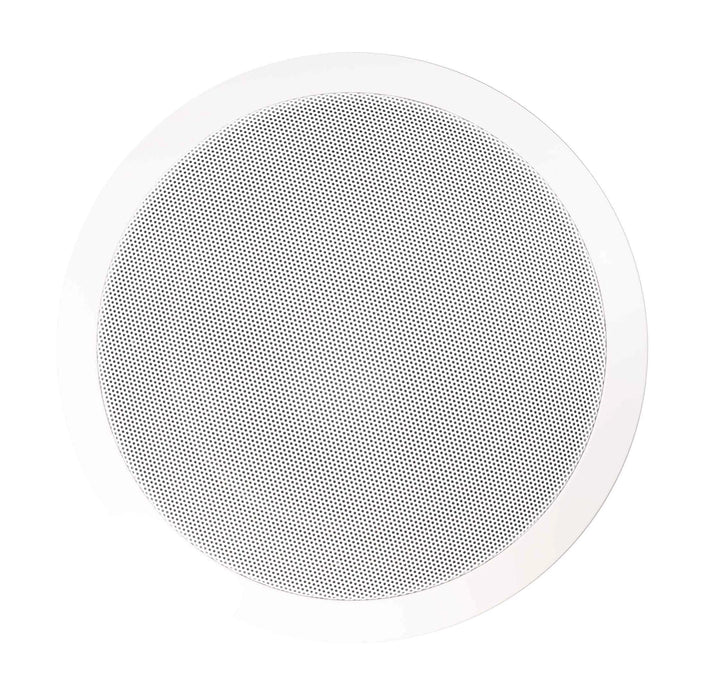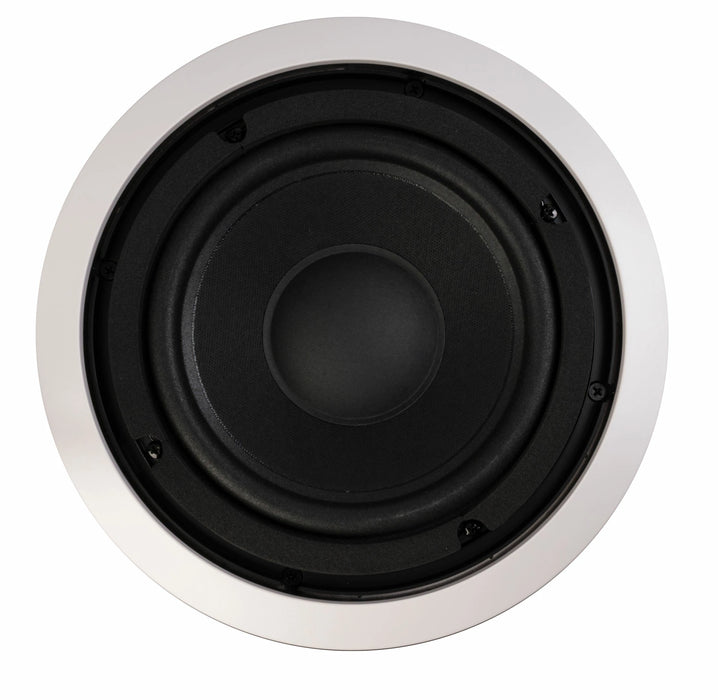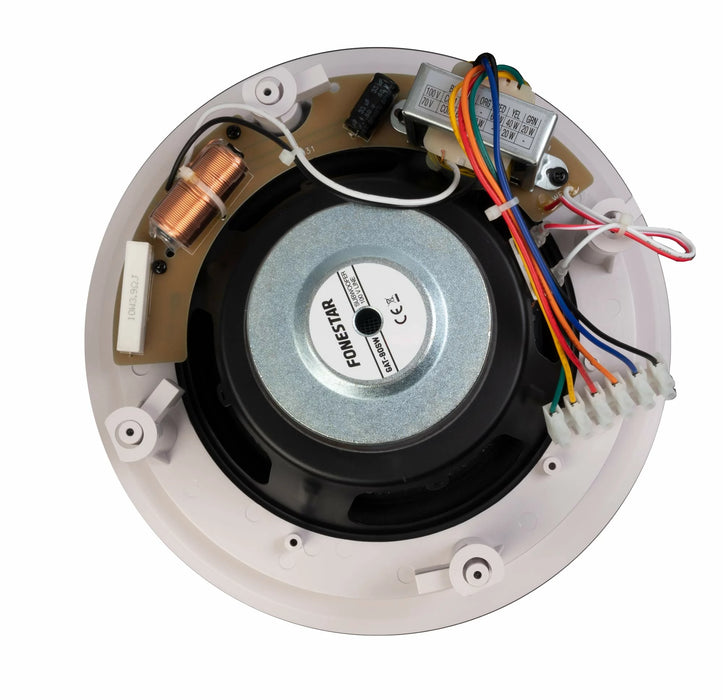 Fonestar GAT80SW Ceiling Subwoofer Speaker 100 V - Each
GAT-80SW
Subwoofer ceiling speaker with 100V line transformer

great sound quality
Installation system by anchors
Subwoofer ceiling speaker

Perfect for bass reinforcement in installations with a musical environment.
Provides great power with deep bass.
Body made of ABS and steel grid that guarantees its integrity.
It has a simple installation system by anchors, which minimizes assembly time, leaving the screws completely hidden behind the grill.
Bass reinforcement for musical ambience of 100 V line installations in shops, bars, restaurants, etc.
  SPECIFICATIONS  
CHARACTERISTICS:

Subwoofer ceiling loudspeaker with 100 V line transformer and round grille.




Bass reinforcement in 100 V line installations.

POWER:

90W max, 60W RMS

SPEAKERS:

1 woofer 8''

ANSWER:

55-200Hz -10dB at 1W/1m

IMPEDANCE:

60W RMS@100V (166Ω)




40W RMS@100V (250Ω)




20W RMS@100V (500Ω)

SENSITIVITY:

89dB at 1W/1m

CROSSOVER NETWORK:

Low Pass Filter, 12 dB/oct.

MATERIAL:

ABS and steel grill

COLOR:

Greyish white (RAL 9003, RAL 7047)

MEASURES:

272 mm Ø x 110 mm depth

ORIFICE:

240mm Ø

WEIGHT:

2.6kg

:

Installation system by anchors