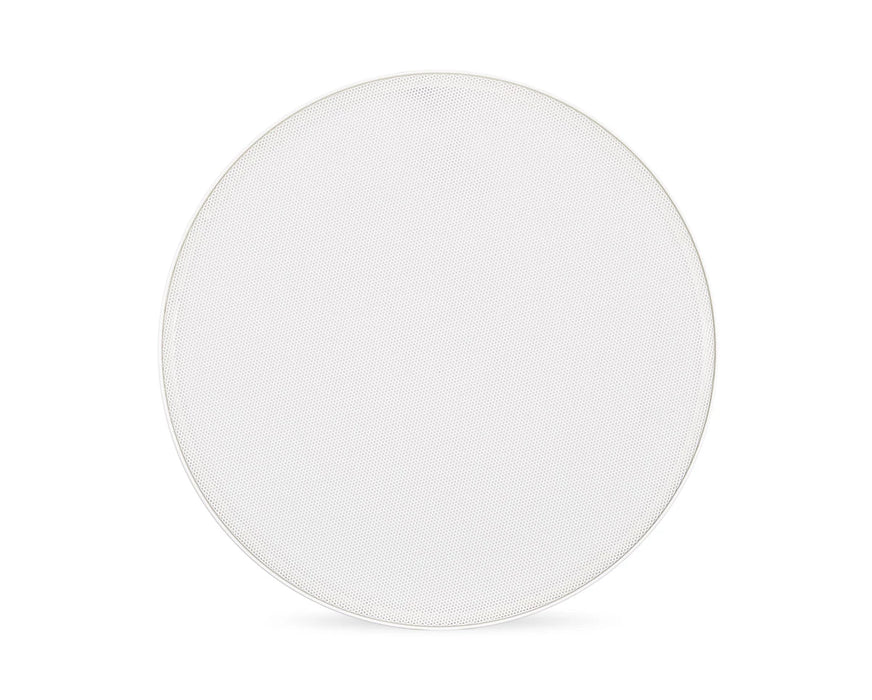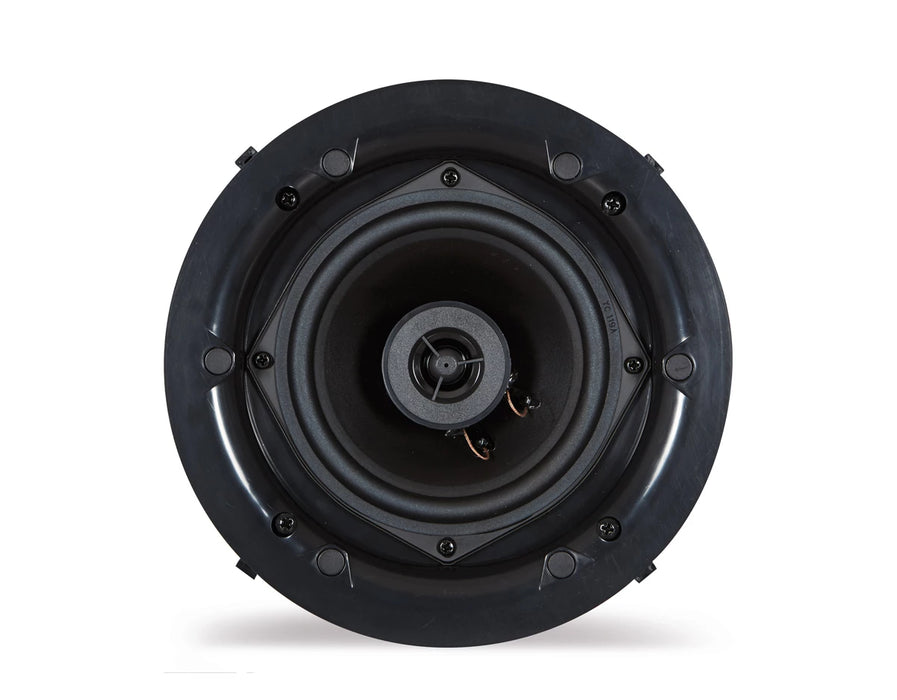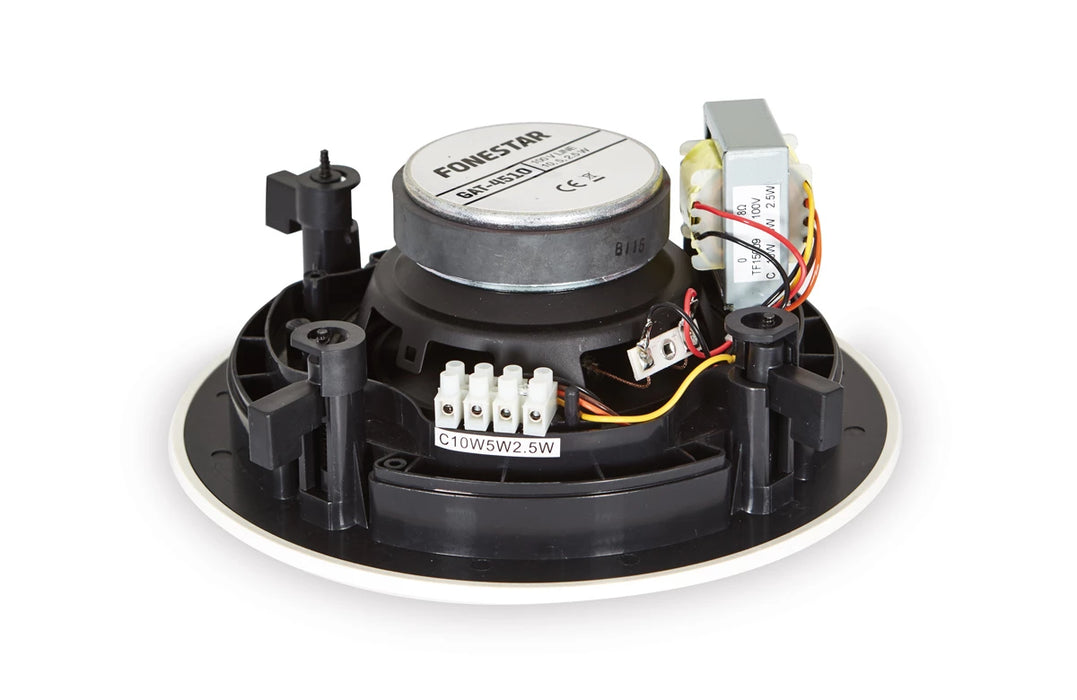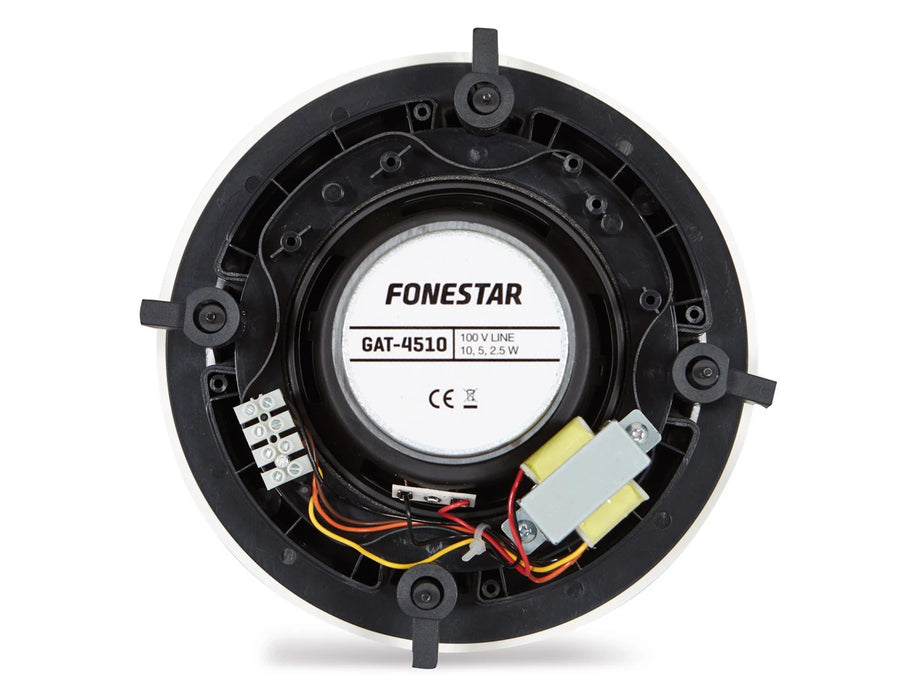 Fonestar GAT4510 Frameless Ceiling Speaker - Each
GAT-4510
Ceiling speaker with 100 V line transformer

great sound quality
Excellent finish and elegant frameless design
Installation system by anchors
Ceiling loudspeaker

Current design with a low-profile round grille without a frame, which makes it go unnoticed in any installation.
It offers a crisp, clean sound with great nuances, which make it perfect for vocals and background music.
Body made of ABS and round steel grill that guarantee its integrity.
It has a simple installation system by anchors, which minimizes assembly time, leaving the screws completely hidden behind the grill.
For background music and voice announcements in 100 V line installations in offices, small shops, restaurants, waiting rooms, etc.
  SPECIFICATIONS  
CHARACTERISTICS:

Ceiling loudspeaker with 100 V line transformer.




Low-profile round grille without frame.




Grid height 5 mm.




1mm wide frame.

POWER:

15W max, 10W RMS

SPEAKERS:

5'' coax

ANSWER:

55-20,000hz

IMPEDANCE:

10 W RMS@100V (1,000 Ω)




5 W RMS@100V (2,000 Ω)




2.5 W RMS@100V (4,000 Ω)

SENSITIVITY:

88dB at 1W/1m

MATERIAL:

ABS and steel grill

COLOR:

White (RAL 9010)

MEASURES:

216 mm Ø x 94 mm depth

ORIFICE:

187mm Ø

WEIGHT:

1.4kg

:

Installation system by anchors