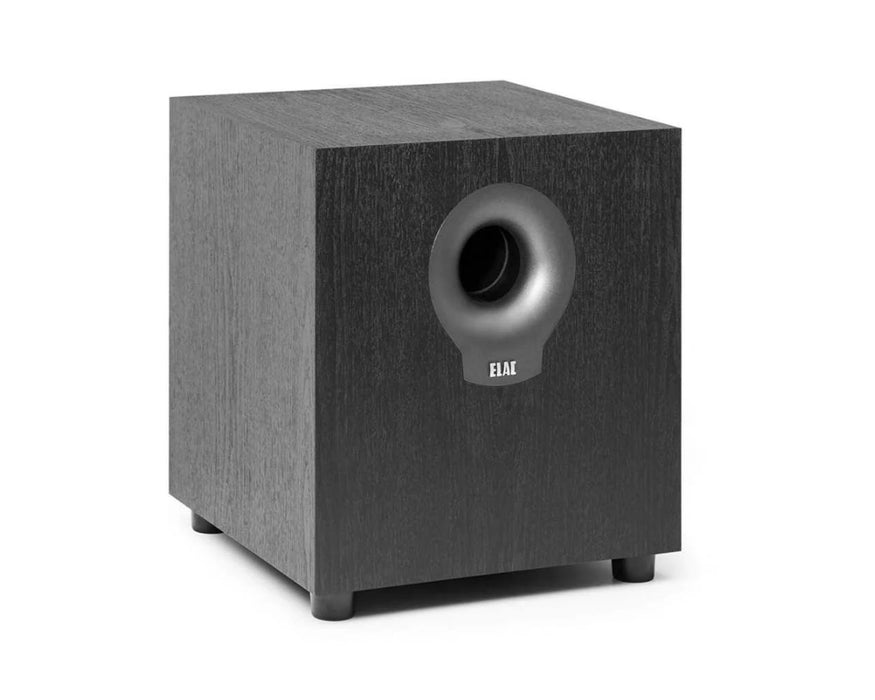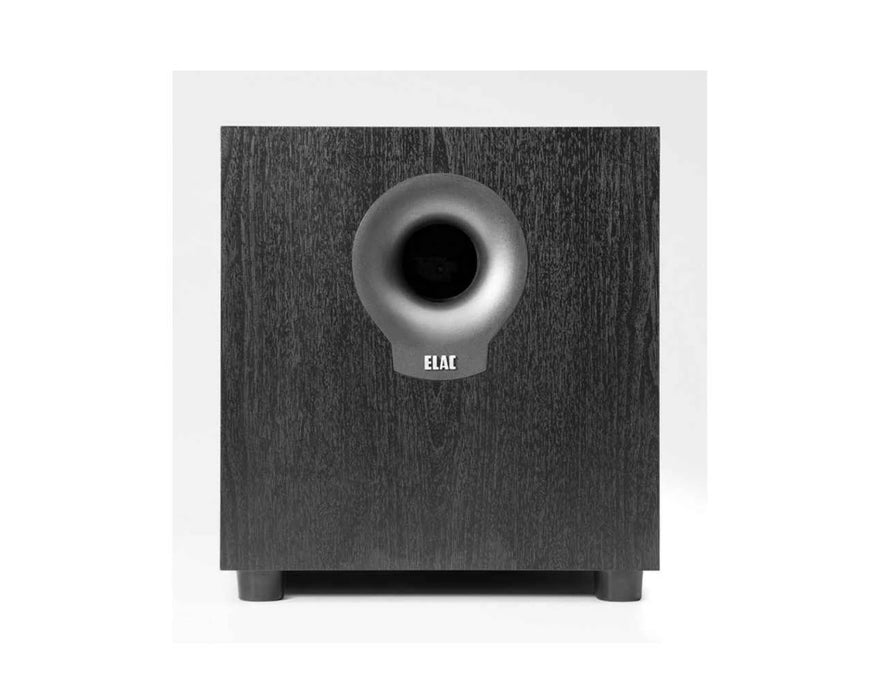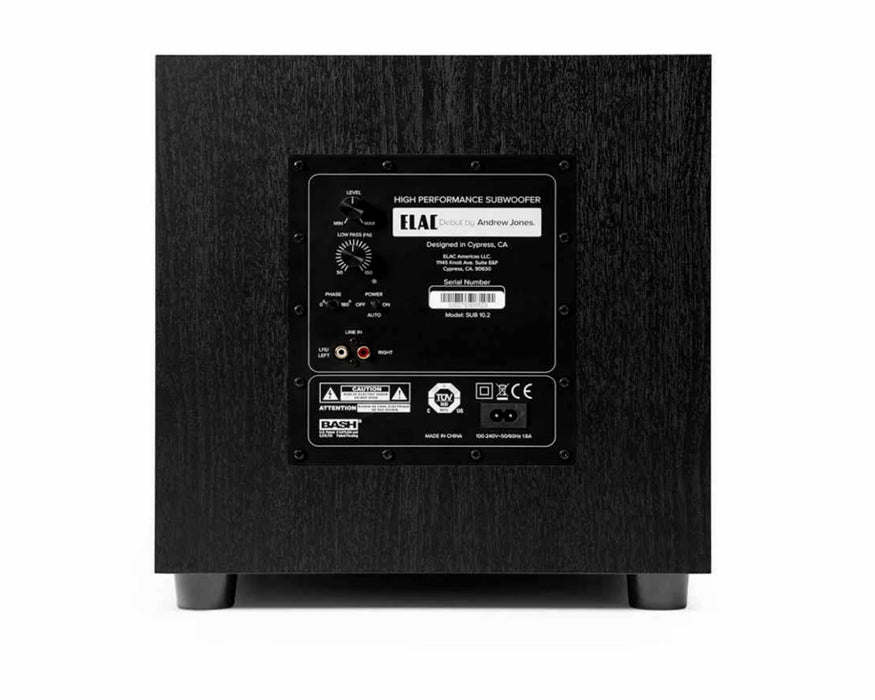 ELAC Debut 2.0 S10.2 10" 200W Powered Subwoofer
Go Deeper Into the Soundtrack, With the Powerful Elac Debut S10.2 Subwoofer.
About The Elac Debut S10.2 Subwoofer 
Add enhanced bass to your movies and music with the ELAC Debut 2.0 S10.2 10" 200W Powered Subwoofer. This subwoofer features a 10" high-excursion doped paper woofer and delivers up to 100W of RMS power, or up to 200W of peak power. With a frequency response of 35 to 150 Hz, the S10.2 is equipped to handle a variety of listening material.

BASH (Bridged Amplifier Switching Hybrid) Amplifier
The BASH amplifier uses a Class D amplifier with power supply modulation to track the input signal, supplying only the necessary voltage to the Class AB amplifier as needed. BASH-powered subs track and adjust the supply voltage for power when you need it and efficiency when you don't. This means the subwoofer is mainly power efficient but also provides the on-demand power needed for dynamic movies and music.
Striking the perfect balance between power and control, the Elac Debut S10.2 works equally well with music and movies.
10 Inch, High-excursion Driver for Effortless Power
Featuring a 10 inch, high-excursion woofer, the Debut S10.2 has no problem hitting the low notes – and sustaining them. Whether it's an intense movie soundtrack or stadium rock concert, this subwoofer has the power to make you feel like you're there.
Adjustable To Suit All Rooms
As well as dedicated volume control, you can also adjust the low pass frequency response. This makes the Debut S10.2 easy to match with all types of speakers from floorstanders to the smallest satellite speakers – without 'doubling up' on bass. A phase switch gives perfectly synchronized bass whether the subwoofer is placed in front or behind you.
Auto Power On/Off
The subwoofer detects when an audio signal is sent to the sub and powers on. To conserve energy, the subwoofer powers off after a long period of inactivity.
Specifications:
Brand: Elac
Colour: Black
Auto: On/Off Yes
Driver Units: 10-inch driver
Crossover Frequency (Hz):  50 - 150
Active or Passive: active
Weight (KG): 13
Freq Response (Hz): 35 - 150
Speaker Dimensions WxDxH (mm): 343 x 343 x 343
Power Rating (Watts): 100
Speaker Enclosure Type: Bass Reflex
Power Consumption: Standby 0.5
Warranty: 1 Year