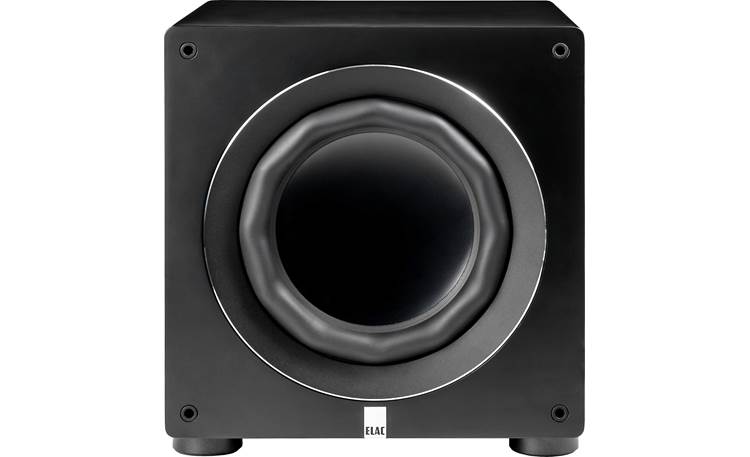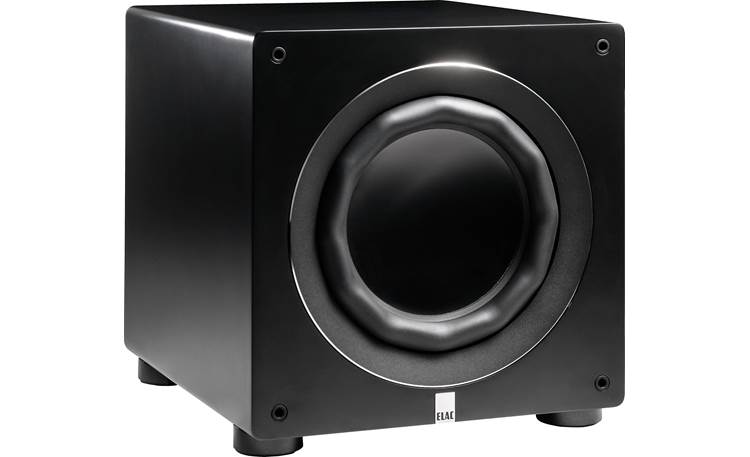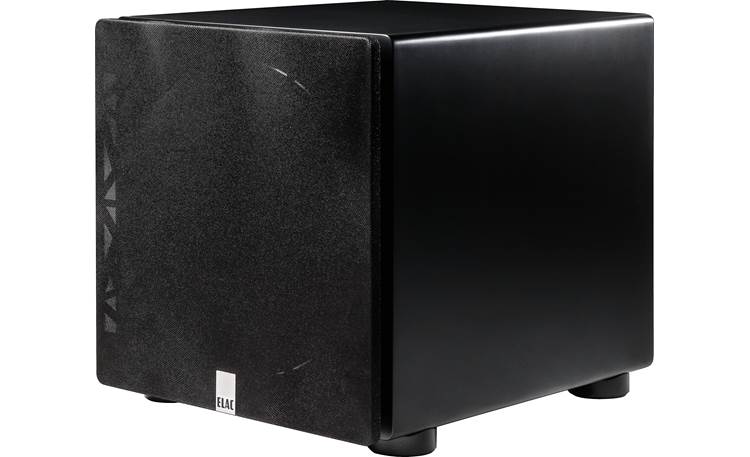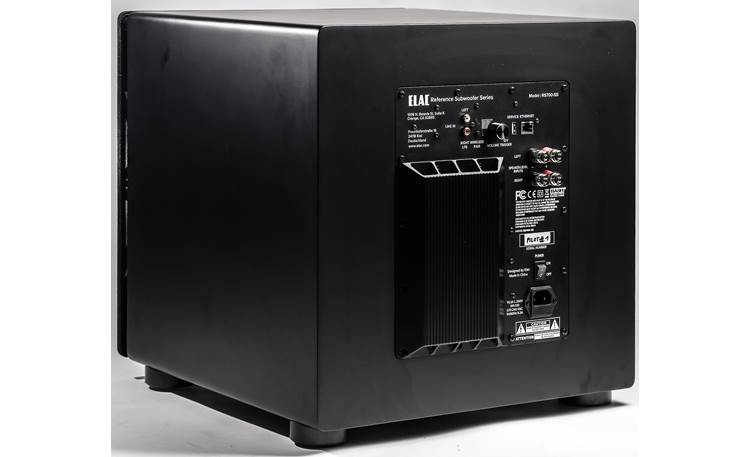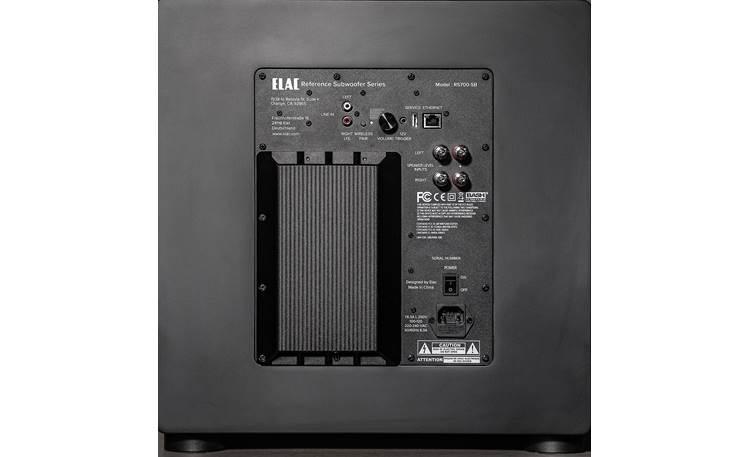 Elac Varro RS700-SB 12" Powered Subwoofer With Bluetooth® app Control and Auto EQ
About the ELAC Varro RS700-SB
A high-tech sub for deep, musical bass
This Varro Reference subwoofer from ELAC uses a 12" aluminum sandwich woofer driven by a 700-watt built-in BASH® amplifier for potent, accurate bass. The rigid, lightweight woofer cone works together with a specially designed HEX (High Excursion) surround for clean, controlled movement, even at higher volume levels. The internal amp gets fed precise signals by powerful dual 28-bit DSPs (digital signal processors) for high accuracy and minimal latency. Maybe best of all, this sub features ELAC's ground-breaking self-tuning Auto EQ feature, powered by a supremely handy Bluetooth control app for your Apple® or Android™ smartphone.
Subwoofer setup made easy
I'm a huge fan of subwoofers that use smartphone control apps. It's a game-changer, because you can sit in the "sweet spot" in your listening room, centered between your favorite pair of speakers, and dial in the bass until it's blended in just right. ELAC's Sub Control 3.0 app lets you adjust the volume and fine-tune crossover and phase settings remotely, but it takes setup convenience a step further with its Auto EQ feature: using a series of test tones and your phone's built-in microphone, it automatically tunes itself to your listening space for clean, accurate bass response.
Want to go wireless?
You'll need to plug this sub into an AC outlet for power. But depending on where you place it in your room, you may find that running a signal cable from your amp or receiver is a bit of a challenge. If so, you can pick up an ELAC AirX2 wireless transmitter (not included). It works with the sub's built-in wireless receiver to send robust audio signals from your components wirelessly, with no dropouts.
Product highlights:Driver and amplifier:
12" front-firing, high-excursion aluminum sandwich woofer
HEX (High Excursion) surround geometry for accurate, low-distortion bass, even at high volumes
large 2-1/2" voice coil
high-efficiency built-in BASH® amplifier
700 watts RMS (1,400 watts peak)
controlled by dual 28-bit DSPs with 147 MHz master clock for high accuracy and minimum latency
Cabinet and finish:
thick MDF cabinet with damping and internal bracing
sealed (acoustic suspension) design
satin black finish
includes floor spikes for use on carpeted floors
Easy setup and controls:
auto EQ room calibration automatically dials in room EQ settings using built-in microphone on Apple® or Android™ devices
free ELAC Sub Control 3.0 app lets you adjust volume and other settings from your listening position
continuously variable low-pass 40-150 Hz crossover
parametric EQ, phase and delay settings, and more
uses Bluetooth Low-Energy
physical rear-panel volume knob
Connections:
LFE/stereo RCA line-level input
stereo binding post speaker-level inputs
Ethernet port for third-party home automation controllers
USB-A port for firmware updates
compatible with optional ELAC AirX2 wireless transmitter, not included
Specs:
frequency response: 17-150 Hz
maximum acoustic output: 111dB
16-3/8"W x 17-1/4"H x 19-5/8"D
weight: 55.78 lbs.