Edifier R1080BT Bluetooth Bookshelf Speaker
Compact, sleek and portable speaker for the ones who love to take their music with them. Equipped with 100% medium-density fibreboard (MDF), this R1080BT is the revisitation of another Edifier classic, the R1000TCN. You are featuring 4" bass drivers and 3/4" silk-diaphragm tweeter drivers. Not just being an immersive speaker, this speaker is Bluetooth-ready to groove to your favorite playlist on your phone.

Features:
Enjoy the music in the best sound performance with 24W RMS
Bluetooth, Dual RCA inputs
Easy knob control with Master volume and BASS adjustment
100% MDF wooden enclosure
Room-filling Sound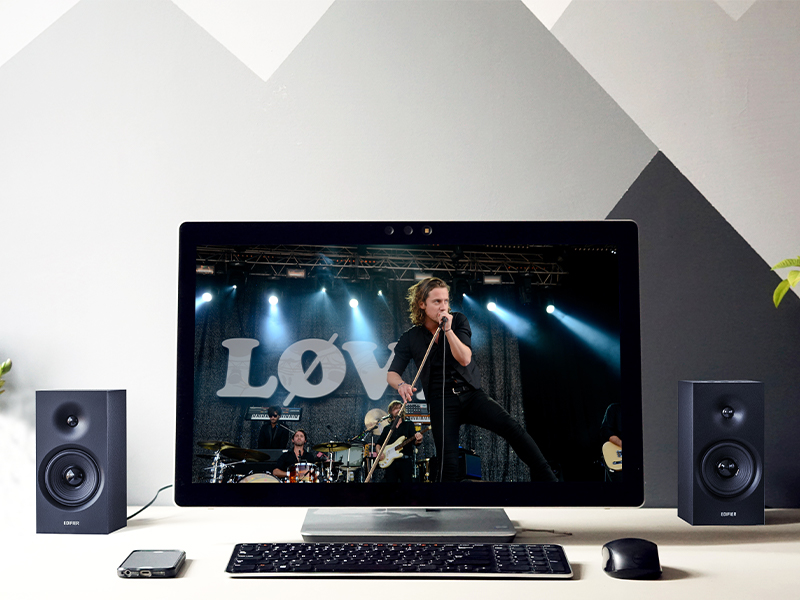 With 4 driver units, this product can produce 24 watts (RMS) output power, best fitting any space in your house for a great listening experience.

Quality Sound Performance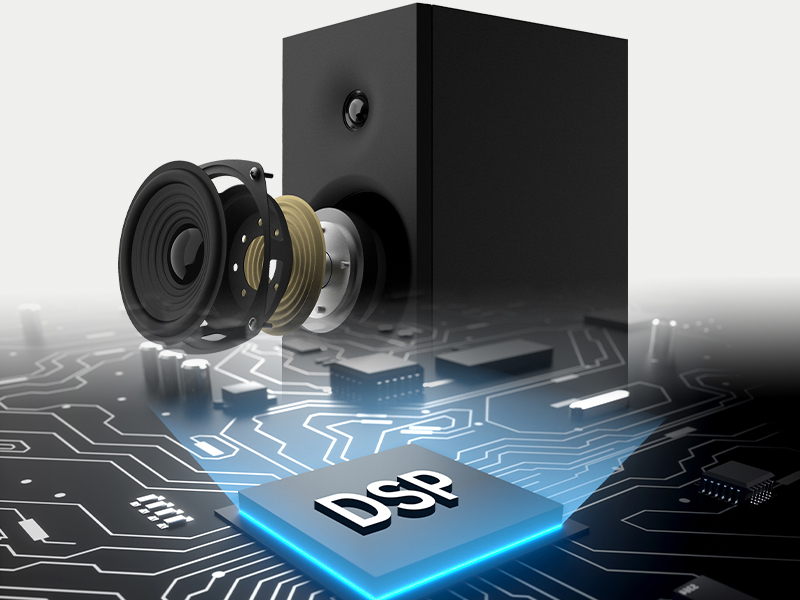 With the enhancement of 2-way active crossover control by the built-in Digital Signal Processing (DSP) chip, this product is perfectly tuned to satisfy your pursuit of quality sound. Two 4-inch midrange/bass drivers create rich lows. Meanwhile, two 0.75-inch silk diaphragm treble drivers produce crisp highs.

Classic Wooden Enclosure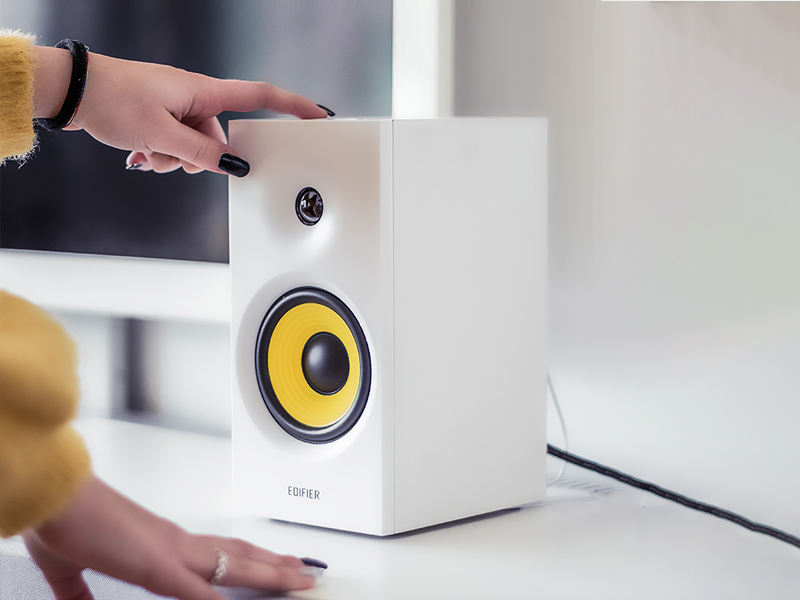 Quality wooden enclosure minimizes acoustic resonance and further reduces distortion. The classic design complements any home decor as well.

Bluetooth Connectivity for Seamless Audio Streaming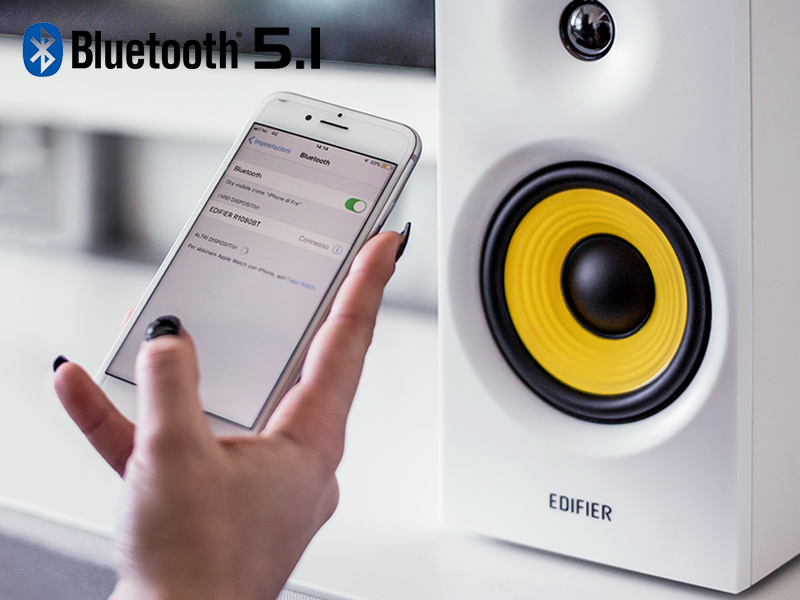 Bluetooth V5.1 features strong resolution, stable transmission, low power consumption, and wide purpose of use, delivering a high-quality audio experience.

Versatile Input Options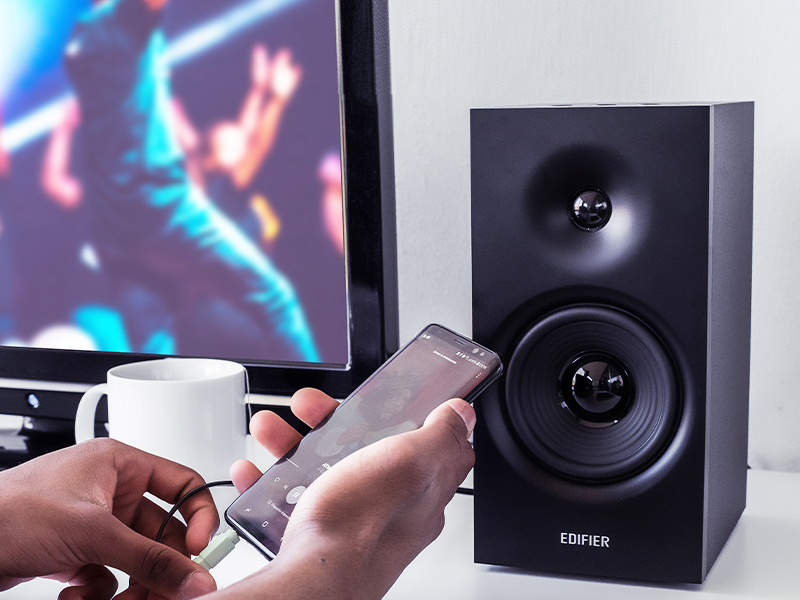 Easily connect to almost all kinds of devices with its Line In socket and 3.5mm AUX socket, such as your mobile phones, laptop, iPad, PC, or any other compatible devices.

Easy Control


With top-mounted buttons, efficiently operate the product and enjoy full functions.

Technical Specifications:
Output Power (RMS)

12W + 12W

Frequency Response

67Hz - 20kHz

Signal-to-Noise Ratio

≥ 84dB(A)

Input Sensitivity

Line In: 700 ± 50mV

AUX: 550 ± 50mV

Bluetooth: 550 ± 50mFFS

Audio Inputs

Bluetooth, Line In, AUX

Bluetooth Version

5.1

Driver Unit

4" (Mid-range and bass) + 0.75" (Treble)

Dimension (L×W×H)

155 × 115 × 238mm per speaker

Net Weight

4kg