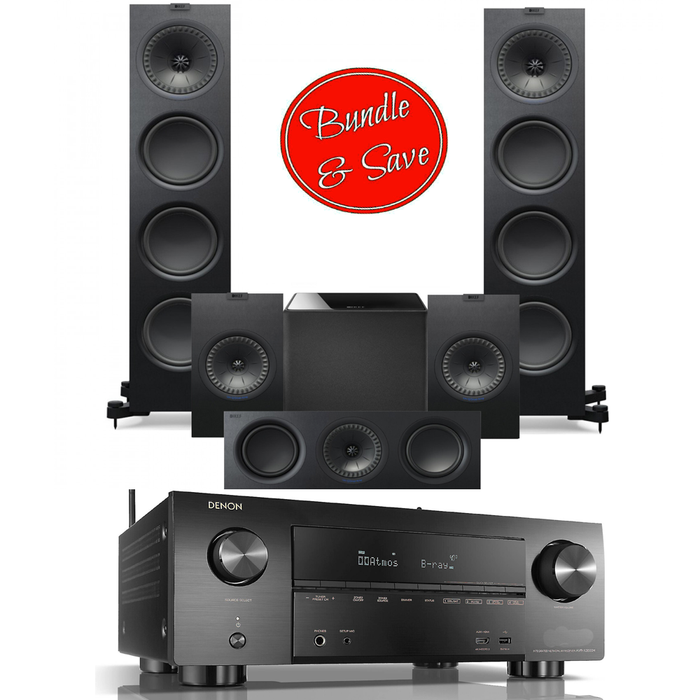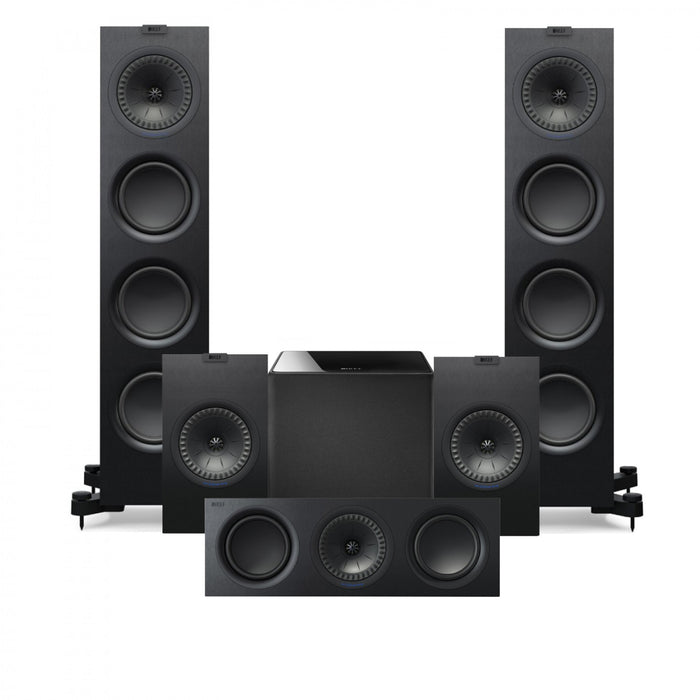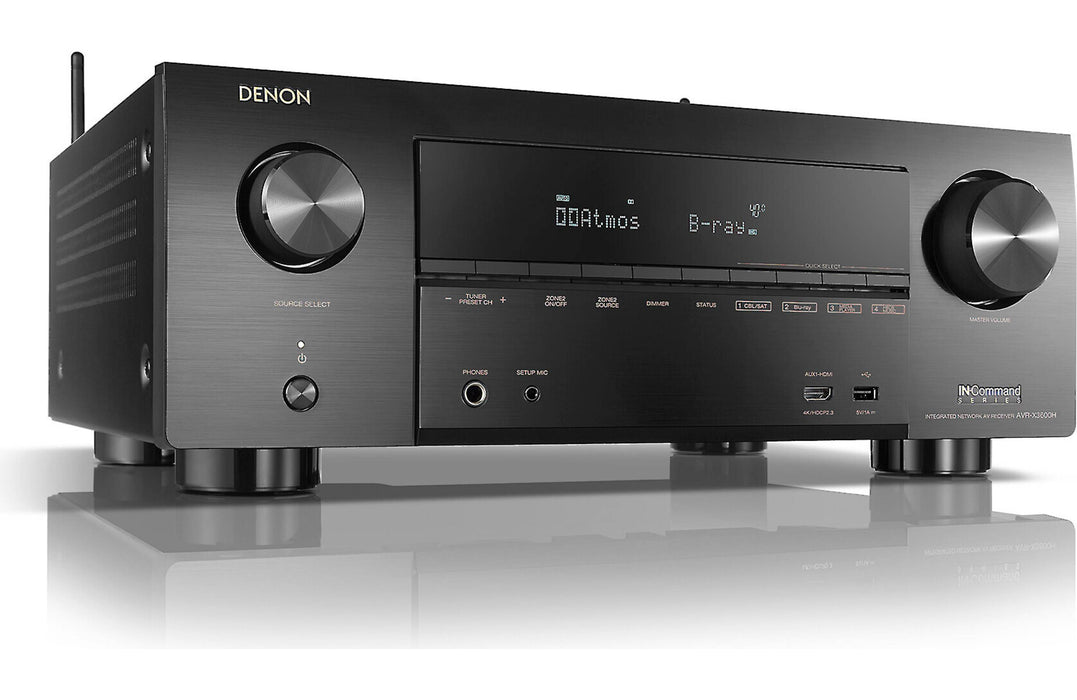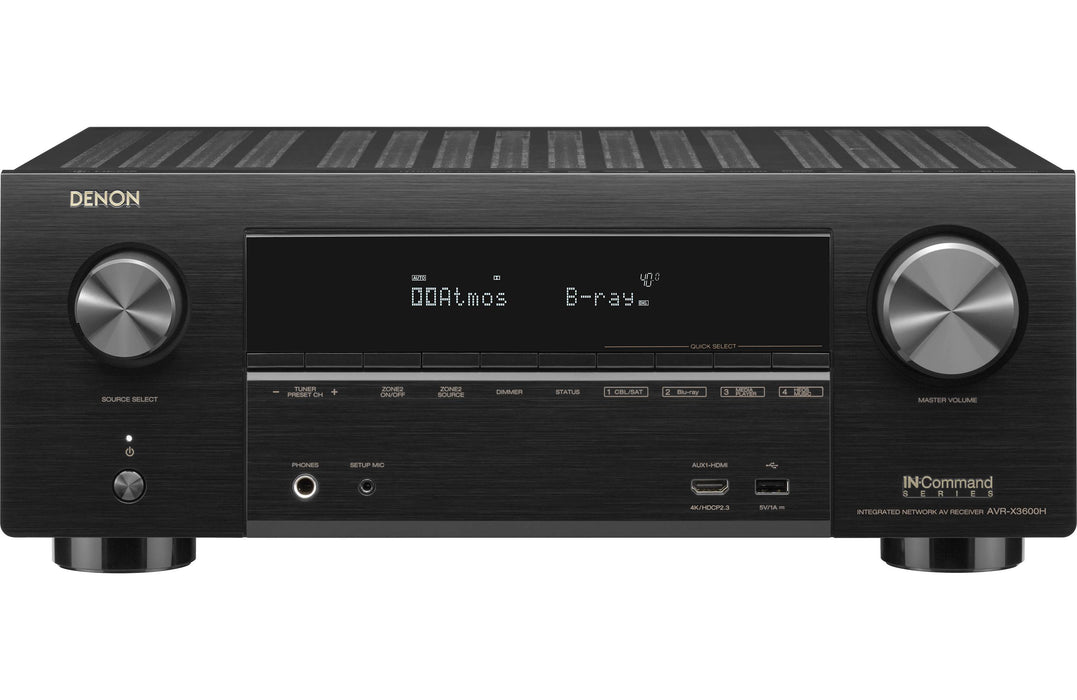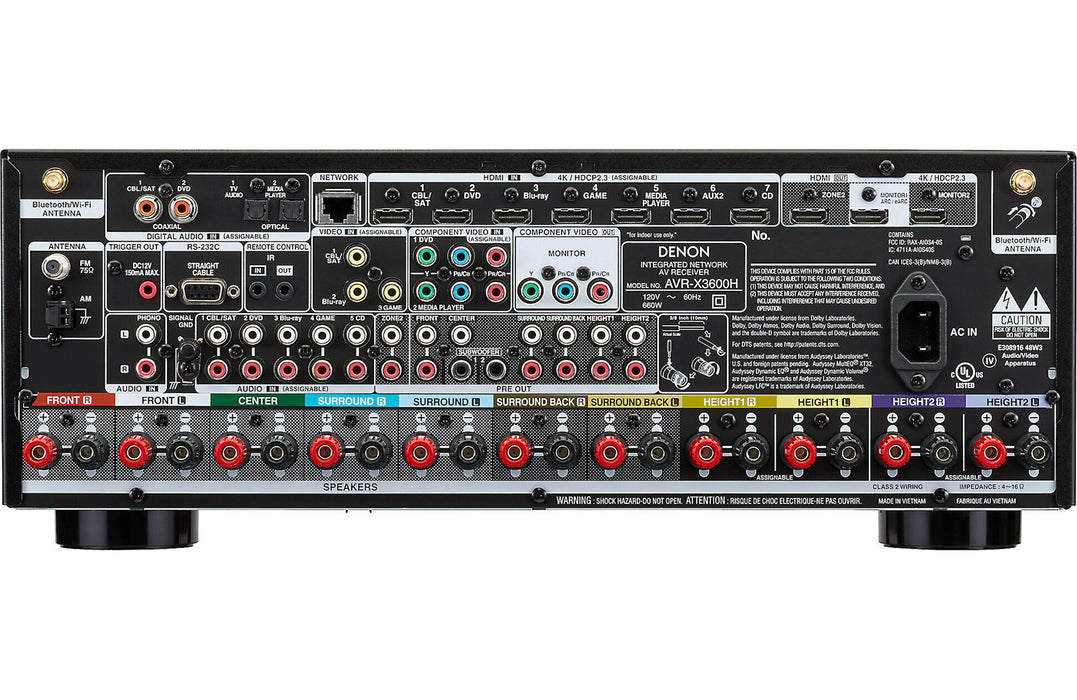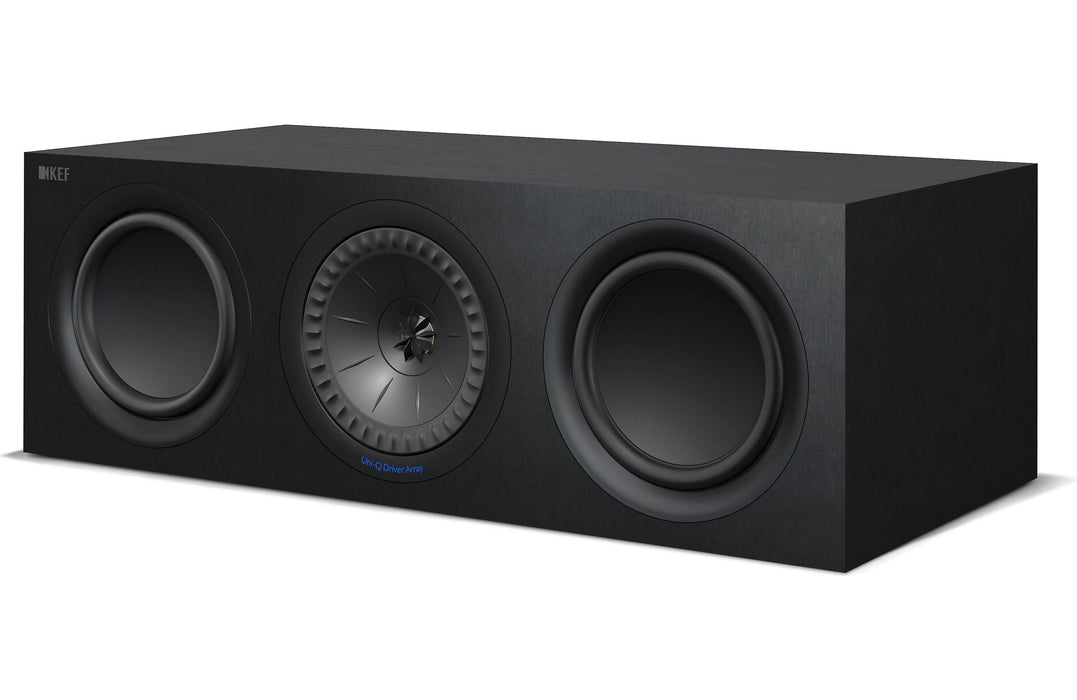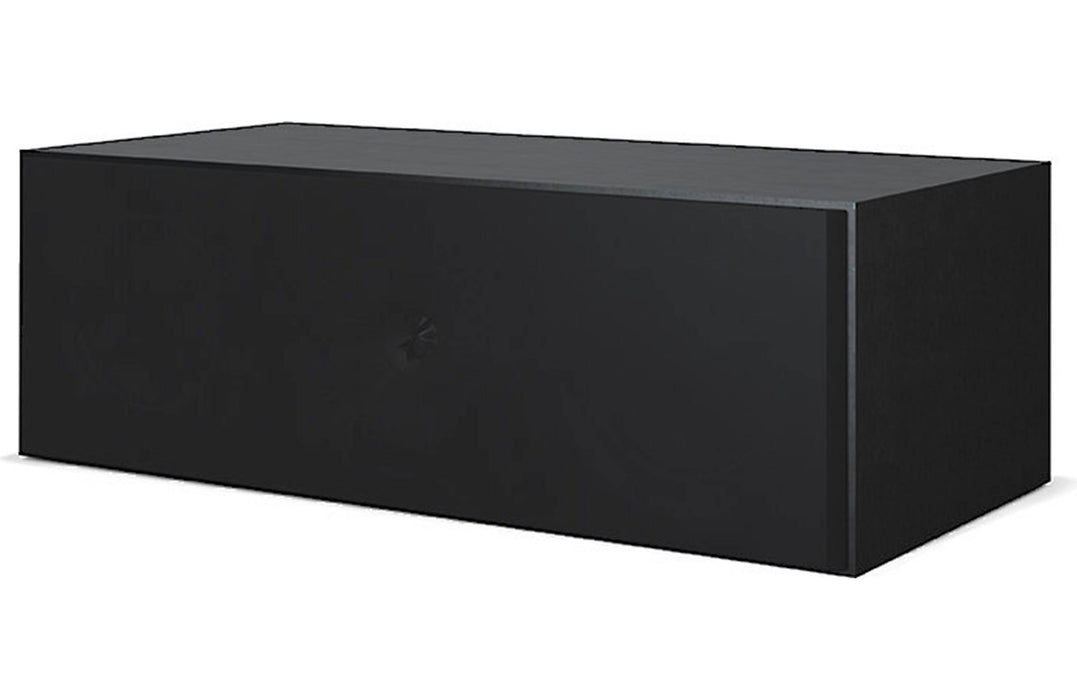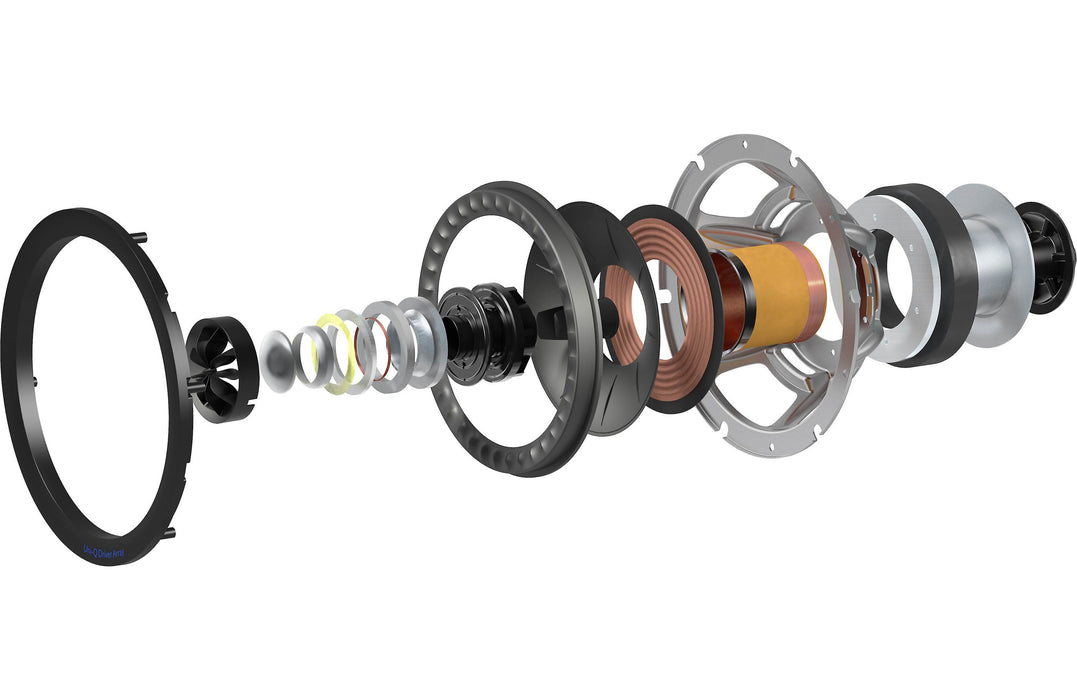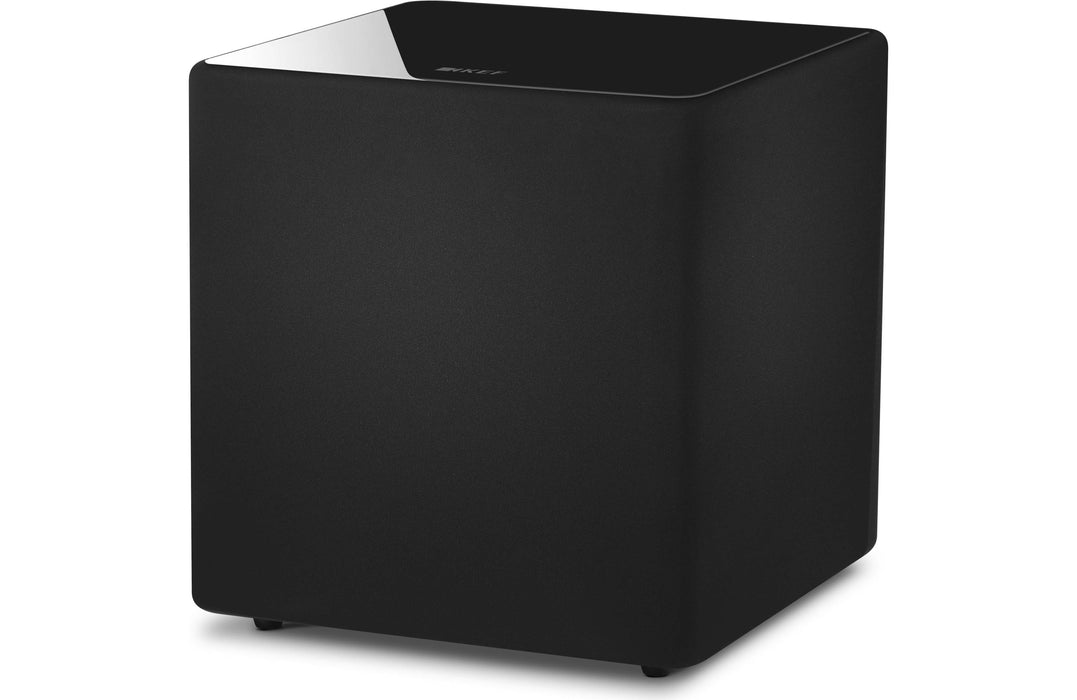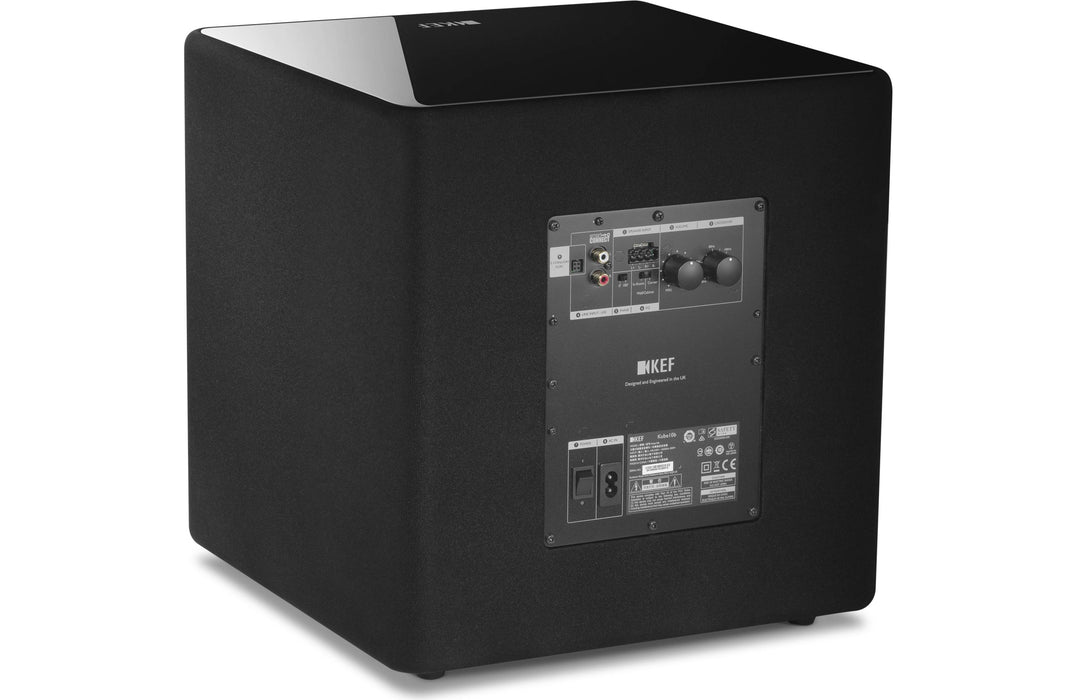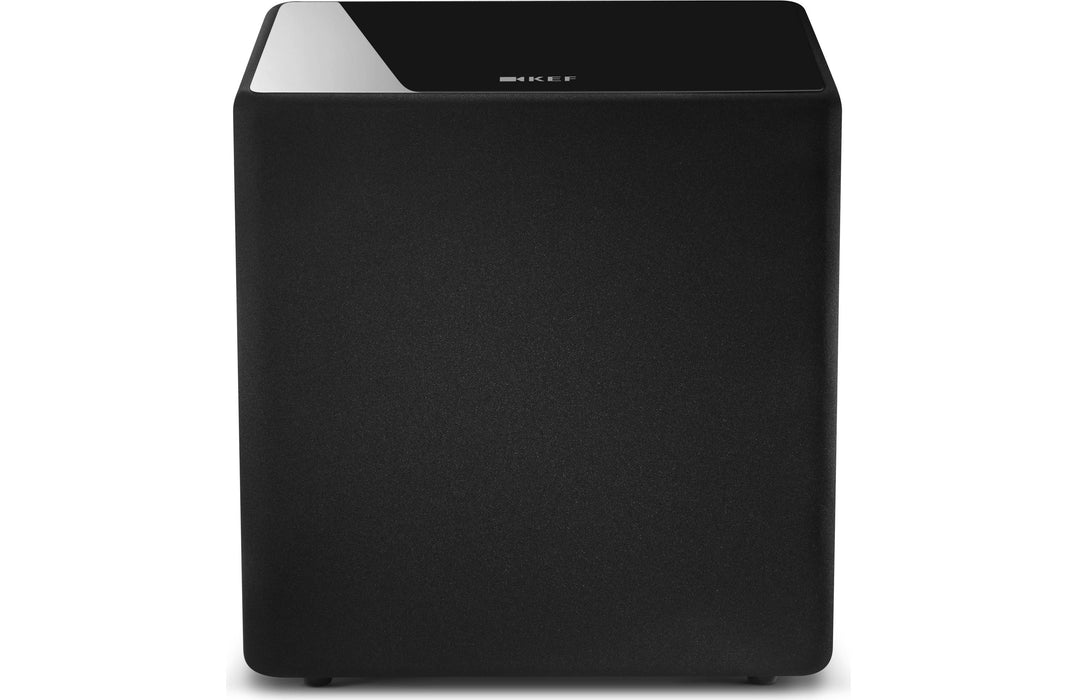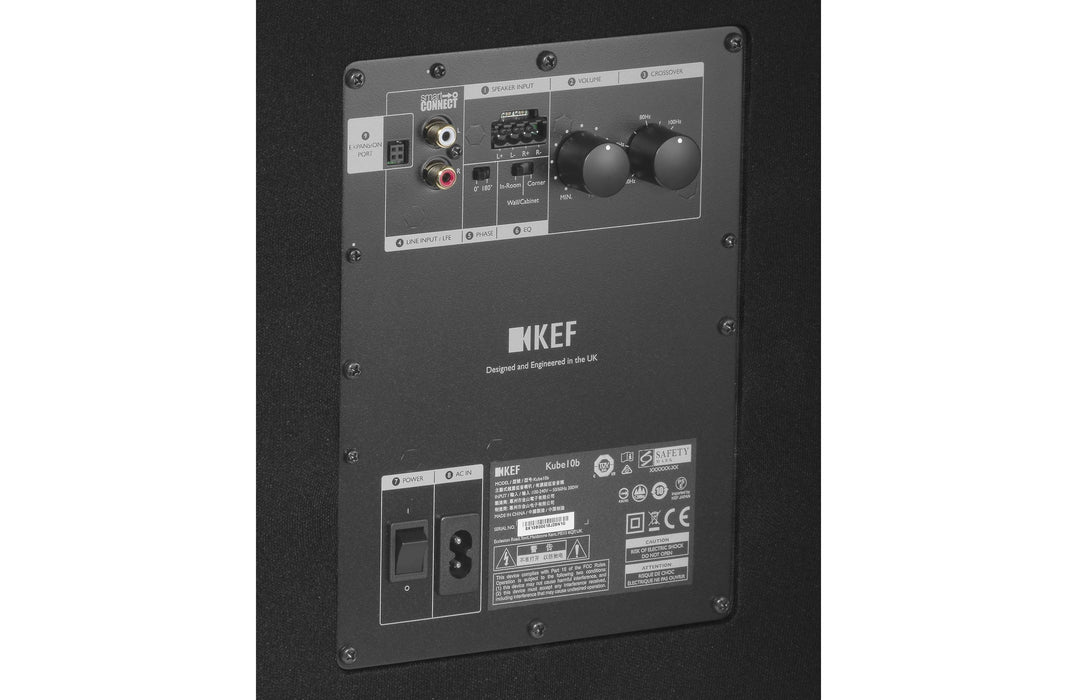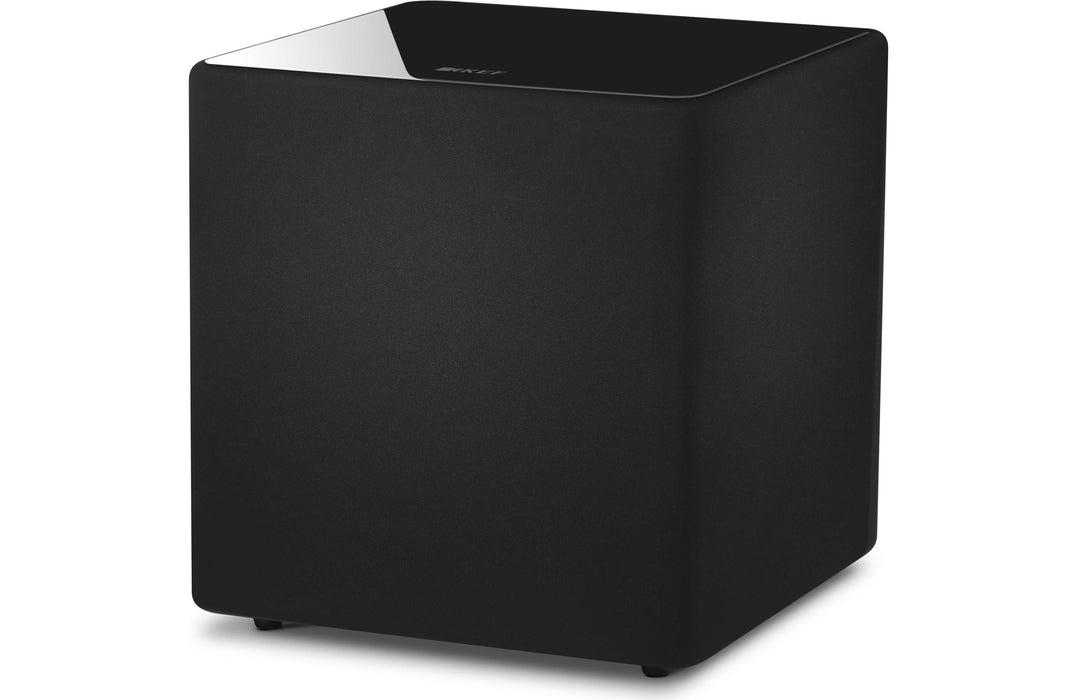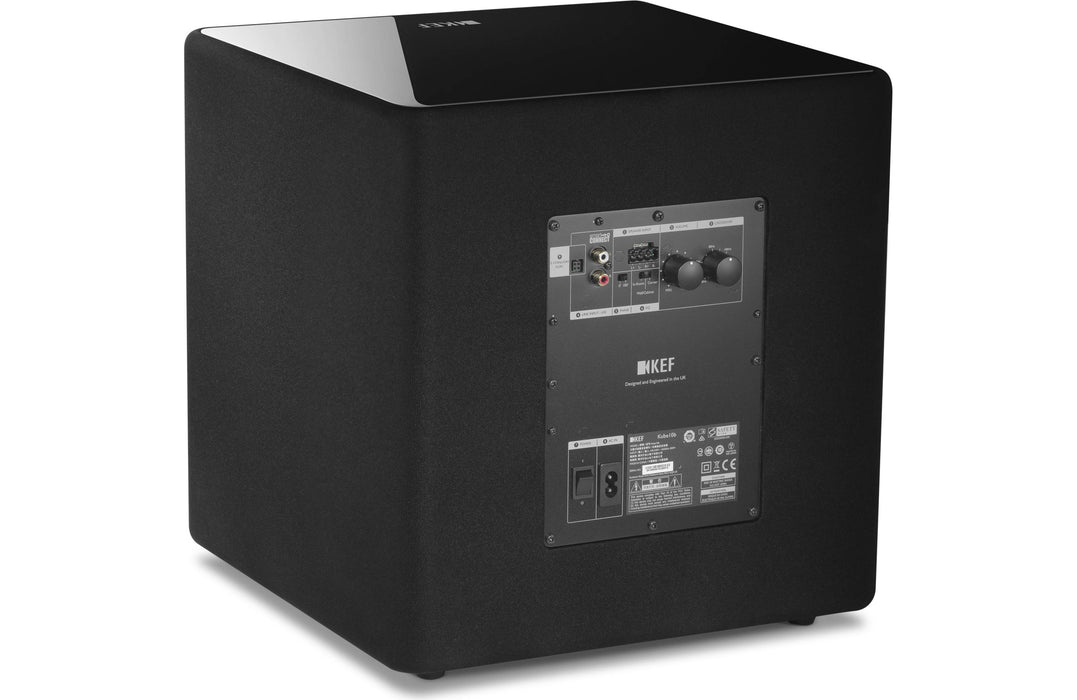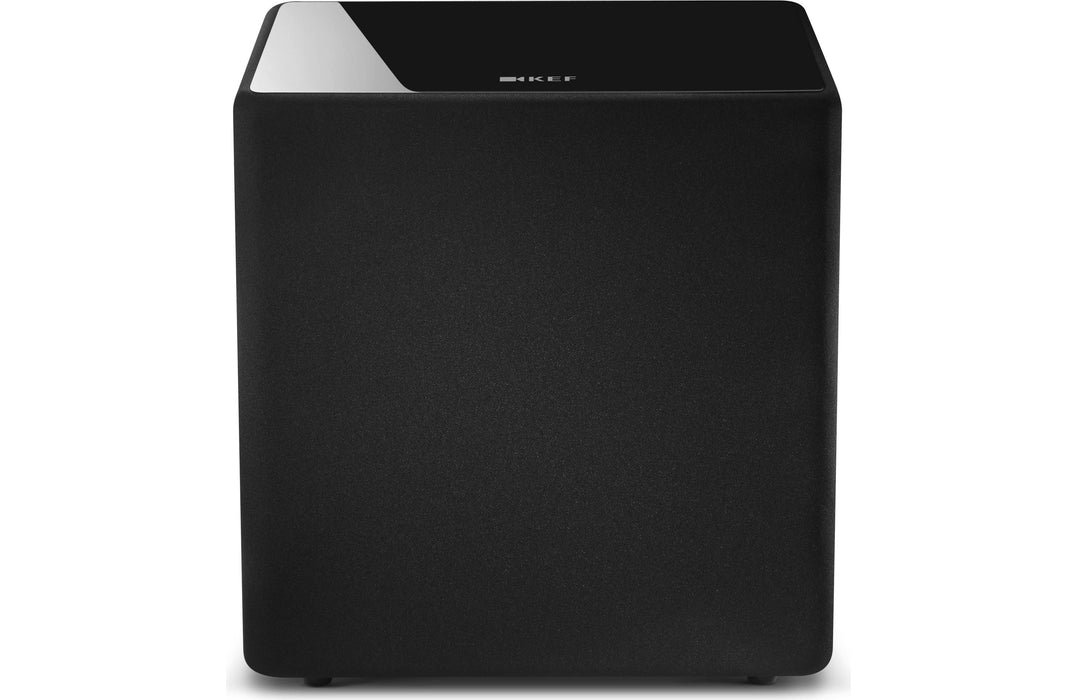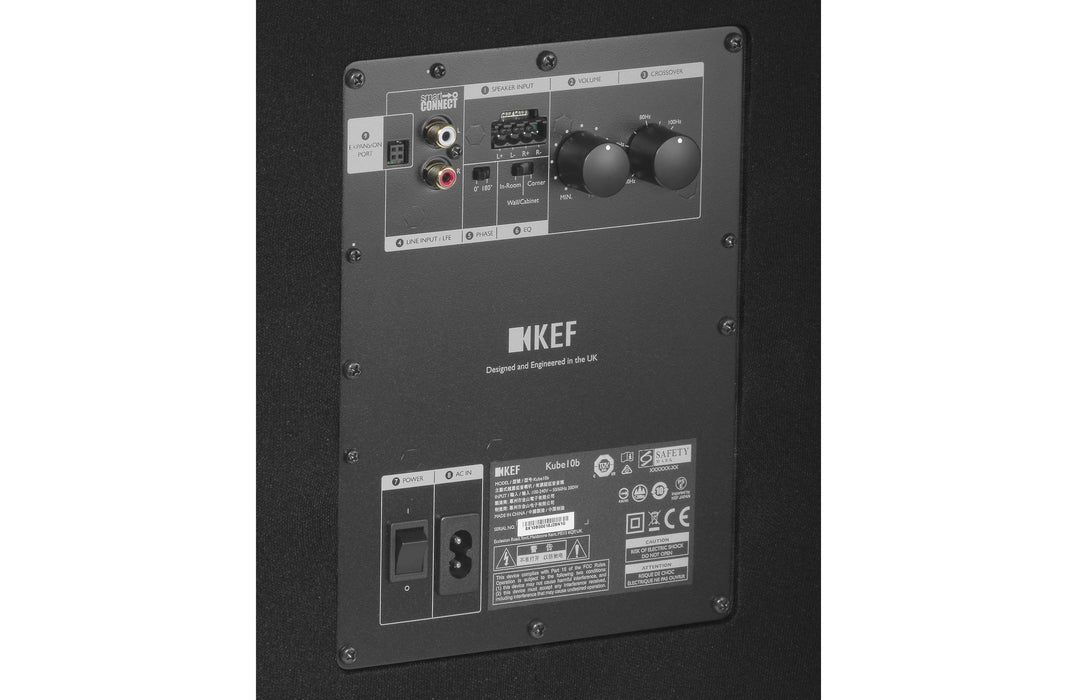 Denon X3800H Audio-Video Receiver With KEF Q950 Towers Speakers Set - Dolby 5.1 Ch Home Theater Package # AM501039
Denon AVR x3800H Audio-Video Receiver  WiFi Bluetooth HDMI 4K Atmos DTSx + KEF Q950 Towers Speakers + Q350 Bookshelf + Q650 Center + Kube 12 Subwoofer - Dolby 5.1 Ch  Home Theater Package
This Denon  & KEF Q950 Dolby Home Theater  Package Includes:-
( Click on links below for detailed product info )
Warranty :
Denon AVr AVC x3800H : 1 Year
KEF

 

Speakers : 3 years
KEF Subwoofer : 1 Year
Excellent addition to any home setup
WithNine channels of amplification, up to four independent subwoofers, Dolby Atmos and DTS:X, plus IMAX Enhanced and Auro 3D, the AVR-X3800H envelops larger living spaces in theater-quality sound. Enjoy amazing 8K video quality with HEOS® Built-in, wirelessly stream and share online music between rooms.

Warranty:
1-year manufacturer's warranty
Features:
Supports 9.4 or 5.2.4-Channel Audio
Up to 105W per Channel at 8 Ohms
Up to 8K HDR Video on All HDMI Inputs
Use HEOS for Multi-Room Audio
Dolby Atmos, DTS:X & IMAX Enhanced
Pre-Amplifier Mode
11.4-Channel Processing
Wi-Fi & Bluetooth Connectivity
Audyssey MultEQ XT32 Room Calibration
Next-Gen Gaming Support
Video Review:
KEF Q950 Tower Speakers x 2
Product Highlights:
1-1/2" vented aluminum dome tweeter with waveguide
Dual 8" aluminum woofers
The tweeter and topmost woofer use kef's uni-q technology, which places the tweeter in the center of the woofer
This specialized positioning creates a large listening "Sweet spot" in your room
Dual 8" aluminum passive radiators for enhanced bass performance
Frequency response: 44-28,000 hz (±3 db)
Sensitivity: 91 db
Impedance: 8 ohms
Recommended amplifier power: 15-200 watts
Bass-reflex (passive radiator) design
5-way binding post speaker terminals
Black satin matte finish
No grille included
Included plinth and carpet spikes provide added stability
14-1/16"W x 43-15/16"H x 12-15/16"D (with plinth and spikes)
Weight: 20.63 kg.
Warranty: 3 years
Features and Specs
General
Enclosure : Bass Reflex
Finish : MDF/Vinyl-wrapped
Color : Black
Tweeter : Dome
Tweeter Size (inches) : 1.5
Midrange Size (inches) : 8.0
Woofer Size (inches) : 8.0
Woofer Composition : Aluminum
Woofer Surround : Rubber
Built-in Powered Sub : No
Video-Shielded : No
Connector Type : Post
Bi-amp Inputs : No
Parts Warranty : 3 Years
Labor Warranty : 3 Years
Specifications
Power Range : 15-200
Frequency Response : 44-28k Hz
Sensitivity : 91 dB
Impedance (Ohms) : 8
Height (inches) : 43-15/16
Width (inches) : 14-1/4
Depth (inches) : 12-3/8
Weight : 20.63 Kg.
KEF Q350 Bookshelf Speakers x 2
Product Highlights:
Pair of speakers for music or home theater
1" vented aluminum dome tweeter with waveguide
6-1/2" aluminum woofer
Uni-q® driver array technology creates a larger listening "Sweet spot"
Tweeter and woofer are concentrically mounted to create a single "Point source" of sound
Frequency response: 63-28,000 hz (±3 db)
Sensitivity: 87 db
Impedance: 8 ohms
Recommended amplifier power: 15-120 watts
Bass-reflex cabinet with cfd (computational fluid dynamics) rear-firing port for accurate, musical bass
5-way binding post speaker terminals
Black satin matte finish
Speaker grilles not included
8-5/16"W x 14-1/4"H x 12-1/16"D (with rubber feet)
Weight: 7.6 kg (each)
Warranty: 3 years
Features and Specs
Enclosure : Bass Reflex
Video Shielded : No
Tweeter Type : Dome
Tweeter Size (Inches) : 1
Midrange Size (Inches) : N/a
Woofer Size (Inches) : 6.5
Woofer Composition : Aluminum
Woofer Surround : Rubber
Power Range : 10-120
Sensitivity : 87 Db
Impedance (Ohms) : 8
Frequency Response : 63-28k Hz
Connector Type : Post
Bi-amp Inputs : No
Height (Inches) : 14-1/16
Width (Inches) : 8-5/16
Depth (Inches) : 12-1/16
Weight (Pounds) : 16.8
Mounting Bracket Included : No
Recommended Stand Height (Inches) : 18-24
Parts Warranty : 3 Years
Labor Warranty : 3 Years
Product Highlights:
1" vented aluminum dome tweeter with waveguide
Dual 6-1/2" aluminum woofers
6-1/2" aluminum passive radiator for enhanced bass performance
Uni-q® driver array technology creates a large listening "Sweet spot"
The tweeter and middle woofer are concentrically mounted to create a single "Point source" of sound
Frequency response: 64-28,000 hz (±3 db)
Sensitivity: 87 db
Impedance: 8 ohms
Recommended amplifier power: 15-150 watts
Bass-reflex (passive radiator) design
5-way binding post speaker terminals
Black satin matte finish
No grille included
24-13/16"W x 8-7/16"H x 12"D (with rubber feet)
Weight: 13.60 kg.
Warranty: 3 years
Features and Specs
Enclosure : Passive Radiator
Tweeter : Dome
Midrange Size (Inches) : 1
Woofer Size (Inches) : 6-1/2
Connector Type : Post
Power Range : 15-150
Sensitivity : 87 Db
Impedance (Ohms) : 8
Frequency Response : 64-28k Hz
Height (Inches) : 8-5/16
Width (Inches) : 24-13/16
Depth (Inches) : 11-15/16
Weight : 13.60 Kg
Parts Warranty : 3 Years
Labor Warranty : 3 Years
KEF's Cutting Edge Kube 12b Subwoofer x 1
Product Highlights:
Frequency response: 22-140 hz (-6 db)
Built-in class d amplifier delivers 300 watts rms of continuous power
Custom-designed 12" woofer
Acoustic suspension (sealed) cabinet design
Ibx (intelligent bass extension) digital signal processing provides deep, dynamic bass at any listening level
3 placement presets (free-standing, in-cabinet, or corner) let you choose your sub's location for optimal bass performance
Variable low-pass crossover (40-140 hz)
Phase control switch (0°/180°)
Line-level/lfe rca inputs
Main power on/off switch plus auto standby/on mode
Detachable power cord
15-1/2"W x 16-1/8"H x 16-1/8"D
Weight: 20.63 kg.
Warranty: 1 year
Features & Specs
Enclosure : Acoustic Suspension
Video Shielded : No
Woofer Size (inches) : 12
Woofer Composition : Not given
Firing Direction : Front
Wireless : No
Preamp-Level Inputs : Yes
Speaker-Level Inputs : No
Speaker-Level Outputs : No
Low-Pass Crossover Freq : 40-140 Hz
High-Pass Crossover Freq : 0
Phase Switch : Yes
Amplifier Output (watts) : 300
Frequency Response : 22-140 Hz
Height (inches) : 16-1/8
Width (inches) : 15-9/16
Depth (inches) : 17-3/8
Weight : 20.63 Kg
Warranty : 1 Years