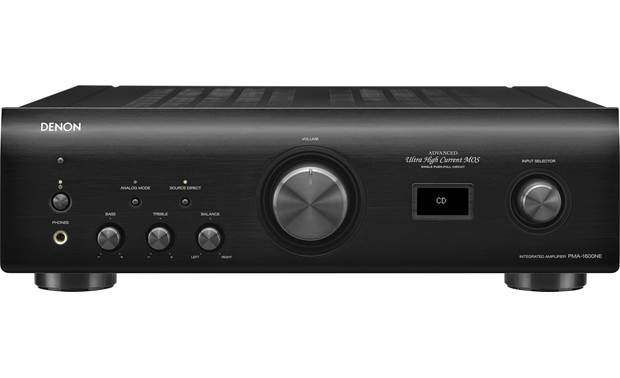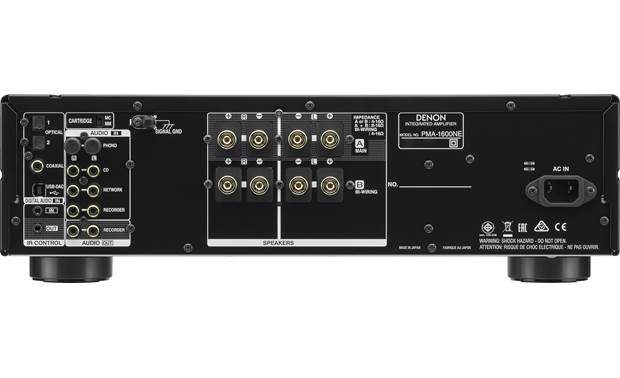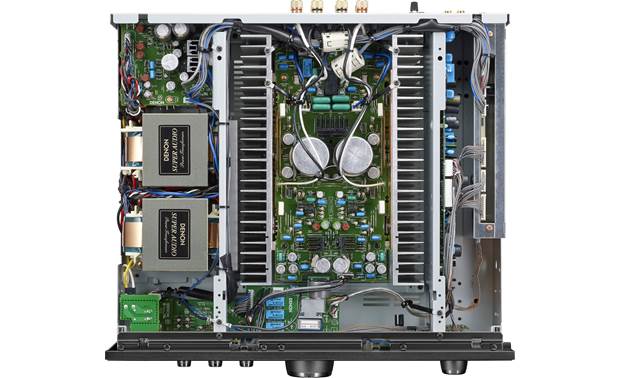 Denon PMA 1600NE Integrated Stereo Amplifier With Built-in DAC And Phono Preamplifier

About Denon...
For us at denon these are not buzzwords.

They are part of the quintessential philosophy behind everything we do.

These three words and decades of innovation and engineering excellence is what passionately shapes our entire culture.

Every detail of a denon product is crafted around these words with a single goal in mind:to enhance the entertainment experience.

Innovative engineering and technology are at the core of what makes a denon product so iconic.

Through a disciplined approach to design and production, our engineers ensure that only superb craftsmanship precision engineering and impeccable performance goes into every component.

Our solutions are often born through passionately studying examples from the widest array of imaginable fields – including physics, electronics mechanical engineering, art and nature.

Our constant quest to create the perfect entertainment component has given us invaluable inspiration for not only the most powerful technical solutions but also the most convenient features to satisfy a diverse set of entertainment needs.

That is why we tirelessly transform creative ideas into leading innovations within our industry.

Simply put, anything that does not provide more passion, improve performance or enhance the experience does not belong in a denon.

We know because we are not just building these products, we are using them.

When you actually experience a denon product, it's these higher standards that elevate the senses and enhance your entertainment.That's the denon difference.
Product Highlights

70 watts x 2 channels into 8 ohms (20-20,000 Hz) at 0.07% THD

140 watts x 2 channels into 4 ohms (20-20,000 Hz)

4-ohm capability allows use with a wide range of speakers

built-in DAC supports high-resolution audio files

DAC master clock eliminates digital jitter

Advanced AL32 Processing Plus enhances compressed digital files

built-in phono preamp compatible with moving coil and moving magnet cartridges

Source Direct mode bypasses tone control circuits for cleaner sound

Analog Mode disables digital circuitry for warm all-analog sound

Advanced Ultra High Current single push-pull circuit power amplifier

front-panel display shows source and sample rate

internal chassis with six independent blocks eliminates interference between circuits

front-panel tone controls (treble and bass)

2 optical and 1 coaxial digital audio inputs

stereo RCA audio outputs for recording

rear-panel Type-B USB supports high-resolution PCM files up to 32-bit/384kHz or 11.2 MHz DSD

built-in headphone amplifier with full-size (1/4-inch) jack

binding posts and front-panel A/B switching for two pairs of speakers

signal-to-noise ratio: 108 dB (line in), 89 dB (moving magnet), 74 dB (moving coil)

remote control included

17-1/8"W x 5-5/16"H x 16-5/16"D

weight: 17.59 Kg.

warranty: 1 year
Features & Specs
Performance Specs
Watts RMS per Channel (8-ohms) : 70
Watts RMS per Channel (6-ohms) : Not given
Watts RMS per Channel (4-ohms) : 140
Frequency Bandwidth : Not given
THD 0.07%
Minimum Impedance : 4 ohms
Signal to Noise Ratio : 108
Digital Music Features
Built-in DAC (Digital to Analog Converter) : Yes
High-resolution Audio Playback PCM, DSD
Bluetooth : No
Wi-Fi : N/A
Connections
Total Analog Inputs : 4
Phono Input : Yes
Optical Digital Inputs : 2
Coaxial Digital Inputs : 1
USB Input : Type-B
Preamp Outputs : No
Headphone Output : 1/4"
Dimensions and Warranty
Width (inches) : 17-1/8
Height (inches) : 5-5/16
Depth (inches) : 17-5/8
Weight (kg) : 17.59
Warranty : 1 Years
What's In The Box:
Denon PMA-1600NE owner's manual
Integrated amplifier
68" AC power cord
Remote control (RC-1213)
2 "AAA" batteries
Owner's Manual on CD-ROM
Quick Start Guide
Safety Instructions
Warranty Information