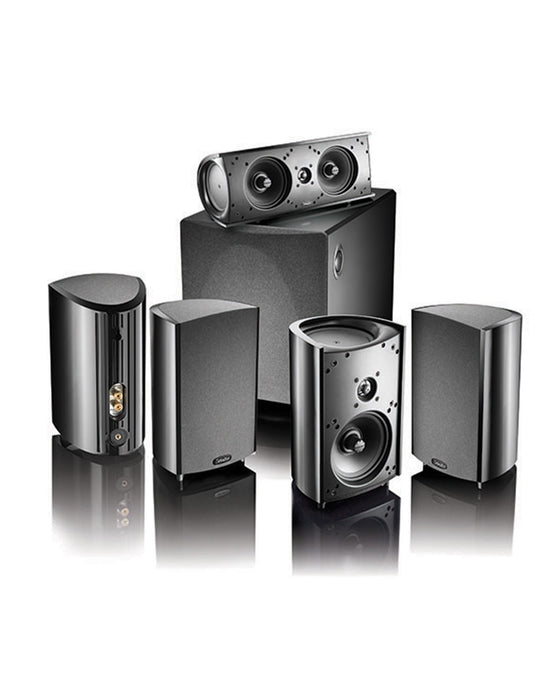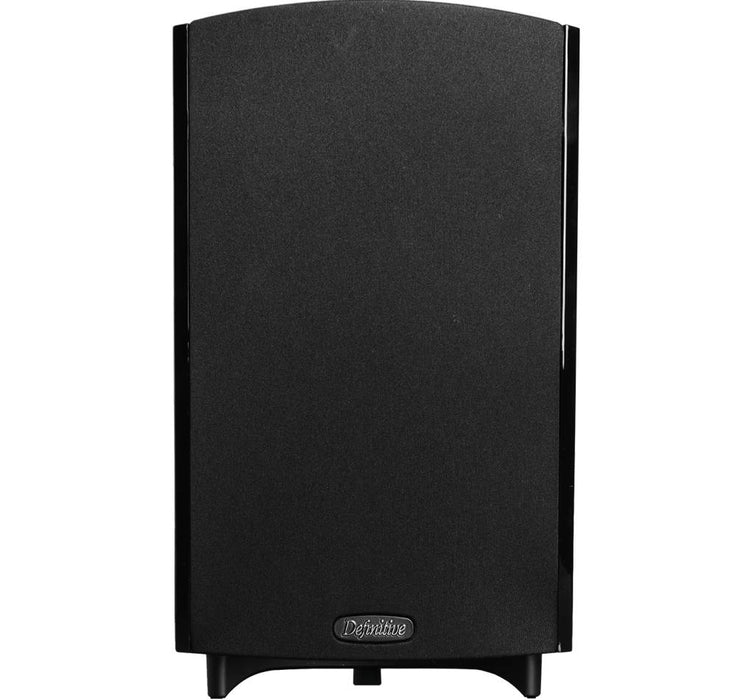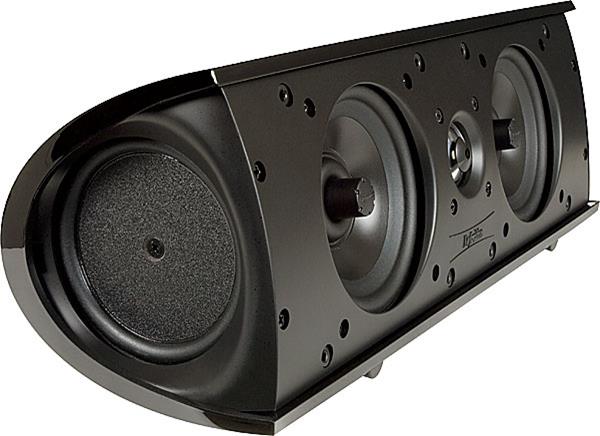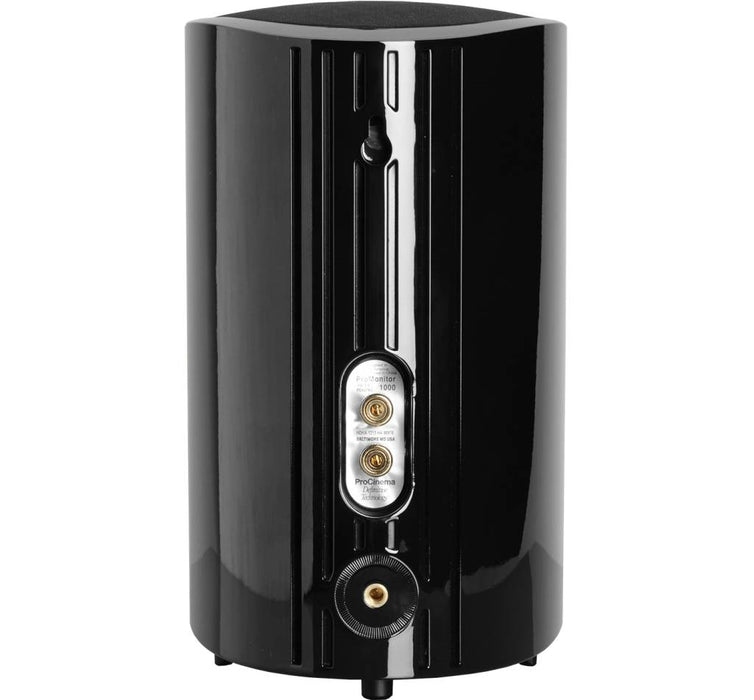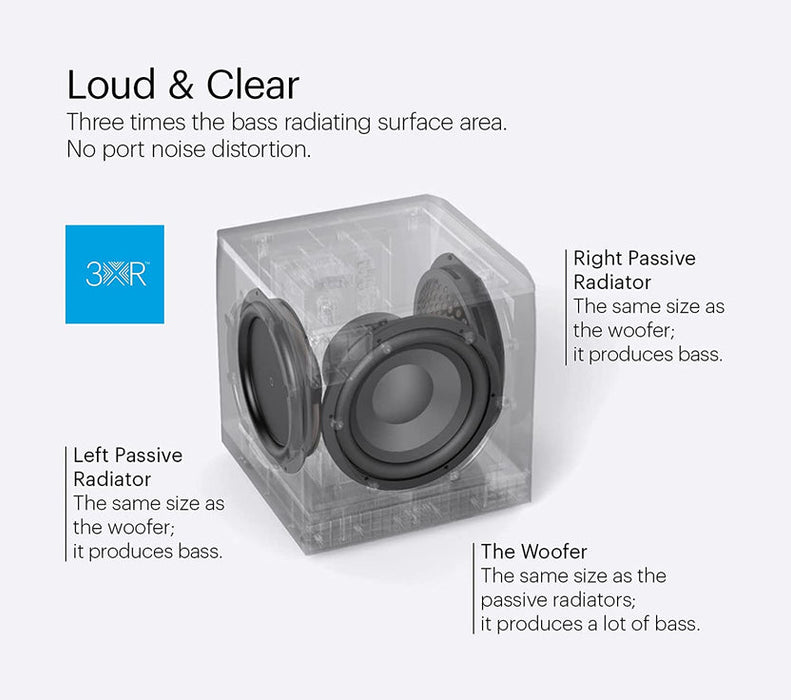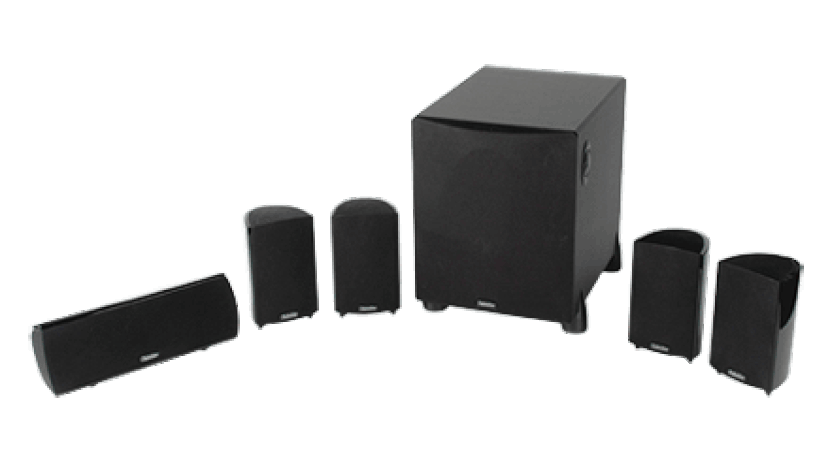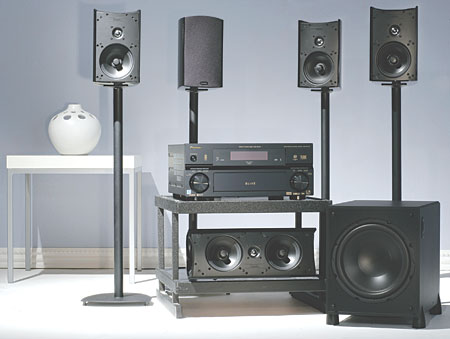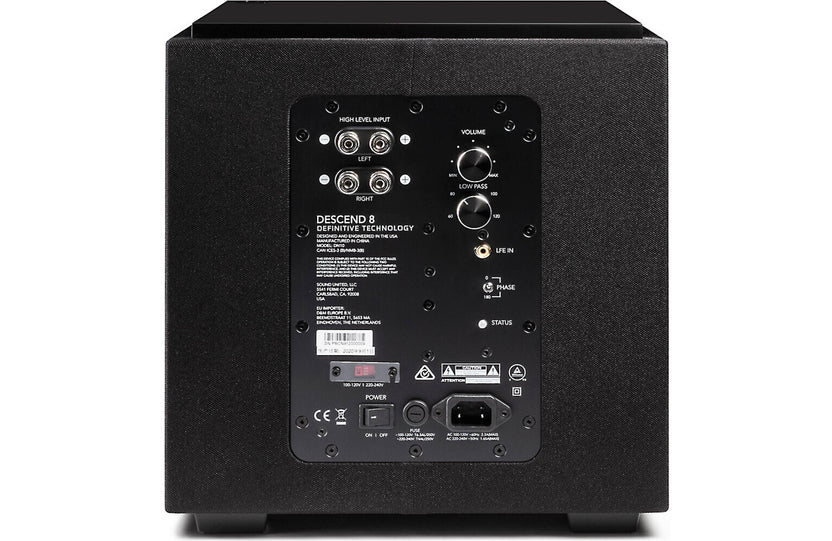 Definitive Technology ProCinema 1000 Satellite / OnWall Speakers With Descend DN8 Subwoofer - Dolby 5.1 Speaker Package # SP013

Definitive Technology....
EXCITE YOUR SENSES WITH INVISIBLE SOUND
Experience sensational sonic performance that seemingly disappears into walls and ceilings.
Every Piece Chosen for a Purpose
ProCinema Series speakers were developed from the ground up with the highest quality materials. Clear, natural sound springs from high-definition drivers, as acoustically optimized tweeters, reveal the most delicate of details.

Each component is specifically selected to maximize performance.
Surround Sound to Believe In

Envelop your home in rich, high-performance sound from built-in speakers that won't encroach on your living space.

Stereo and surround loudspeakers to create a complete stealth home theatre experience.
Product Highlight
Includes 4 satellite speakers, 1 center channel speaker, and 1 subwoofer
System frequency response 18-30,000 Hz
Gloss black finish on speakers and matte black finish on subwoofer
Warranty: 3 years
ProMonitor 1000 Satellite Speakers:
Sensitivity 91 dB
8-ohm impedance
Handles up to 200 watts
One 1" pure aluminum dome tweeter
One 5-1/4" BDSS bass/midrange driver pressure-coupled to one 5-1/4" bass radiator
5-Way binding posts
Keyhole slots and integrated tripod base
6-1/4"W x 10-13/16"H x 6-1/2"D
ProCenter 1000 Center Channel Speaker:
Sensitivity 90 dB
8-ohm impedance
Handles up to 200 watts
One 1" pure aluminium dome tweeter
Two 4-1/2" BDSS bass/midrange drivers pressure-coupled to two 4-1/2" bass radiators
One Pair Of 5-Way Binding Posts
Leveler foot included
Video-shielded for safe placement near any TV
14-5/8" W x 4-7/8"H x 5"D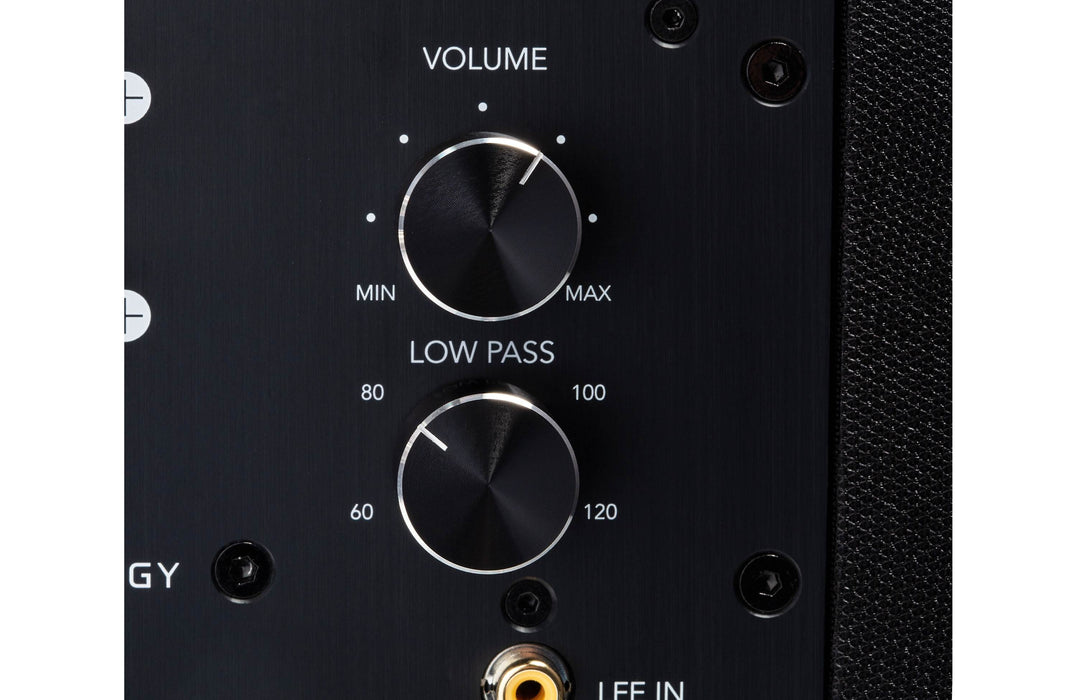 The most musically advanced compact subwoofer

DESCEND | DN8
Subwoofer for Both Music and Home Theater
The Definitive Technology Descend DN8 is an advanced, compact subwoofer designed in California for both music and home theater. Powered by a 500W peak Class D amplifier and an 8" driver that's pressure-coupled with two 8" Ultra Low Bass Radiators, it delivers powerful bass with amazing speed, musicality, and control.
SERIES FEATURES
Deep Transcending Bass for Home Theater and Music
Powered by a 500W Class D amplifier, the DN8 features a new 8" driver, pressure-coupled to two 8" ultra-low Bass Radiators that deliver powerful bass with amazing speed, musicality, and control while playing as low as 34Hz. Feel and hear every detail as you rediscover your favourite movies and music.
Dual 8" Bass Radiators
The DN8 is outfitted with dual 8" Bass Radiators that are pressure-coupled to the 8" driver. The custom Bass Radiators enable the DN8 to play louder and lower with less distortion than traditionally ported subwoofers.
Universal Compatibility
The DN8 is the perfect complement to any home theatre system, you can easily connect via LFE or stereo line-level RCA inputs (cables not included).
Modern, Minimalist Design
The non-resonant cabinet is beautifully designed and available in two modern, acoustically transparent colours: Midnight Black and Glacier White.
Top of the Line Class D Digital Amplifier
Equipped with a 500W peak Class D digital amplifier, the Descend DN8 has enough power and efficiency to play as low as 34Hz.
Complete Control
Built-in controls for variable volume, low pass filter and phase (0/180°) for optimum bass levels. Set power toggle to Auto on/off or DC control for fast and easy on/off power switching in the sub and other home theater equipment—all easily accessible on the back panel.
Limited Warranty, Built to Last
Designed in California, engineered in Baltimore and manufactured under the strictest quality controls, Definitive Technology speakers and subwoofers are built to sound as good as they look. All Definitive Technology products come
What Is In The Box:
Includes 4 Satellite Speakers, 1 Center Channel Speaker, And 1 Subwoofer
All Speakers & Subwoofer with Acoustic Grade Removable Cloth Grilles
Ac Power Cord
Large Plastic Insert
Small Plastic Insert
Owner's Manual
Online Product Registration Card
Note: Accessories/Mounts/Stands are not part of this offer.