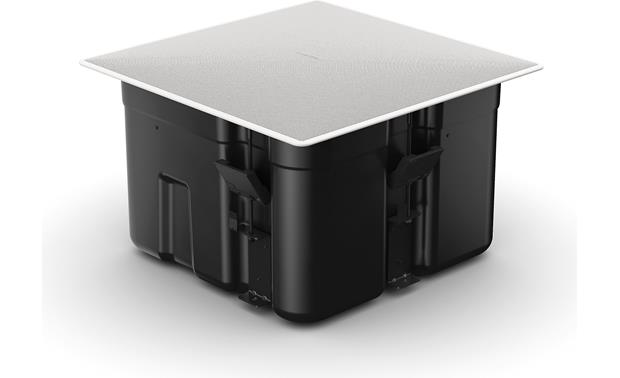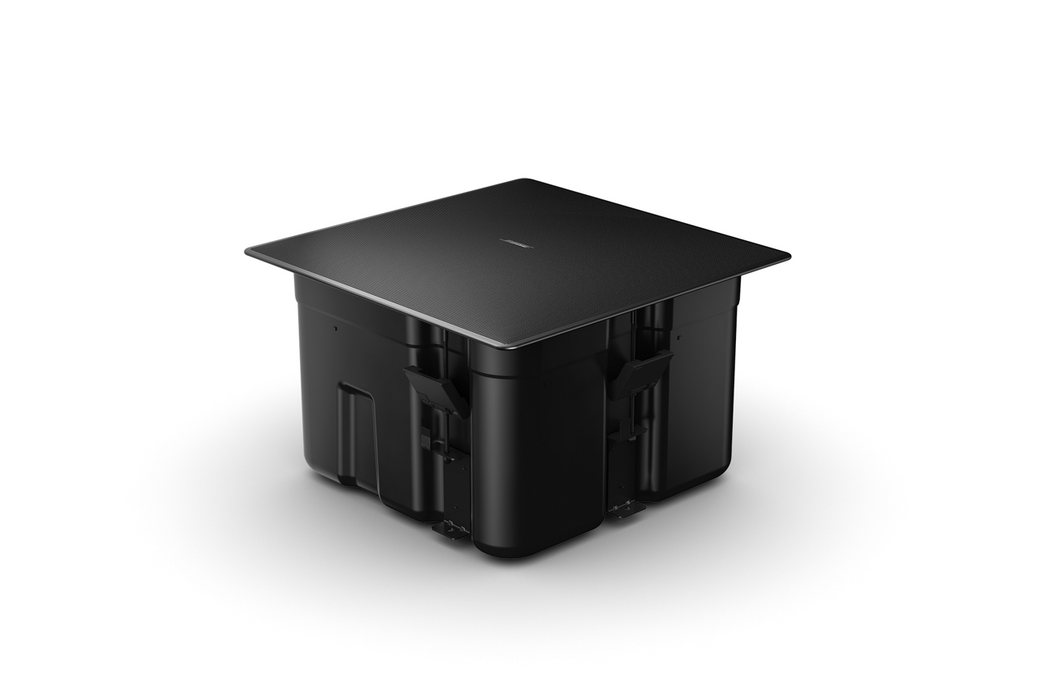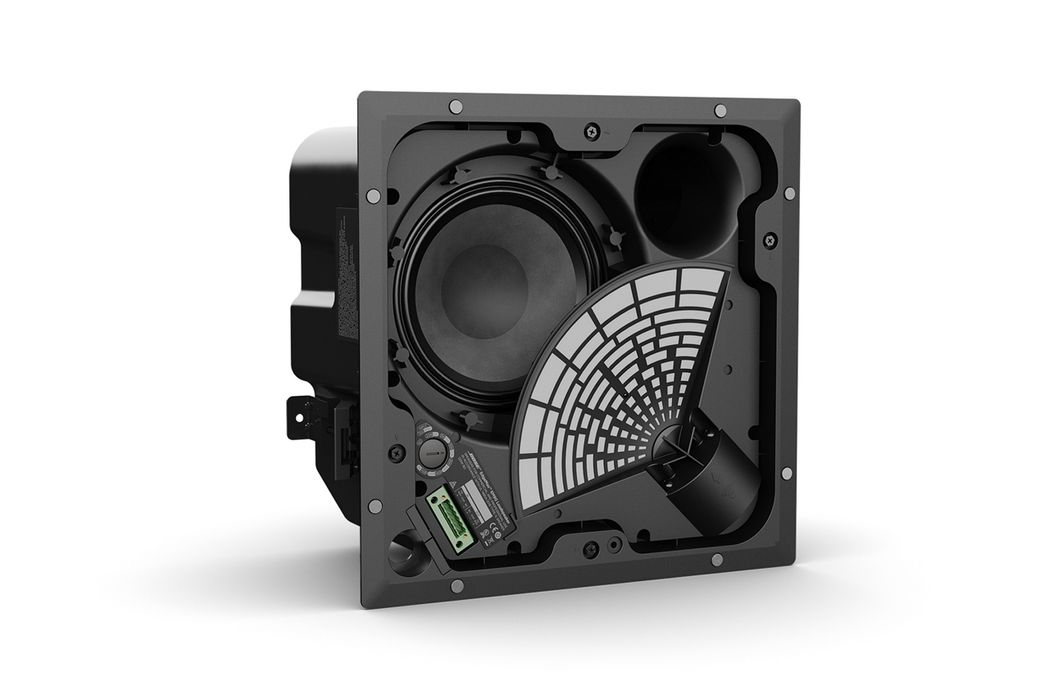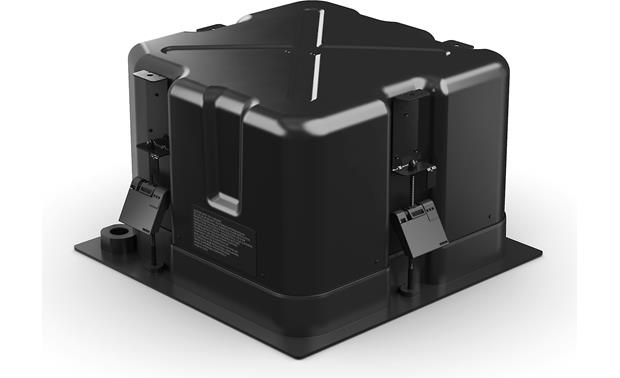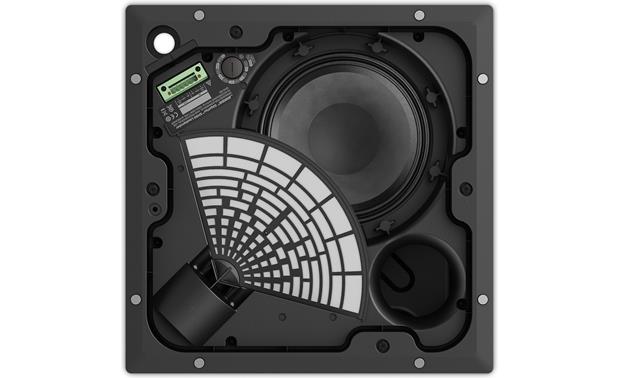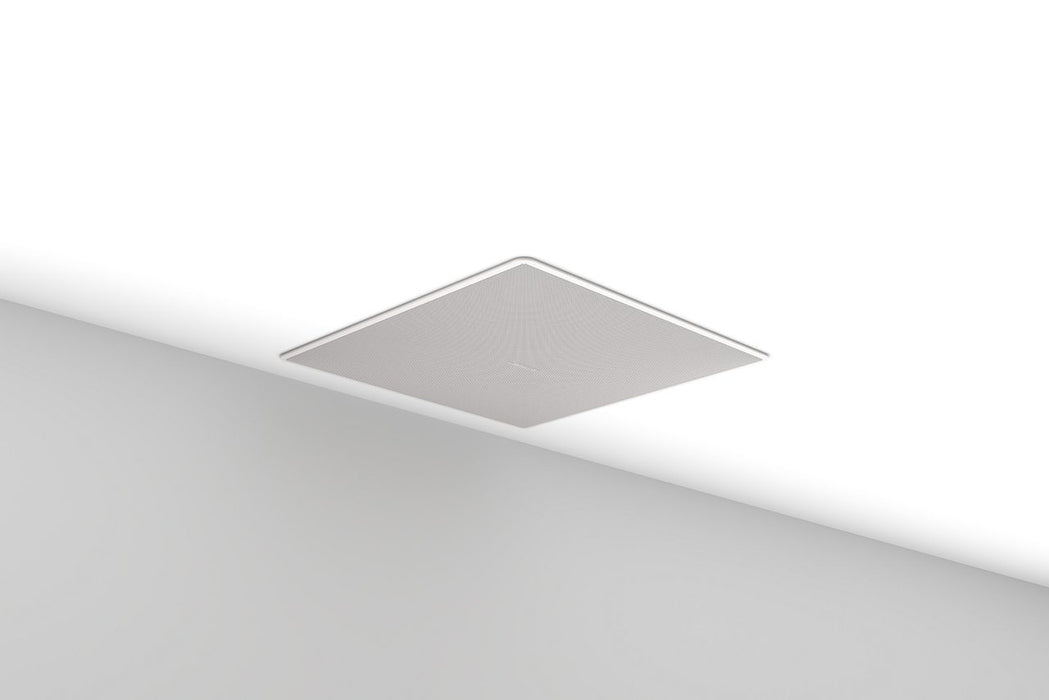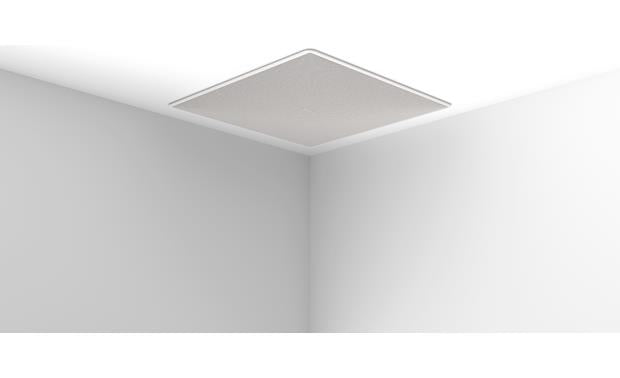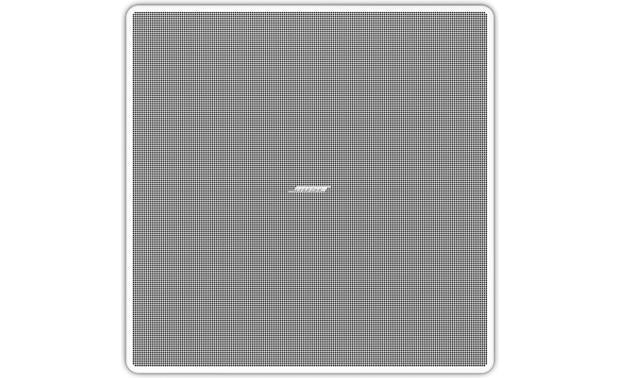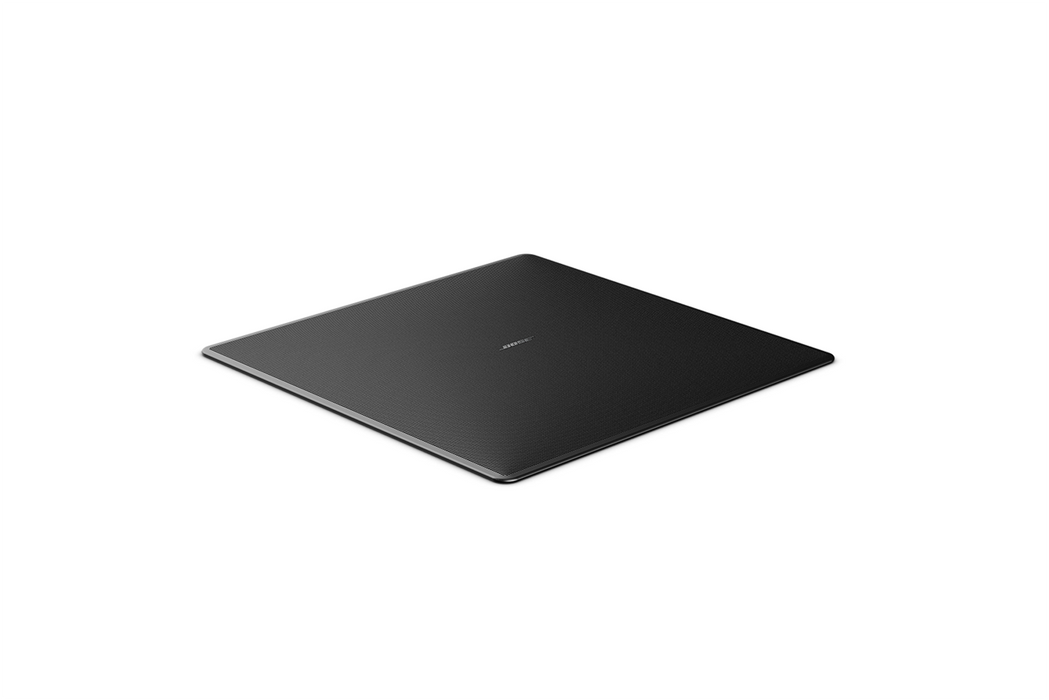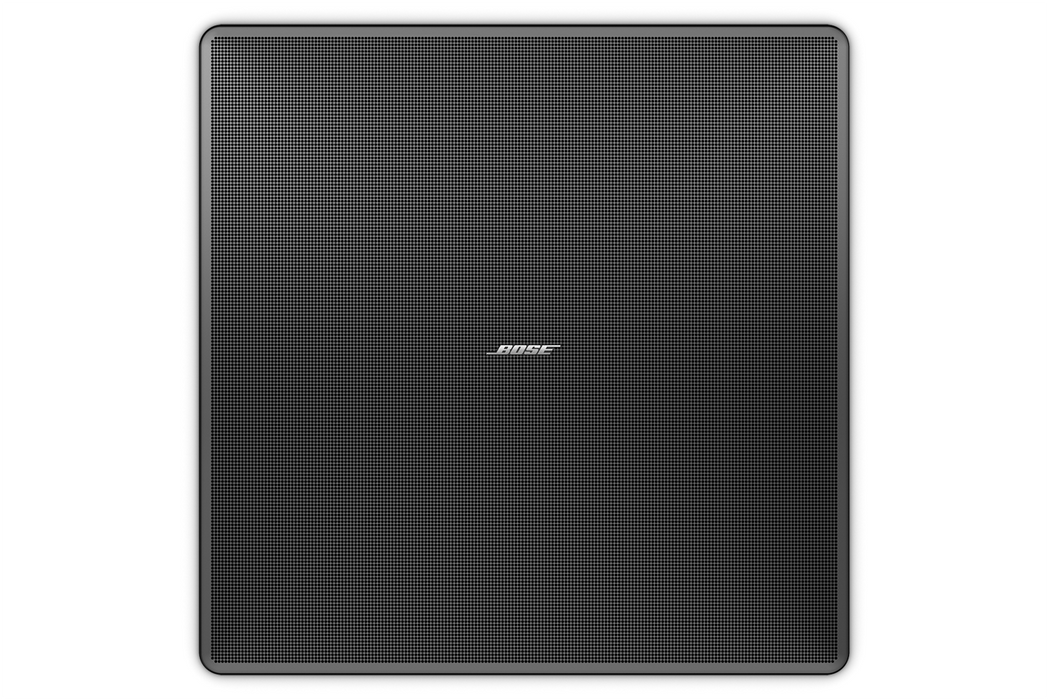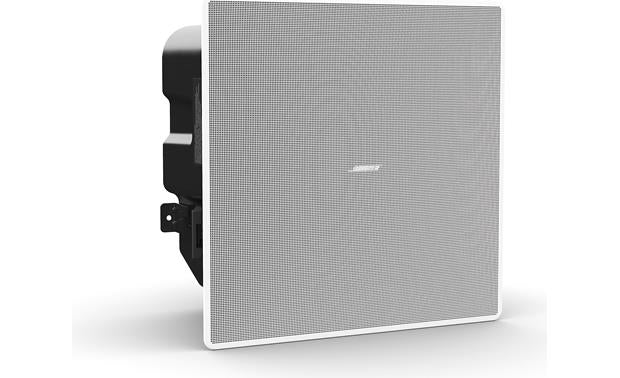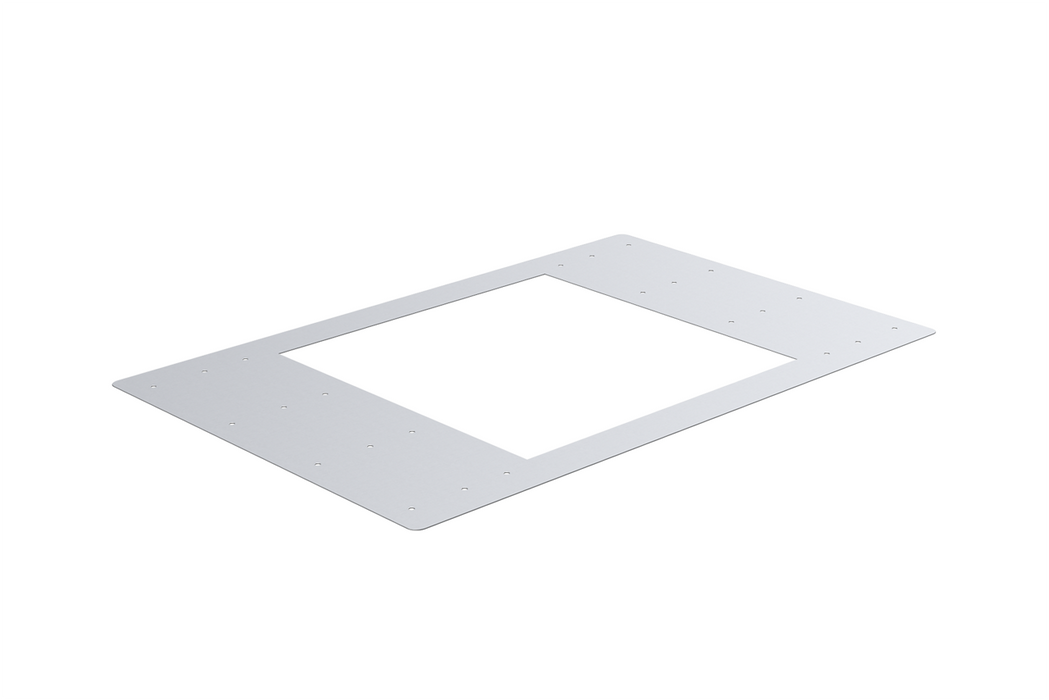 Bose EdgeMax EM90 - 8" In-Ceiling Directional Speaker - Each
OUR INNOVATIONS. YOUR EMOTIONS

About the Bose Edgemax EM90
Bose Professional EdgeMax in-ceiling premium loudspeakers feature proprietary Bose PhaseGuide technology with high-frequency compression drivers to create a new category that combines the room-filling coverage patterns typical of larger surface-mount speakers with the architect-preferred aesthetics of in-ceiling models. Designed to mount near wall-ceiling boundaries, EdgeMax loudspeakers provide improved audio quality and coverage, while reducing the number of required units, compared to conventional dome-tweeter ceiling speakers.
Specialized speaker for mounting in corners
Bose® EdgeMax™ speakers are specially designed to go in high corners. The EM90's proprietary PhaseGuide® technology creates an asymmetrical vertical pattern, along with a 90-degree horizontal dispersion that's ideal for tricky wall/ceiling boundary areas. The speaker features a robust 8" woofer with a high-frequency compression driver that work together to fill a room with clear sound.
The speaker comes with a white grille, but Bose offers an optional black grille if that suits your decor better.
Illustration of Bose EdgeMax EM90 & EdgeMax EM180
Applications

Retail stores

Restaurants and bars

Concourse

Transportation facilities

Resorts and hospitality venues

Houses of worship

Conferencing

Home / Personal Cinema

Part of A Customizable Bose Sound Solution

The Bose Professional family of products offers speakers, amplifiers, processors, and accessories that are designed to work together.
The Lineup Includes:
A wide array of FreeSpace® speakers, subwoofers, and zone amplifiers
EdgeMax™ in-ceiling speakers for corners and close walls
rugged PowerShare amplifiers
clear, reliable Panaray® full-range driver arrays
versatile ControlSpace® signal processors
robust MB subwoofers
Warranty: 5 Year 
Product Highlights:
In-ceiling speaker designed for mounting in a high corner
8" woofer with high-frequency compression driver
Proprietary PhaseGuide® technology creates a diagonal 90° sound dispersal pattern
Transformer tap for use with distributed audio systems

70-volt taps at 2.5, 5, 10, 20, 40 and 80 watts
100-volt taps at 5, 10, 20, 40, and, 80 watts

8-ohm bypass for use with standard home stereo equipment
Frequency response: 50-18,000 Hz (± 3dB)
Sensitivity: 96dB
Cutout: 13-5/8" square
15-7/16"W x 15-7/16"H x 9-13/16"D
Grill Color Options : White / Black
Warranty: 5 years 
What's in the Box:
Bose EdgeMax EM90 Owner's Manual
One in-ceiling loudspeaker
Tile bridge mounting-frame (square frame
Four 11" extension arms
Two 4" right-angle support arms)
6-Pin Euroblock (Phoenix) connector (installed on speaker)
Grill
Nine 3/8" Phillips head screws
2 Cardboard templates
Installation instructions
Downloads

Sales Tools