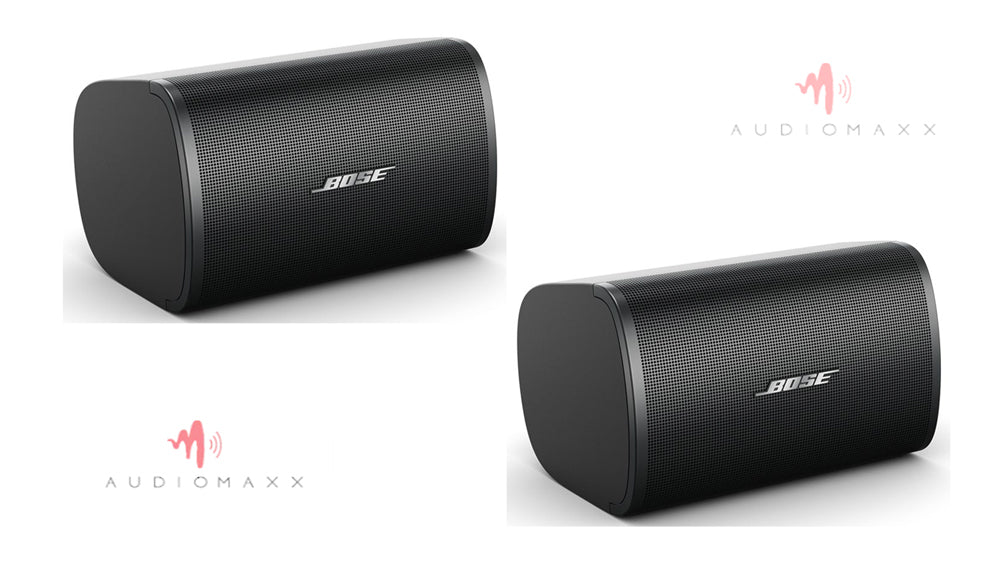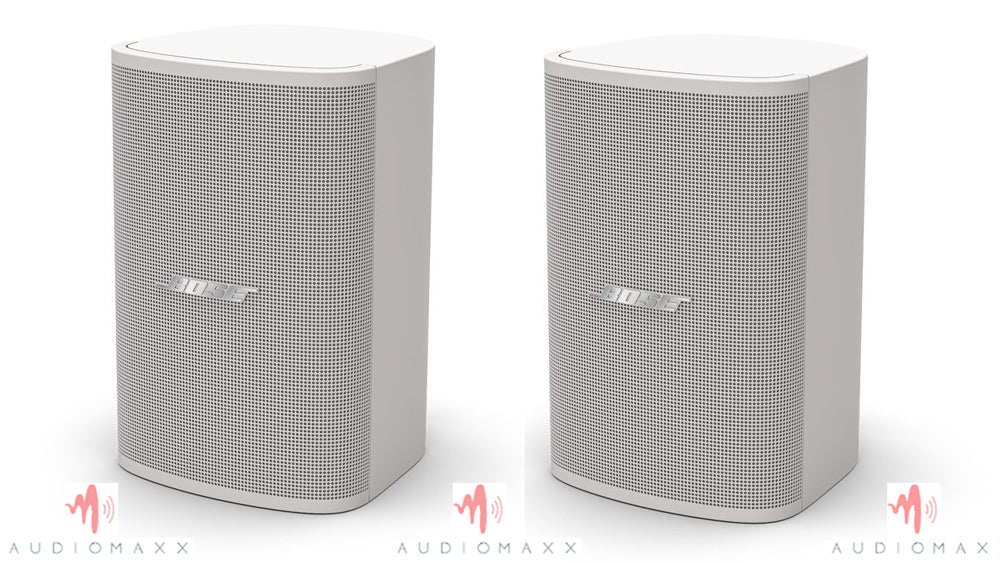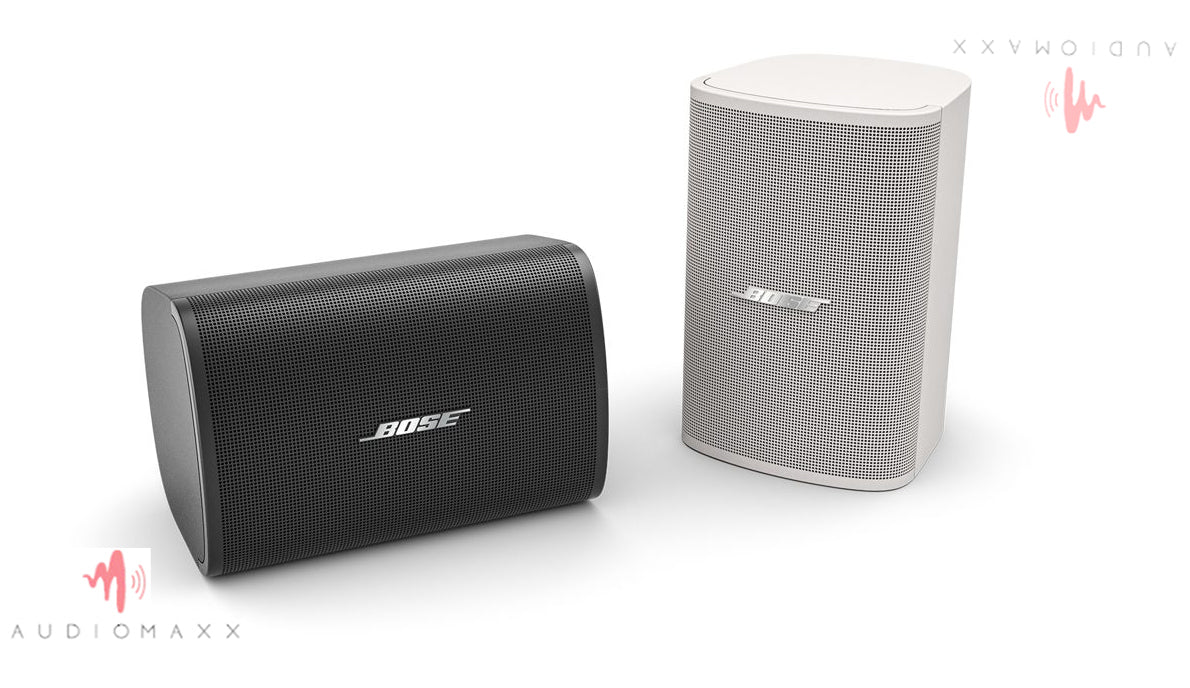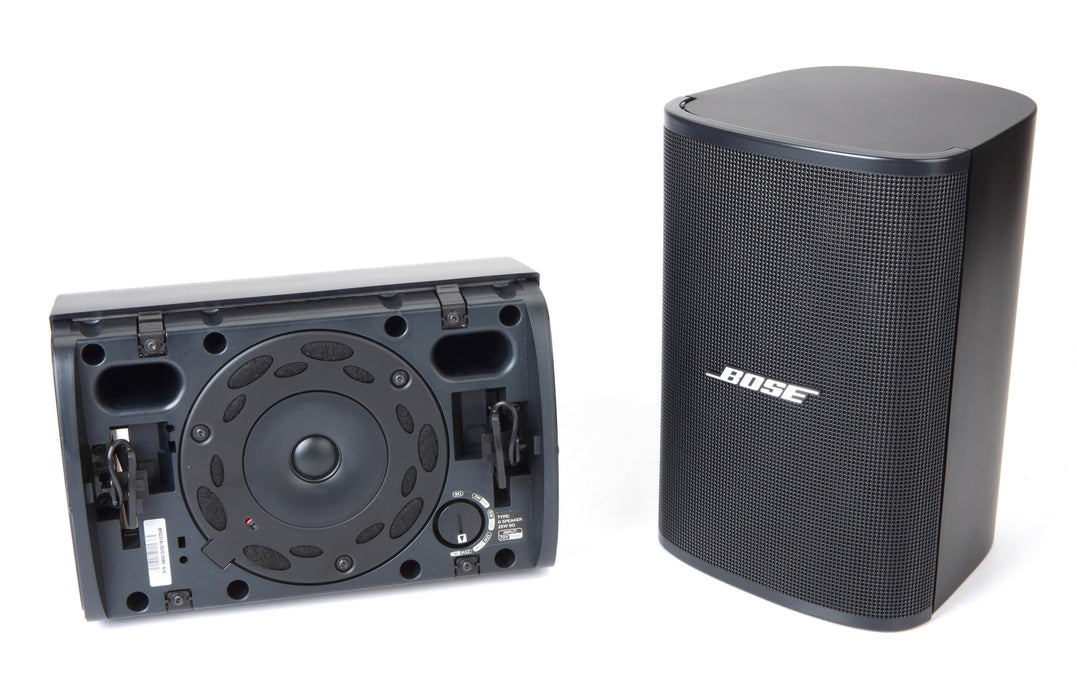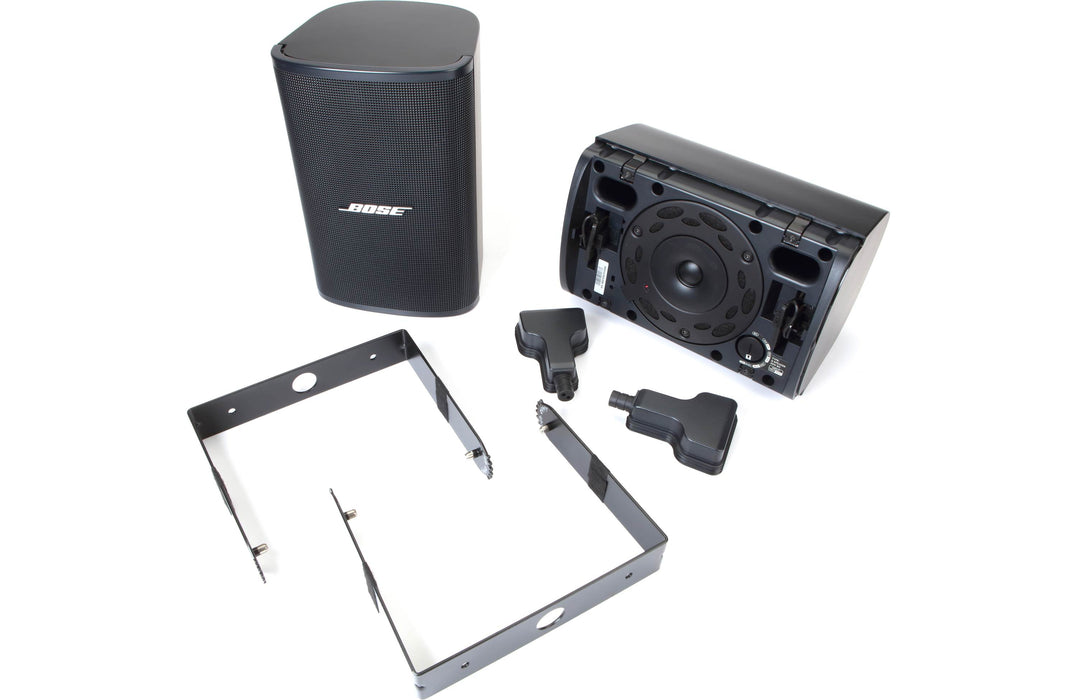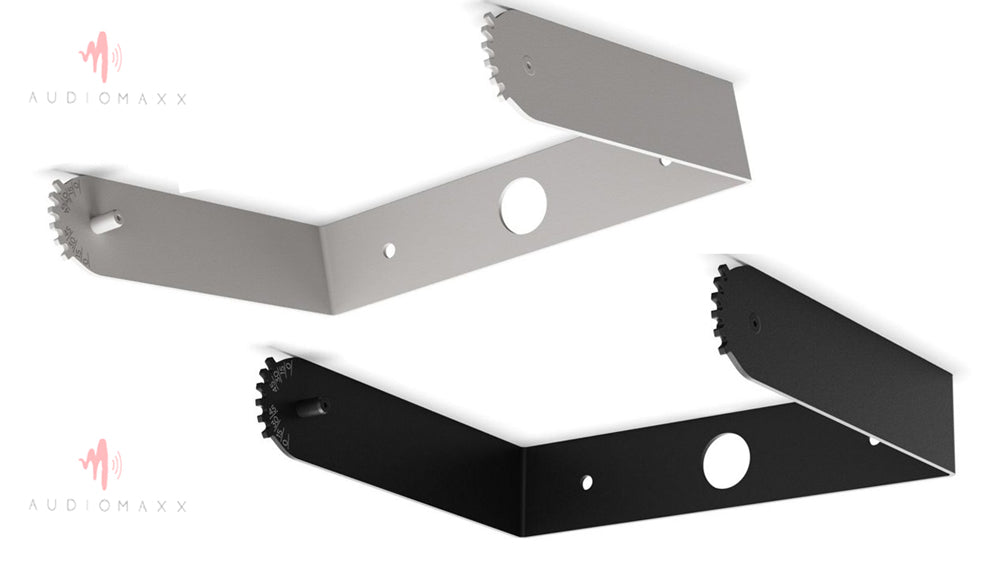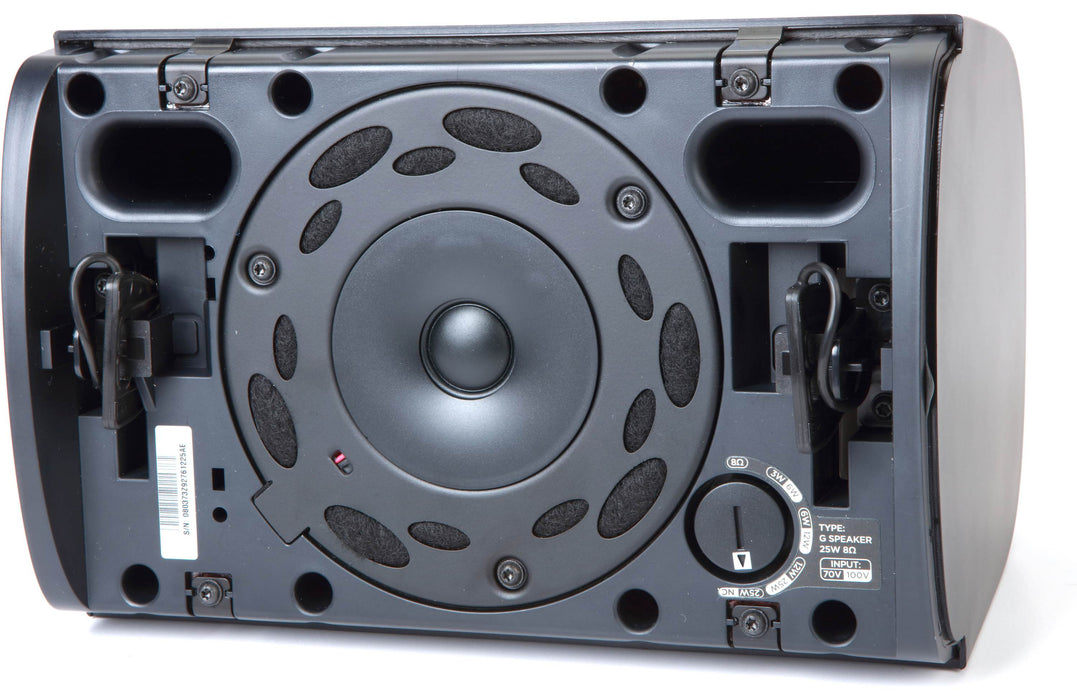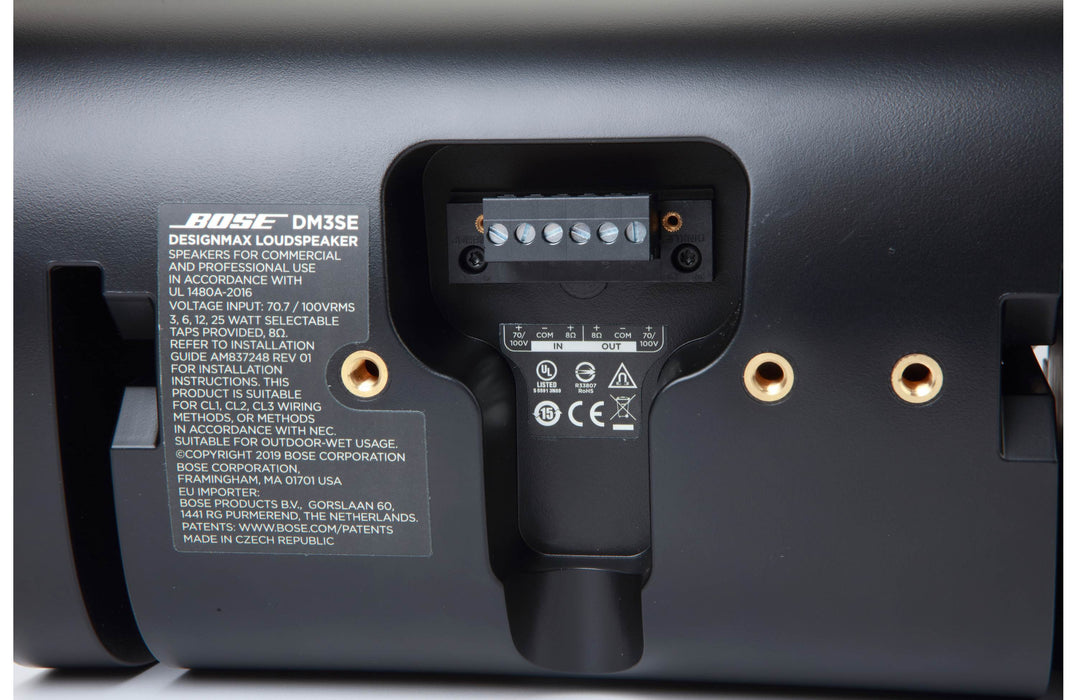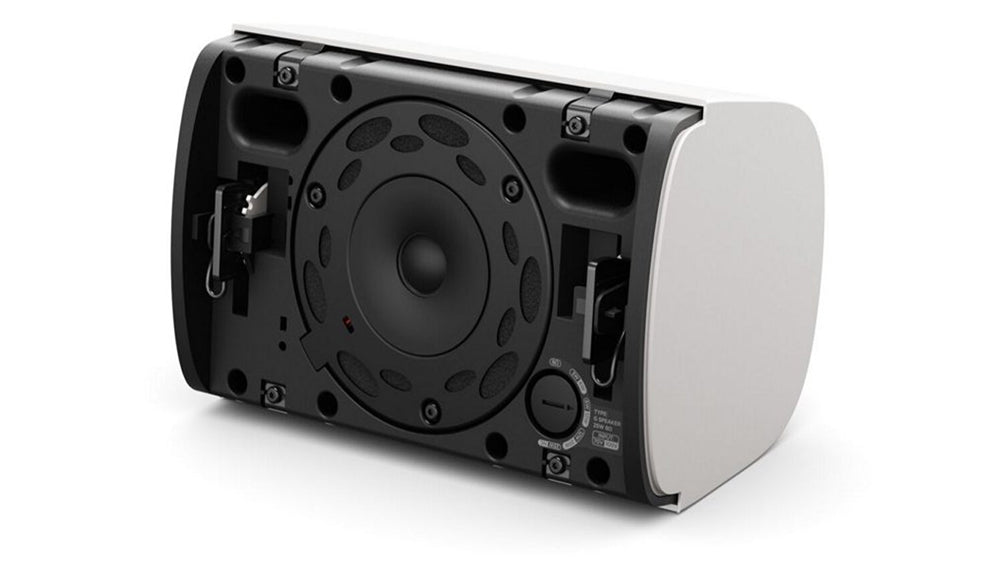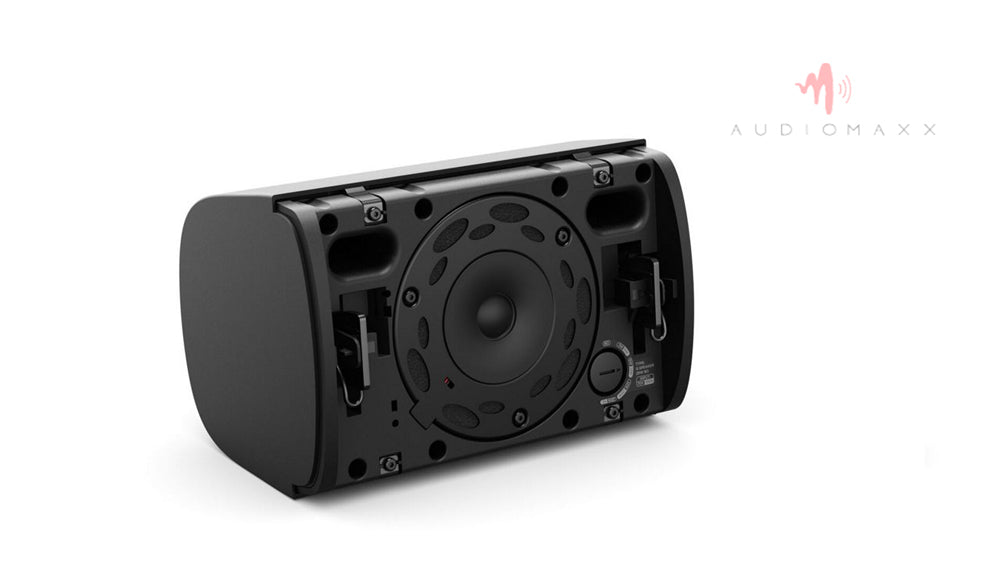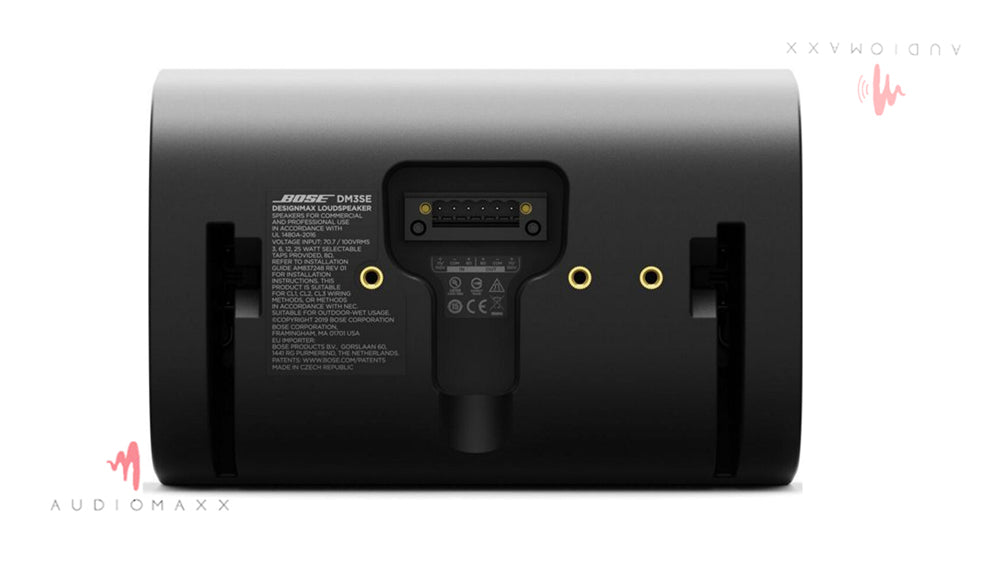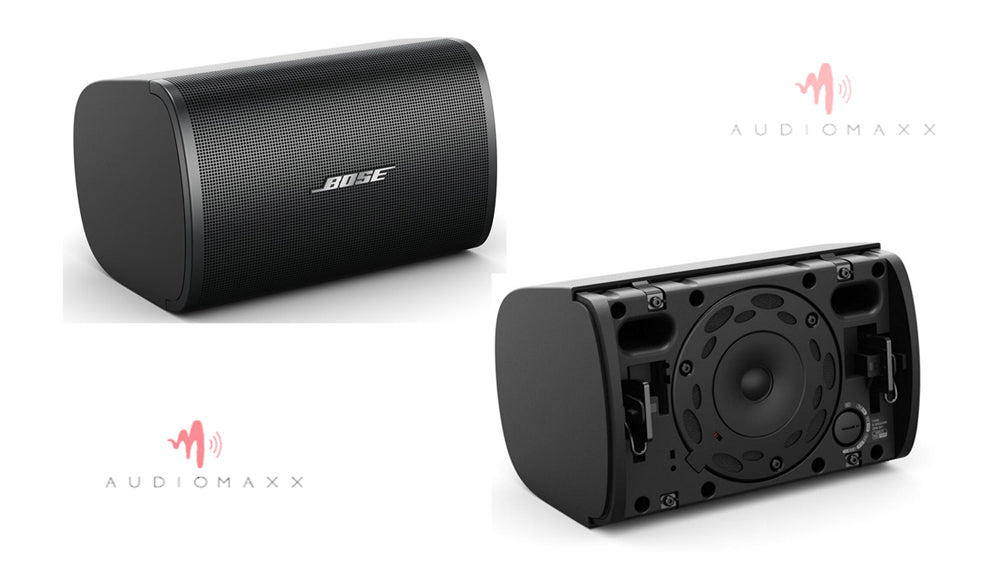 Bose DesignMax DM3SE Surface Mount Satellite Speakers (PAIR) 120w Each With Mounting Brackets
Warranty: 5 Years
Pair Of Bose Sattelite Speakers Color Available: Black OR White
Product highlights:

Pair of surface mount speakers
3-1/2" weather-treated woofer with coaxially mounted 3/4" neodymium dome tweeter
Dispersion alignment system technology aligns high-, mid-, and low-frequencies for even distribution throughout the listening area
Voiced for tonal consistency with other Bose® DesignMax components
140° x 140° dispersion pattern
8-ohm bypass for use with standard home theater systems
Multi-tap transformer:
70-volt taps at 3, 6, 12 and 25 watts
100-volt taps at 6, 12 and 25 watts
Frequency response: 85-20,000 Hz (±3dB)
Sensitivity: 84 dB
Quick Hold mounting system included
Dimension (Inch) : 9-1/8"W x 6-1/8"H x 6-1/8"D (each)
Warranty: 5 years
Low-profile and weather-resistant
Bose DesignMax DM3SE surface-mount speakers are compact and can be installed inside or outside of your commercial establishment. Each features a 3-1/2" woofer and a 3/4" neodymium tweeter for solid background music and clearly audible announcements.

Designed for performance
The new DesignMax Series offers some helpful perks when it comes to audio performance. Dispersion Alignment System technology ensures optimum blending of high, mid, and low frequencies throughout the speaker's listening area. And custom Bose-designed drivers deliver flat frequency response without the need for additional DSP or EQ processing.

More benefits of DesignMax
DesignMax speakers offer fast, safe installation. The QuickHold U-bracket can be pre-installed, then the speaker locks onto the bracket via a pair of easily accessible levers. These speakers also blend into your decor, with minimum-bezel grilles and a removable Bose logo. They can be mounted horizontally or vertically to suit your space.
BoseBose DesignMax DM3SE
With coaxial two-way drivers, the 30-watt DesignMax DM3SE loudspeaker offers clear, intelligible highs and surprising low end for their size — along with premium aesthetics that complement any commercial sound installation. The DM3SE features a two-way 3.5-inch woofer and .75-inch coaxial tweeter mounted within the Dispersion Alignment system, delivering a frequency range of 75 Hz – 20 kHz. The DM3SE is surface-mounted, IP55 outdoor-rated, and locks onto a hidden QuickHold U-bracket for fast, secure installation.
Deliver clear highs and surprising low-end for their size with coaxial two-way drivers — no DSP or EQ required. For even better sound, combine with select Bose DSPs and amplifiers to enable Bose loudspeaker EQ and SmartBass processing, which expands performance and response at any listening level
Ensure a consistent listening experience throughout the room with the Dispersion Alignment system, which matches the coverage of the woofer to the pattern of the tweeter
Blend with any room design with elegant form factors, minimum-bezel grilles available in black or white, and removable logos
Reduce installation time with the patented QuickHold mounting system, which also reduces strain, hassle, and the chance of product damage
Install easily with industry-standard accessories — all models include Euroblock connectors; in-ceiling models include plenum-rated backcans, tile bridges, and front-access audio wiring that makes installation and troubleshooting easier
Indoor / Outdoor
Install DM3SE outside — IP55 rating with a standard aluminum grille for outdoor use
SPECS   
Technical Summary
Frequency Response (+/-3 dB) : 85 - 20,000 Hz
Nominal Coverage (H x V) : 140° conical
Power Handling, Peak: 120 W
Maximum SPL @ 1m : 101 dB
Frequency Range (-10 dB) : 75 - 20,000 Hz
Power Handling, long-term continuous: 30 W
Sensitivity (SPL/1W @ 1 m) : 86 dB
Nominal Impedance: 8 Ω
Mounting Brackets: Included - 2 Pieces

Warranty: 5 Years
What's in the box:

Bose® DesignMax DM3SE owner's manual

2 Surface mount speakers

2 Grilles

2 Mounting brackets

2 Rubber input covers

Installation manual

Parts list
--------------------------------------------------------------------------------
Bose DM3SE - 3-1/2" surface-mount speakers (White)

OR

Bose DM3SE - 3-1/2" surface-mount speakers (Black)