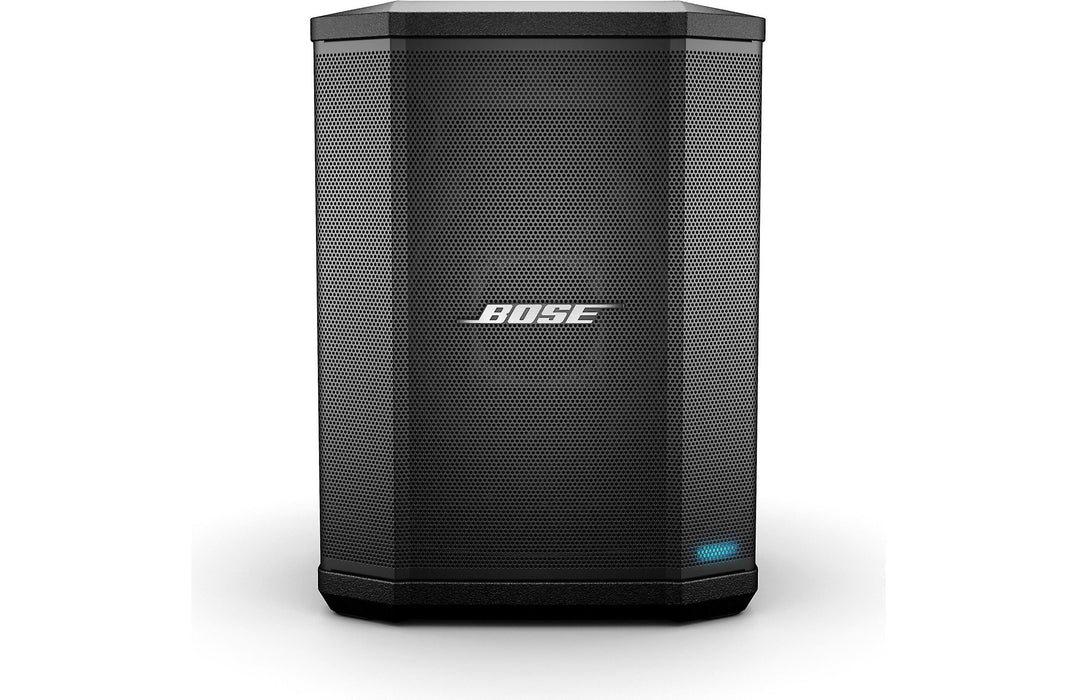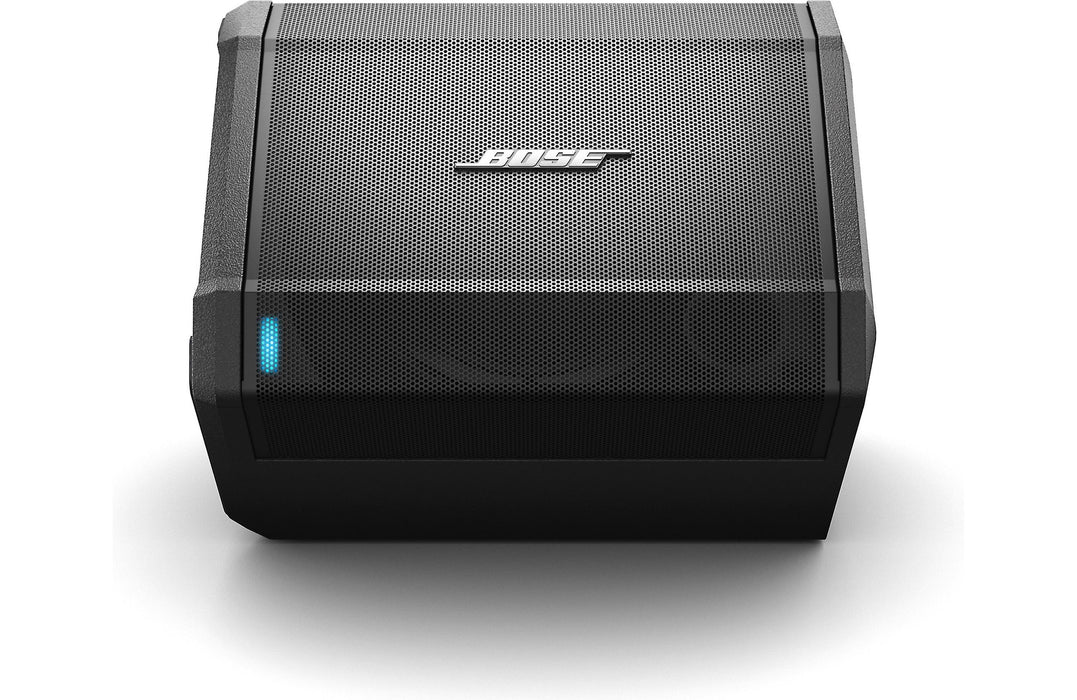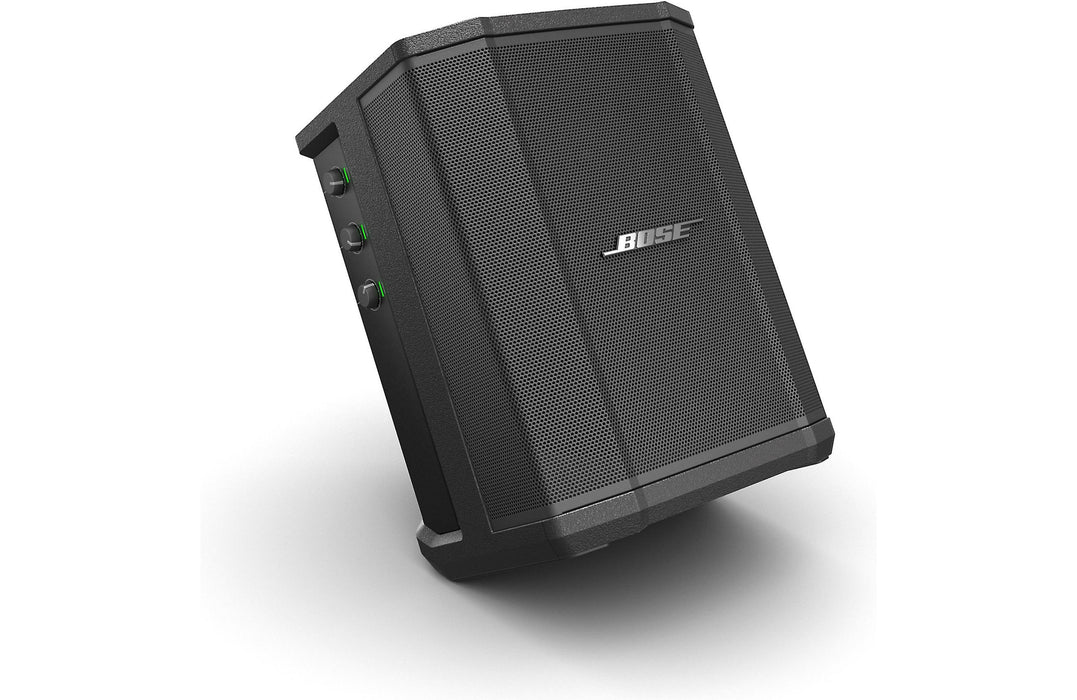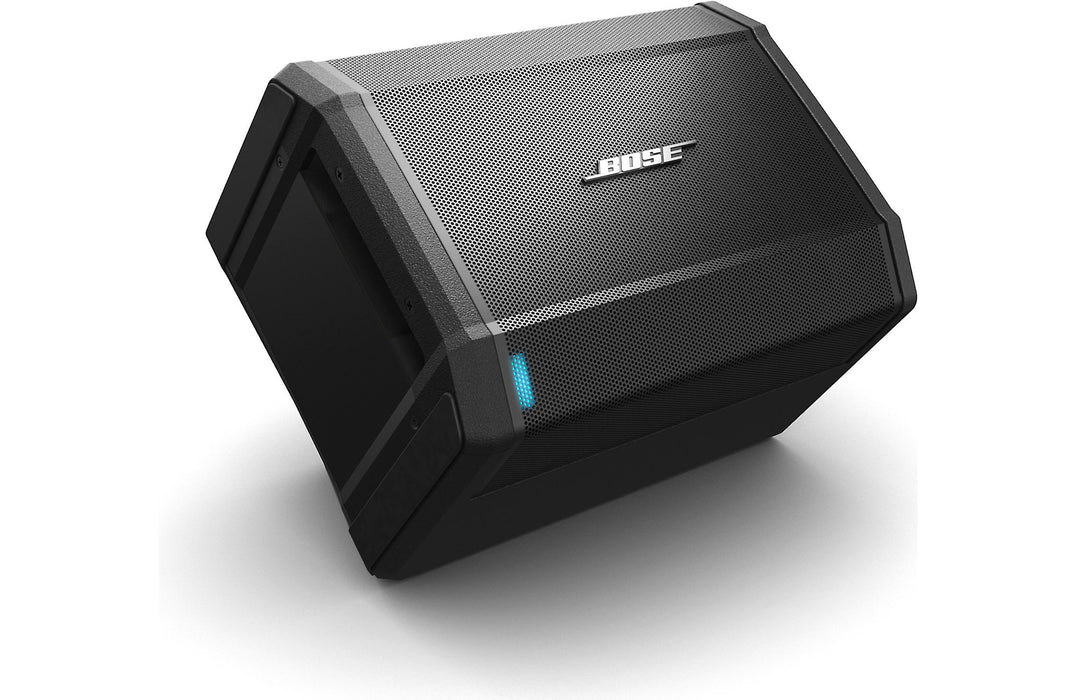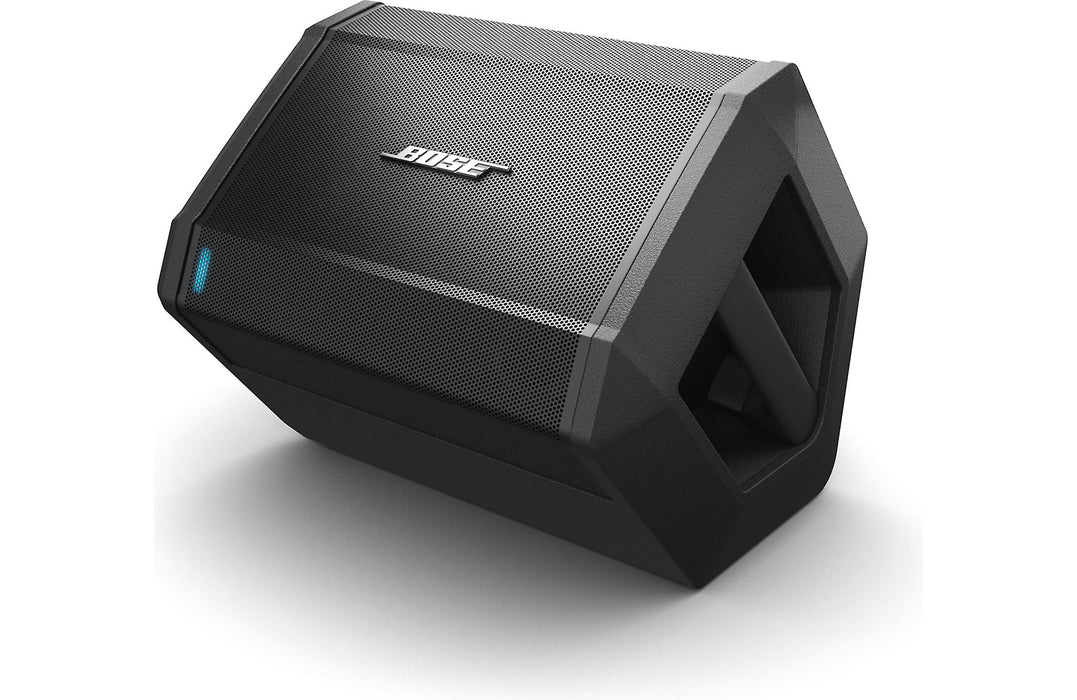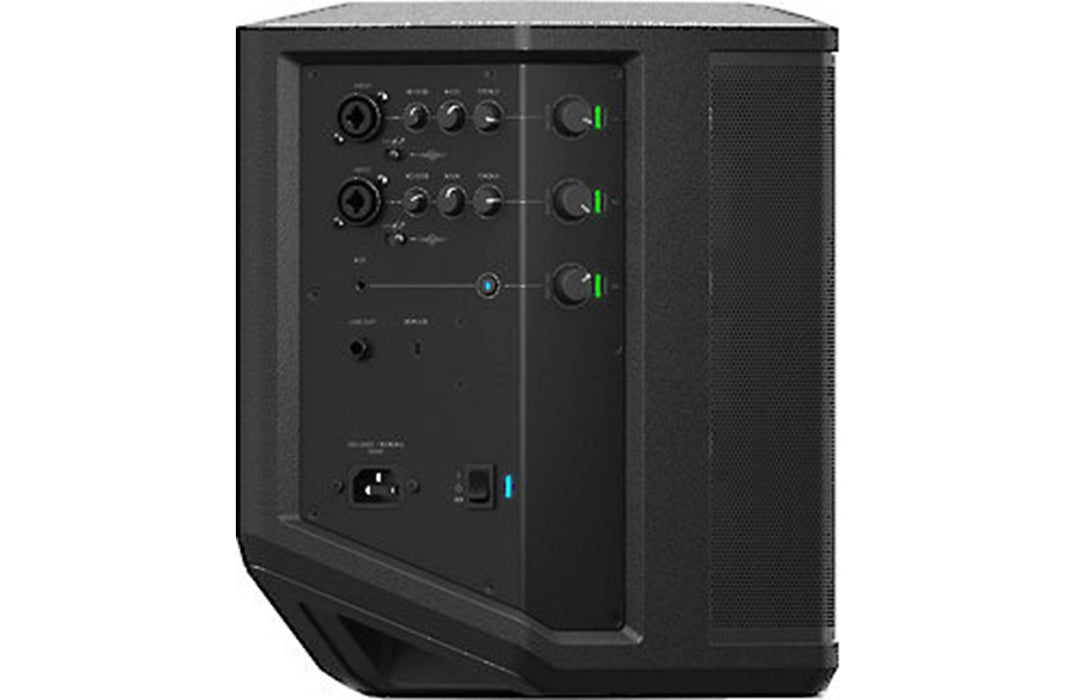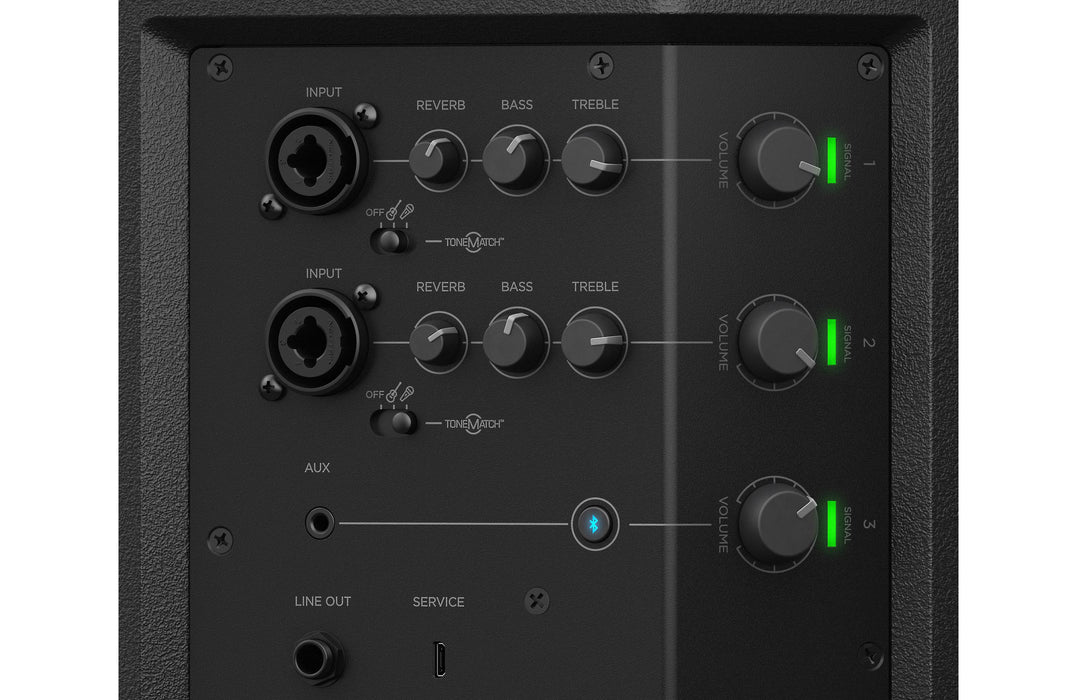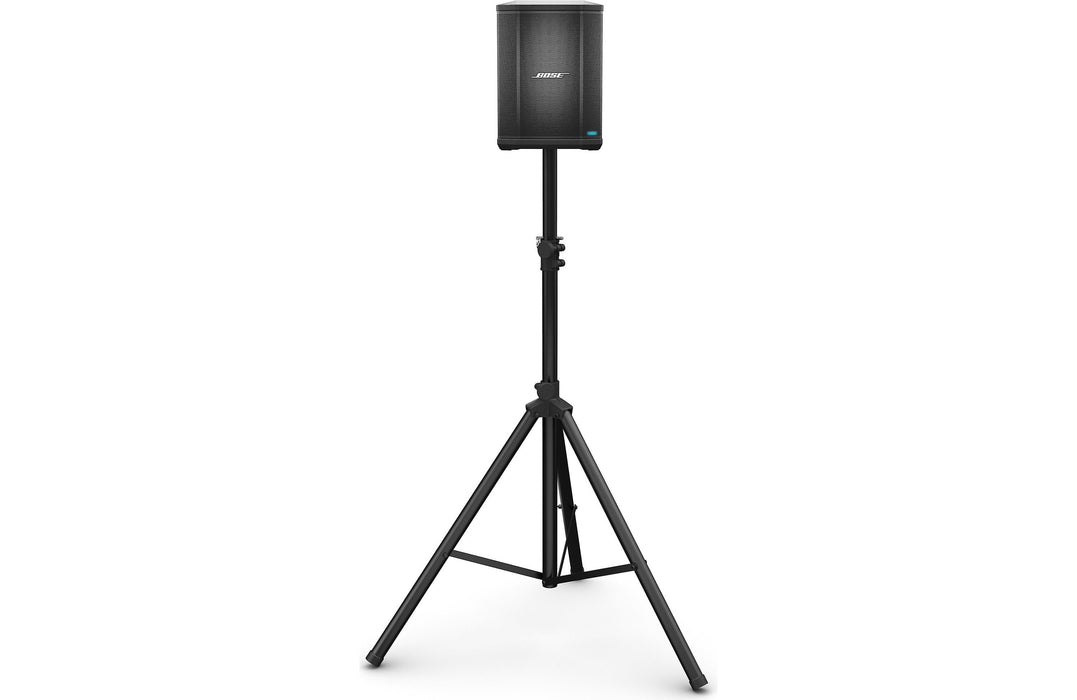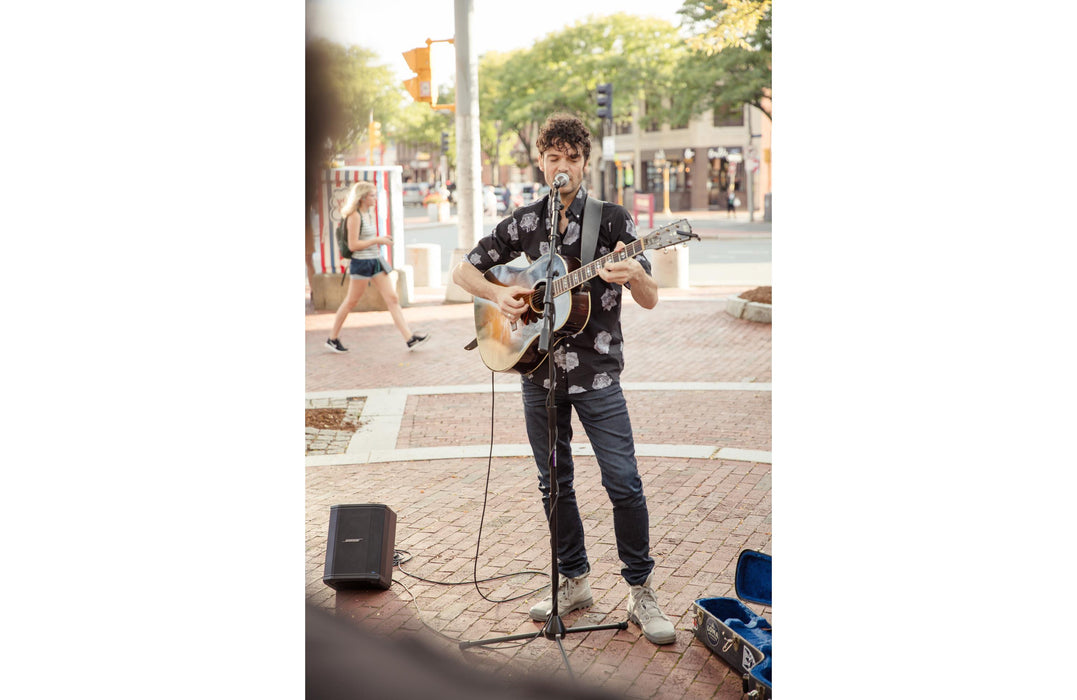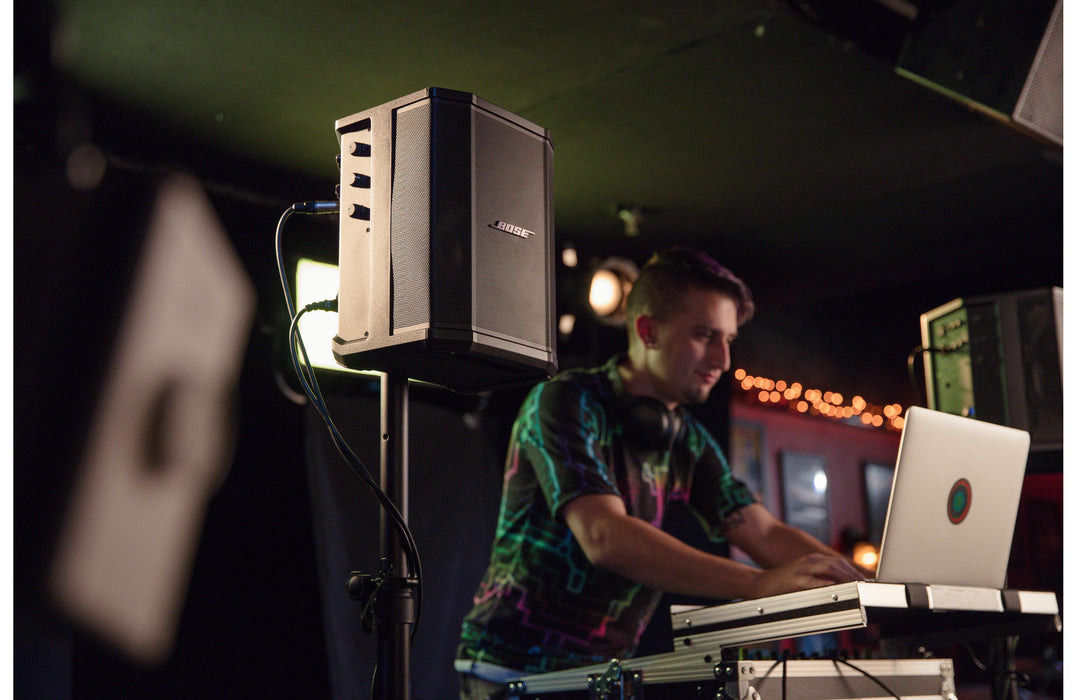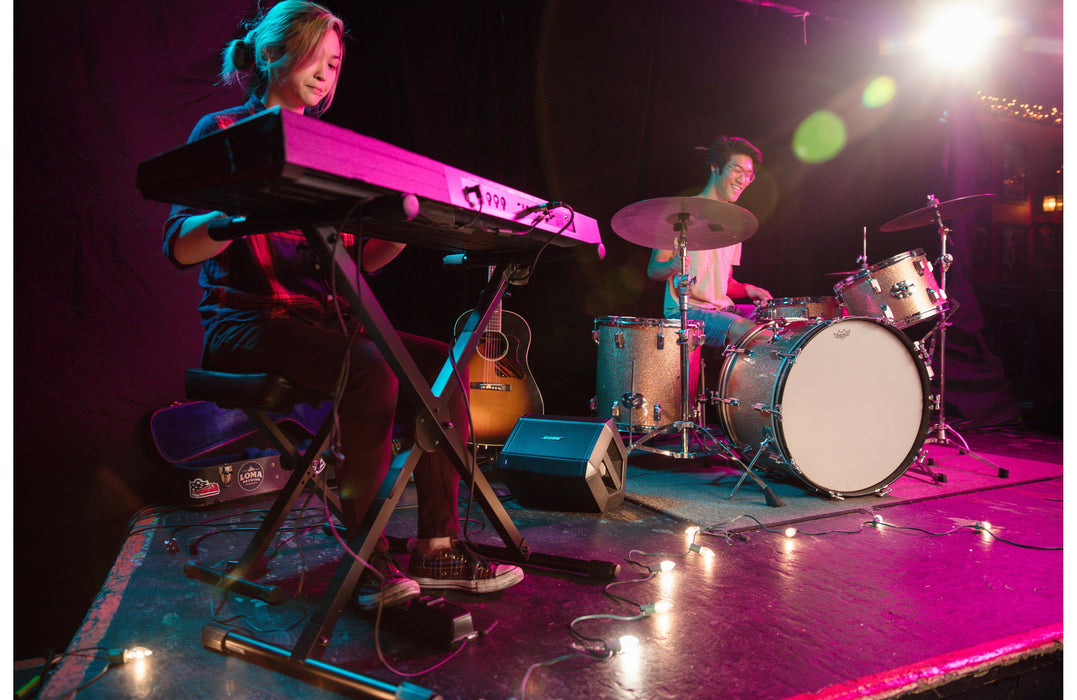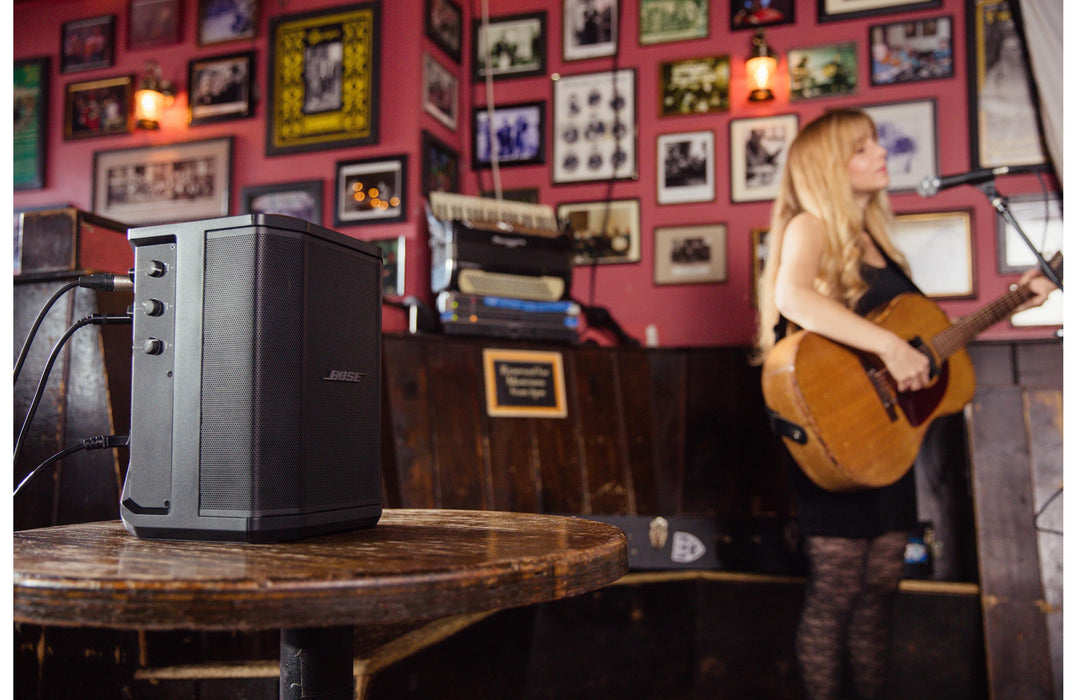 Bose Professional S1 Pro Portable Wireless Speaker System — Includes Rechargeable Battery
The Bose S1Pro multi position PA system has been launched in India by Bose Professional. The latest addition to Bose's portable professional product line has been designed with musicians, DJs, and general PA use in mind
Ready to play
The Bose S1 Pro portable PA system provides a convenient one-speaker solution for a musician playing in a coffeehouse, a DJ in a small club, a business conference room, a classroom, a dance studio, or even busking on a street corner for spare change. Whether you're using the AC power cord or running off the included battery pack, the S1 Pro will deliver the sound you want, wherever you want it.
Portrait or landscape: Auto EQ
The S1 Pro's onboard sensors automatically optimize the sound for different positions — vertical onstage, horizontal as a stage monitor, or on a speaker stand, for example. You can rotate the Bose logo to match the orientation you're using, so it'll always look cool. Weighing just 15 pounds, the rugged S1 Pro transports easily using its convenient handle, so it's a great multi-purpose PA for the working musician.
Controls and connections
The S1 Pro's 3-channel mixer features tone control, reverb, and ToneMatch® processing that optimizes the signal for microphones and guitars. You'll find an aux input for plugging in an audio device, or you can stream music wirelessly from your Bluetooth® device to the S1 Pro, for a really convenient way to connect and play music. A line output lets you hook up a second Pro S1 (or another powered speaker) for louder occasions.
Product highlights:
Compact portable pa system
Rechargeable lithium-ion battery pack included
Built-in power amplifier, high- and low-frequency drivers, 3-channel mixer
Inputs 1 and 2 : mic/line including volume, tone, reverb, tonematch processing
Tonematch optimizes input to source: vocal, guitar, off (line level)
Input 3: stereo line (3.5mm), bluetooth
Line output for connecting another powered speaker
Auto eq optimizes signal for 4 different applications:
Elevated surface — like a table
Tilt-back — on floor aimed at an audience
Monitor mode — as a stage wedge, Speaker stand or pole
WARRANTY: 2 YEARS
Other features:
Built-in carrying handle
35mm socket for pole-mounting
Dimensions: 9-1/2" w x 13-1/8" h x 11-1/8" d
Weight: 14.3 lbs. (without battery); 15.5 lbs. (with battery)
Warranty: 2 years
Bose® S1 Pro owner's manual
Powered PA speaker
Rechargeable battery (installed)
76" Power cord (IEC 3-pin)