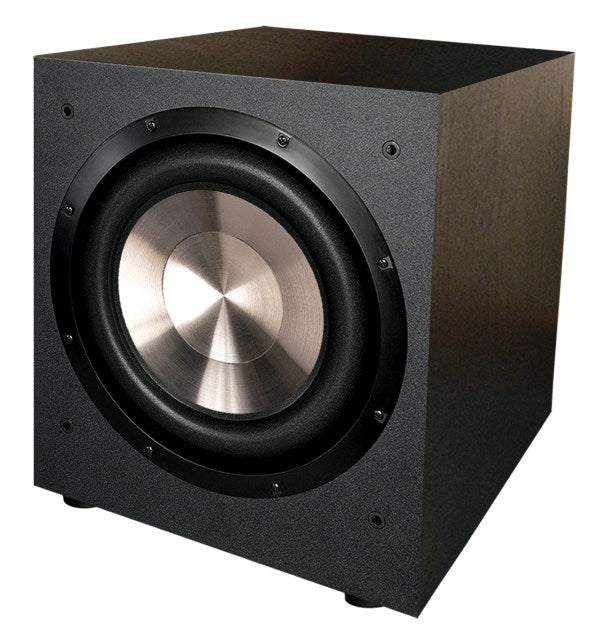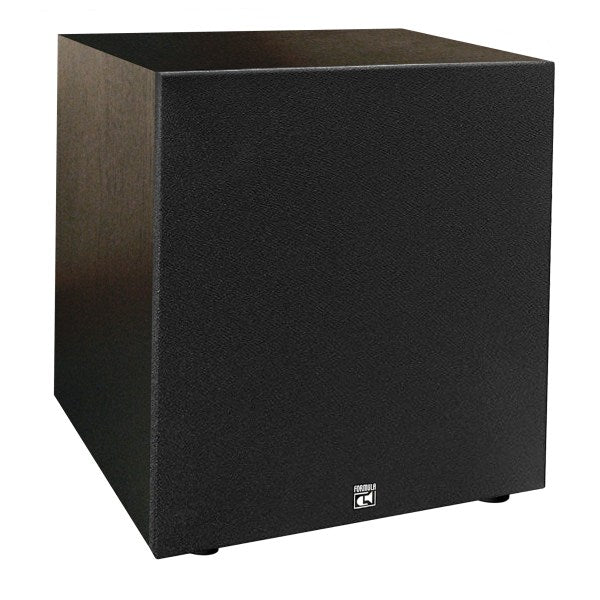 BIC America Formula F-12 Powered Subwoofer Front Firing For Home Cinema
The 12″ front-firing F-12 powered subwoofer incorporates a high current 475-watt peak amplifier designed by BASH Technology in combination with a 12″ injection molded long-throw woofer. A custom-designed port eliminates cabinet noise often heard from other subwoofers, especially when playing demanding music and videos. The F-12 also features an adjustable crossover (by-passable when adjusting crossover through a digital receiver), adjustable volume control, auto on/off with LED indicator and automatic signal sensing, gold-plated high-level inputs, both Dolby Pro Logic & Dolby Digital/DTS LFE inputs. Finish- Black Laminate.

SYSTEM SPECIFICATIONS
Includes:
1 F-12 subwoofer,
2 AC power cable

F12 Subwoofer:
Design: Front-firing 12″ long-throw powered subwoofer with rear port. State-of-the-art 475-watt dynamic peak power BASH-designed amplifier.
AMPLIFIER FEATURES: Adjustable crossover (by-passable when adjusting crossover through a digital receiver), adjustable volume control, auto on/off with LED indicator and automatic signal sensing, gold-plated high-level inputs, both Dolby Pro Logic & Dolby Digital/DTS LFE inputs.
Frequency Response: 25Hz – 200Hz
Sensitivity: 90dB
Drivers: Heavy duty 12″ injection molded woofer with heavy-duty surround.
Recommended Power: Built-in-state-of-the-art BASH designed Amplifier, 475 watts Dynamic Peak Output, 150 watts RMS Continuous
Dimensions: 17″H x 14 3/4″W x 17 1/4″D, Carton Dimensions: 22"H x 19" W x 21" D
Warranty: 1 year- Parts