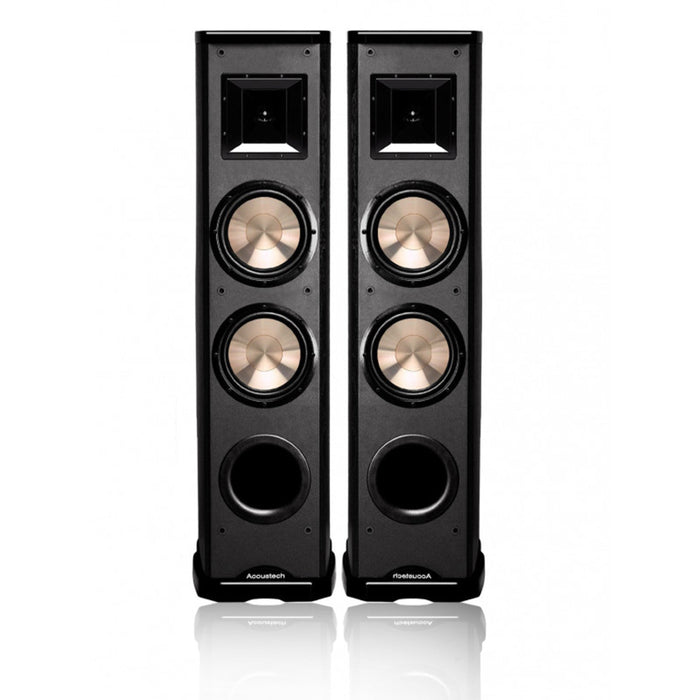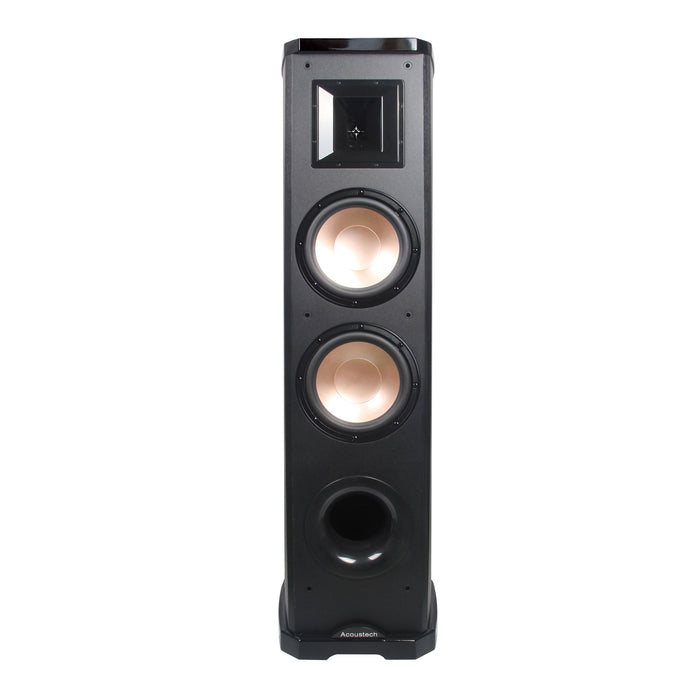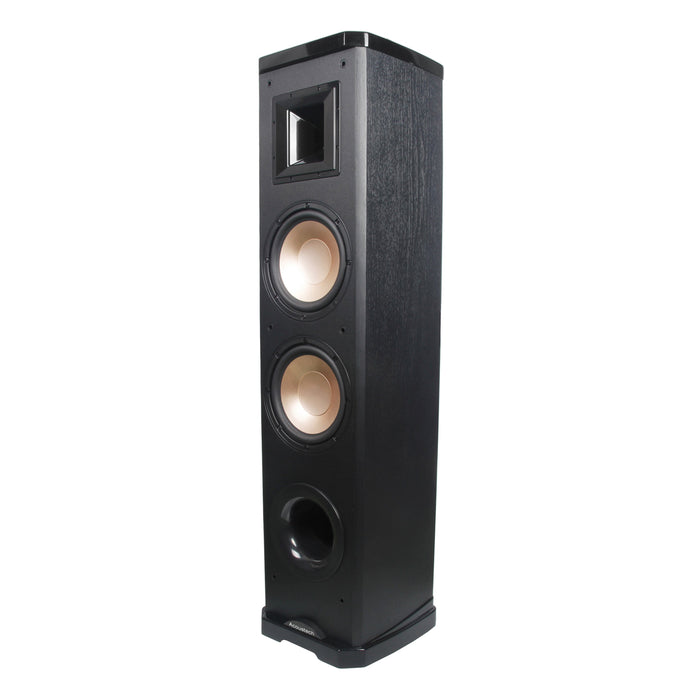 BIC America - Acoustech PL-89II – 600W 2-Way Tower Speaker w/Lacquer & Dual 8" Woofers, 6 1/2" Horn Tweeter
We proudly introduce the new BIC/Acoustech Platinum Plus Series PL-89 II floor speaker. Adding to the top-rated PL-89's attributes: superb performance, high output to 119 dB (live rock band levels), ported design enabling frequencies as low as 25 Hz, top-notch materials, and build quality, the PL-89 II floor speaker delivers even more impressive performance than its predecessor.
The newly engineered PL-89 II incorporates an improved crossover design which enables smoother response for both mid and high-frequency ranges. This results in a more natural, accurate balance of sound with improved clarity and detail. Therefore, the PL-89 II offers enhanced sound coverage of the listening area— regardless of where you're seated.
Platinum Plus Series PL-89 II tower speakers can be used for both main and/or surround channels in any theater system. They are also superb performers for music. For extra low bass extension, PL-89 II includes two high power 8″ woofers. The state-of-the-art 6 1/2″ high-efficiency horn tweeters produce a such richly detailed, startlingly lifelike sound that they will impress even the most critical audiophile. All Acoustech Platinum Series speakers come in elegant enclosures with hand-rubbed black lacquer tops and bottoms. This extra step ensures each cabinet has a deep gloss shine that is more scratch resistant than most lacquer finishes on the market. The PL-89 II speakers include an extended 8-year warranty (one of the longest in the industry). Enjoy uncompromised sound at an affordable price!
SPECIFICATIONS:
Design: 250-watt (600 watts peak) two-way horn tower with dual 8″ woofers
Frequency Response: 25Hz-23kHz
Sensitivity: 98dB @ 1 watt, 1 meter
Drivers: Two high power 8″ woofers with heavy duty surrounds, one 6 1/2″ mid/high-frequency aluminum dome horn with neodymium magnet
Magnetic Shielding: YES
Gold-Plated Terminals: YES
Recommended Power: 10-250 watts per channel RMS, 600 watts peak power
Impedance: Nominal 8 ohms
Dimensions: 43″H x 11″W x 10 1/4″ D
Weight: 55 lbs. (24.9 kg.)
Warranty: 1 Year Parts