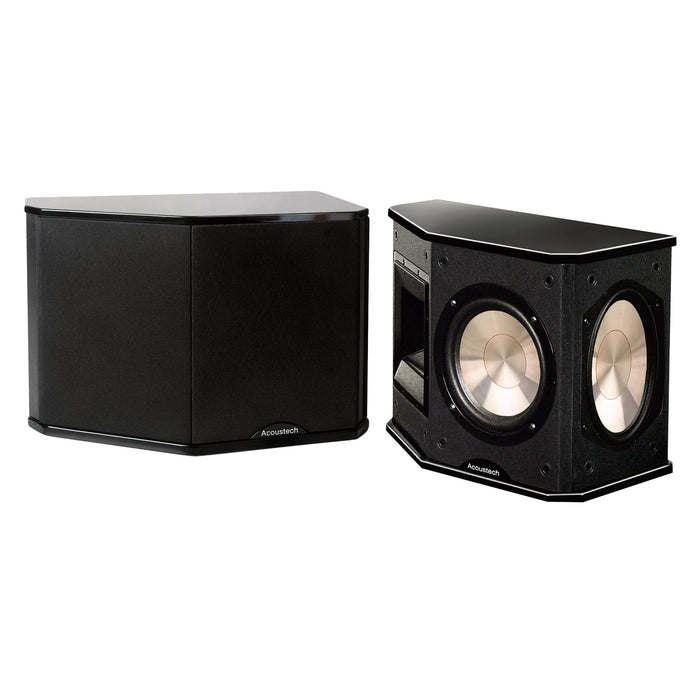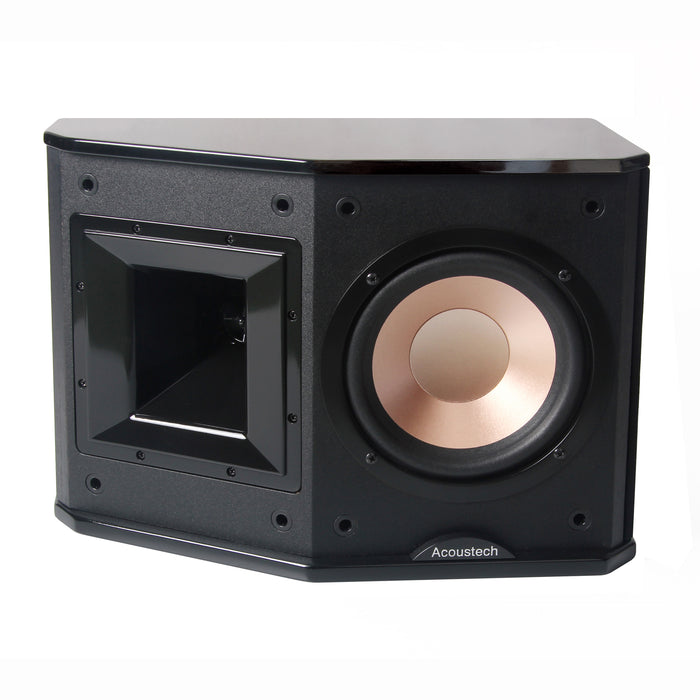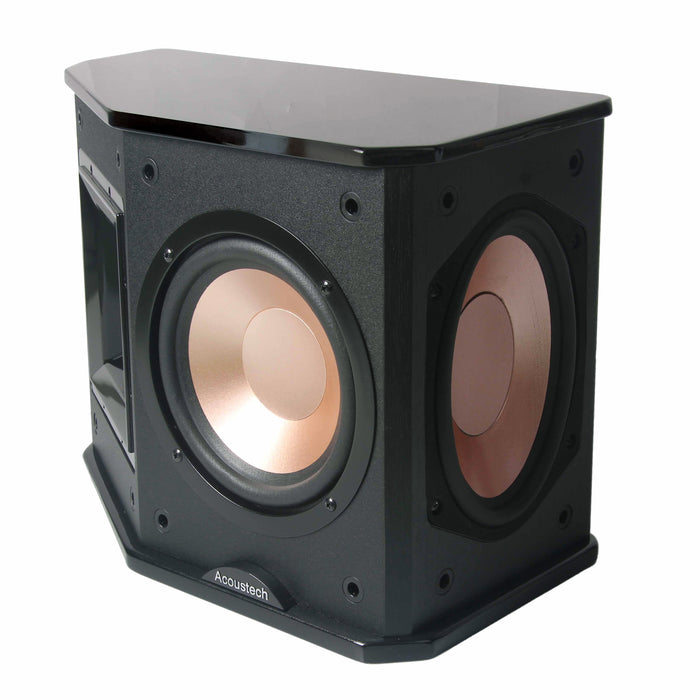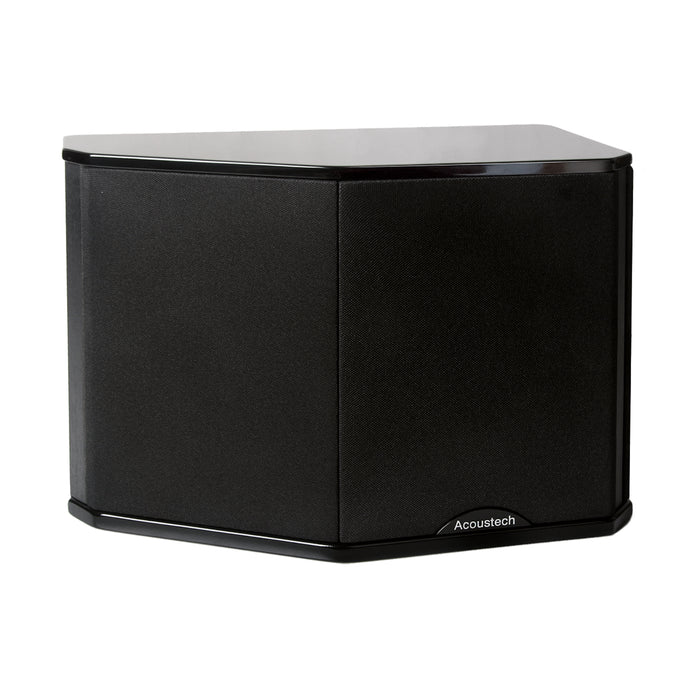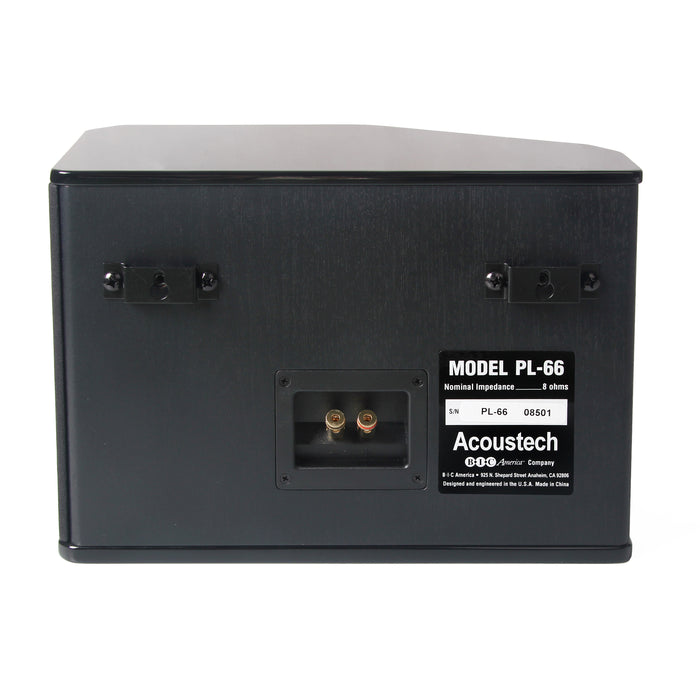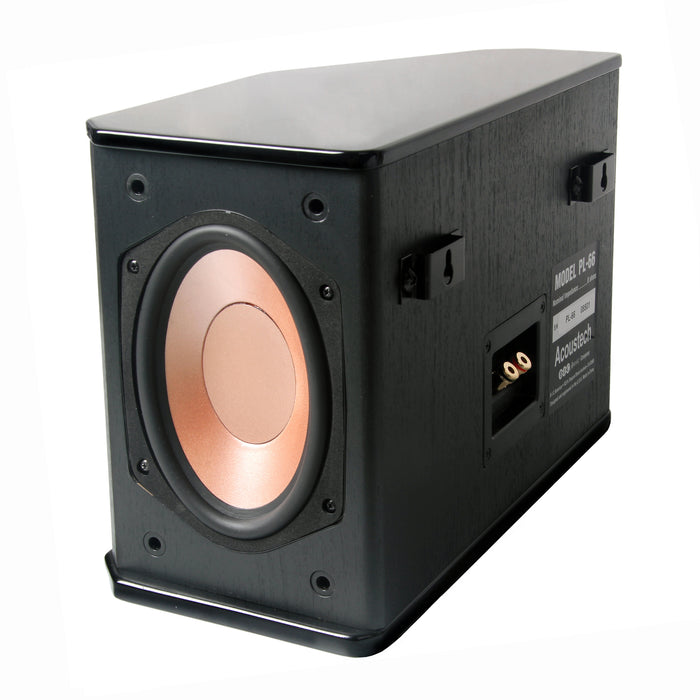 BIC America - Acoustech PL-66 – 175W 2-Way 6 ½" Bookshelf Surround Speakers with Horn Tweeters & Wall Mounts
We proudly introduce the new BIC/Acoustech Platinum Horn Series. Since 1973, BIC America has been known for offering top-rated, quality audio components at unprecedentedly low price points. Over the past several years, BIC Acoustech speakers have become recognized as a superb value in horn speakers for the home while offering extremely affordable pricing.
The high-efficiency PL-66 bookshelf/surround speakers deliver performance with lush, crystal clear sound for both music and video, They offer angled cabinets that enable wide dispersion reflection throughout a room. Each speaker contains one 6 1/2″ mid/high-frequency aluminum dome horn tweeter with neodymium magnet, one 6 1/2″ woofer with heavy-duty surround, and one 5″ x 7″ passive radiator for extended bass output. All Acoustech Platinum Series speakers come in elegant enclosures with hand-rubbed black lacquer tops and bottoms. This extra step ensures each cabinet has a deep gloss shine that is more scratch resistant than many lacquer finishes on the market. Flush wall mounts included.
SPECIFICATIONS
Design: Two-way three-component bookshelf/surround speakers. Flush wall mounts included.
Frequency Response: 40Hz-20kHz
Sensitivity: 96dB @ 1 watt, 1 meter
Drivers: One 6 1/2″ high-efficiency aluminum horn tweeter w/neodynium magnet, one 6 1/2″ screen pressed long fiber woofer with heavy duty surround, one 5″ x 7″ passive radiator for extended bass output.
Gold-Plated Terminals: YES
Recommended Power: 10-175 watts per channel
Impedance: 8 ohms
Dimensions: 10″H x 14″W x 7 1/4″D
Weight: 30 lbs. Pair (13.6 kg.)
Warranty: 1 Year – Parts