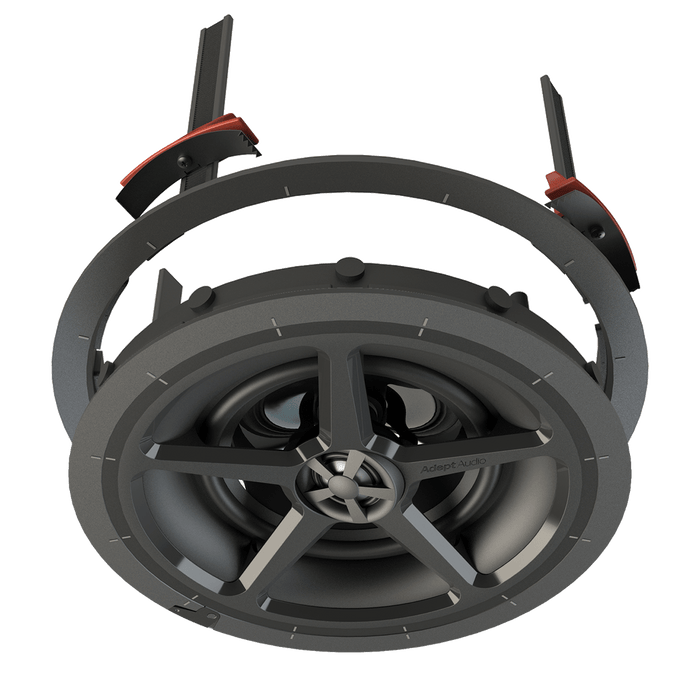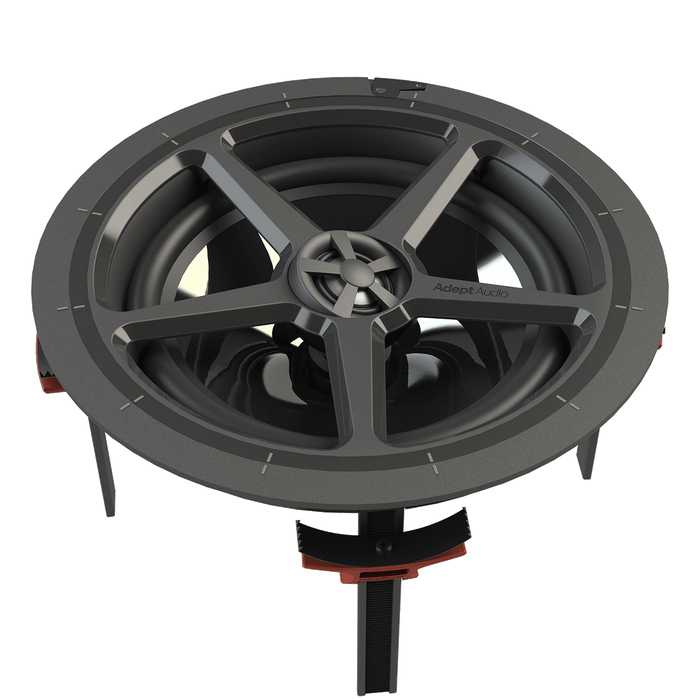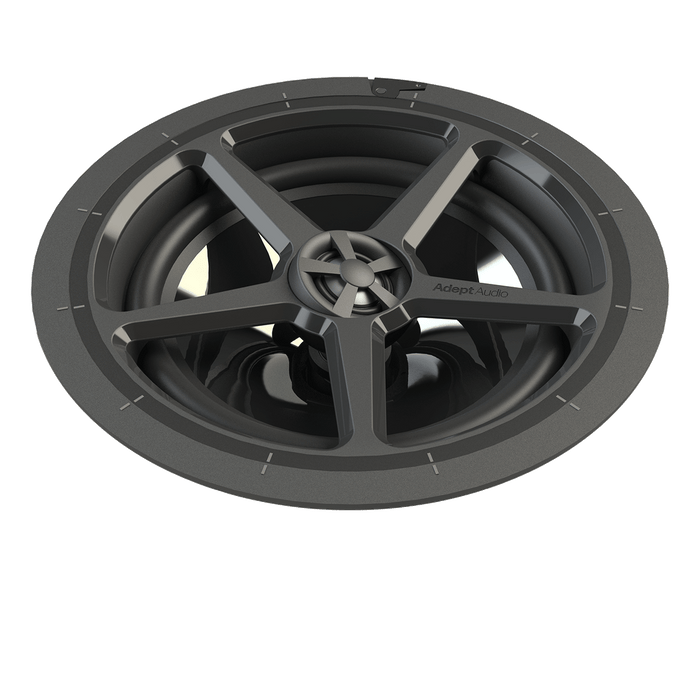 Adept Audio IC66 6.5" Ceiling Speakers - Pair
Product Details
Once you hear the IC66, you'll never want to listen to a compact speaker again! This step-up model features premium graphite drivers and a design tuned to deliver powerful sound from a midsized, discreet ceiling speaker. Its compact design plus tuning by the world's most experienced architectural speaker designers make it perfect for streaming high-resolution music into any room of a home or office.
The IC66's 6 ½" IMG graphite woofer does what was once thought impossible—it delivers deep bass and ultra-clear mids from a speaker small enough to escape notice. The tough but sensitive 1" aluminum dome tweeter puts out sparkly highs, with a radically more spacious and detailed sound than you'll hear in all in a compact wireless system. Most ceiling speakers only sound good when you're right below them, but our experienced engineers know better, so they tuned the IC66 to sound good everywhere in a room. Sit wherever you want—you'll still hear great sound.
Once you've installed one of our ceiling speakers, you'll be hooked. Our In the Ring toolless mounting system means all you need to mount the speakers is your fingers. (OK, a thumb, too.) Just insert the ring, click the mounts into place, and twist the speaker into the ring. Don't feel bad for your screwdriver, we're sure you'll find another use for it.
SPECIFICATIONS  
| | |
| --- | --- |
| Woofer | 6 ½" Injection-Molded Graphite |
| Tweeter | 1" Pivoting Aluminum-Dome |
| Frequency Response | 48Hz – 20kHz |
| Power Handling | 125 Watts |
| Cut-Out Diameter | 8 ¾" |
| Grille (outside) Diameter | 10" |
| Mounting Depth | 3 ½" |