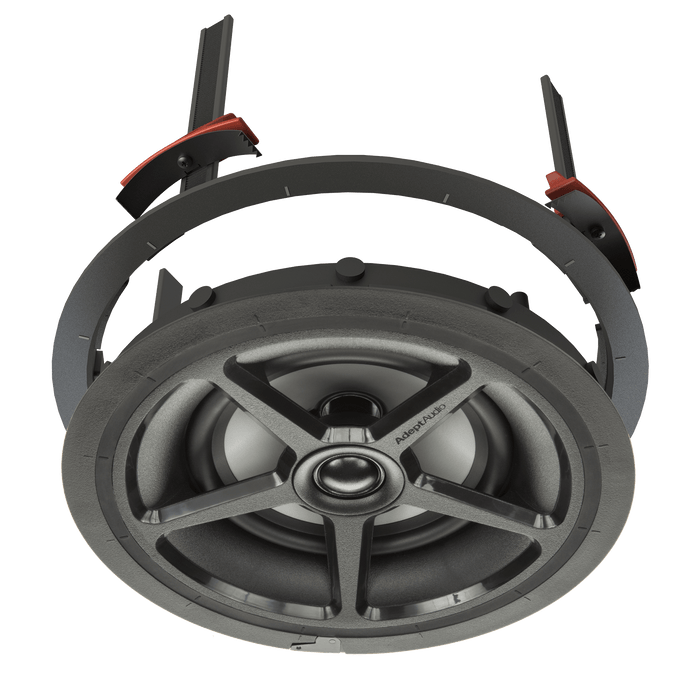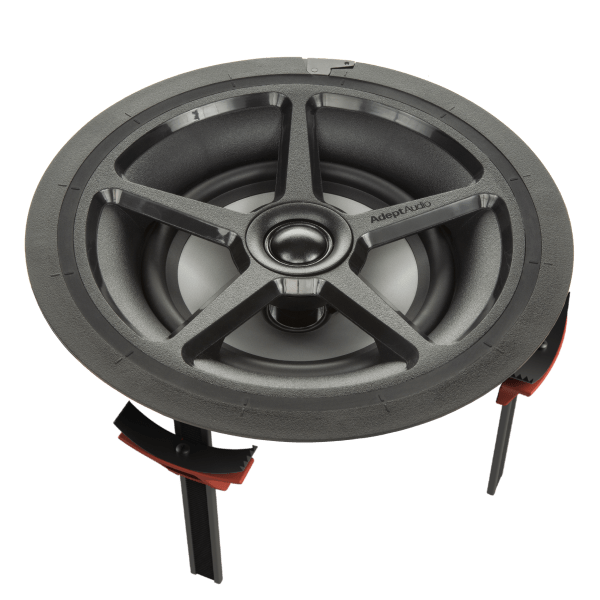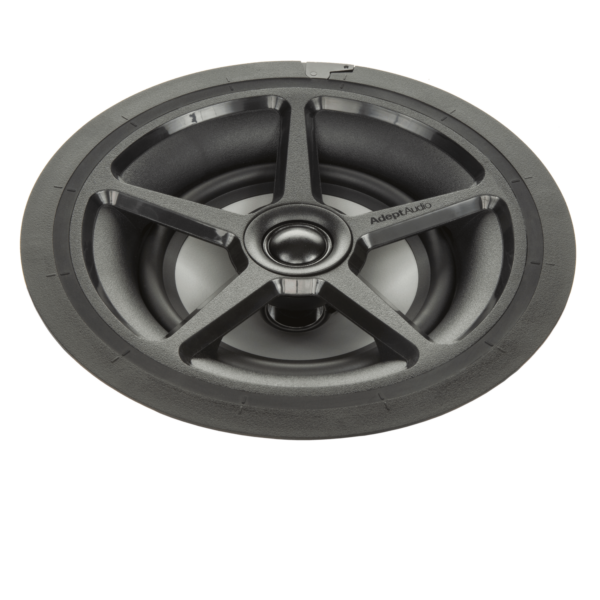 Adept Audio IC64 6.5-Inch Ceiling Speakers - Pair
Product Details
The IC64 is the speaker you want if relaxing to your favorite tunes is your thing. Our team of the world's most experienced architectural speaker designers built the IC64 as the perfect vehicle for whiling away an afternoon listening to all your best playlists. You'll get the high fidelity you crave, with none of the unnatural colorations or distortions you so often hear in wireless speakers.
Our sweet-sounding, pivoting 1" Teteron-Dome tweeter gives you all the detail in high-frequency sounds like cymbals, violins, female voices and acoustic guitar—but with much smoother tonality and warmth than you'll hear from mass-market wireless speaker systems. Our 6 ½" IMP polypropylene-cone woofer is the perfect match for the silk tweeter, keeping the sound smooth and clear all the way from the highest notes of a flute down to the lowest notes of the double bass. Adept Audio's engineers tune these speakers, so they sound great everywhere in a room, while most other ceiling speakers are tuned to sound best only directly below. So the IC64 will sound great no matter where you mount it, and no matter where you sit or stand.
Thanks to our Tool-Less Trim-Ring mounting system, you can leave your screwdriver in the van when you install the IC64 (and all of our other ceiling speakers). Just insert the ring, grasp each of the four mounts with two fingers and slide it down so it clamps the drywall, and twist the speaker into the ring. In seconds, the IC64 is in the ceiling, ready to do its job beautifully for years to come.
SPECIFICATIONS 
| | |
| --- | --- |
| Woofer | 6 ½" Injection-Molded Polypropylene |
| Tweeter | 1" Pivoting Teteron-Dome |
| Frequency Response | 50Hz-20kHz |
| Power Handling | 100 Watts |
| Cut-Out Diameter | 8 ¾" |
| Grille (outside) Diameter | 10" |
| Mounting Depth | 3 ⅝" |