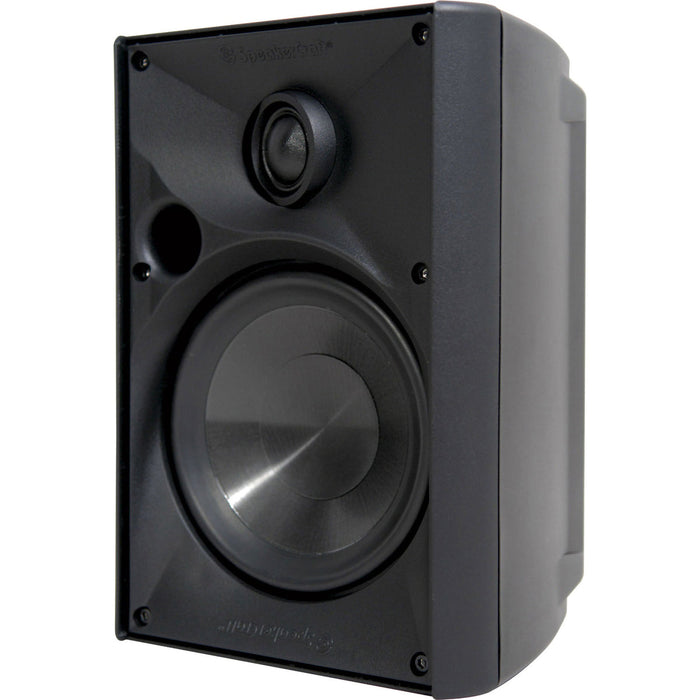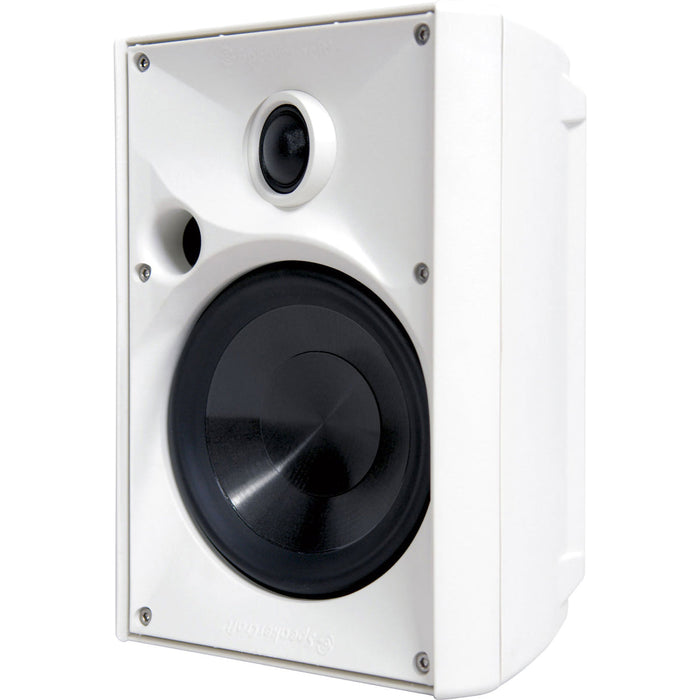 SpeakerCraft OE5 ONE Indoor / Outdoor Speaker - Each
OE5 One, Indoor/Outdoor Speaker
For modest sound requirements, you'll enjoy a wonderful performance on your balcony as you overlook the bright lights of your community.
The Outdoor Elements series includes eight different models to address a multiple of different exterior applications. Depending on the need, you can choose from speakers that offer five-inch, six-inch or even eight-inch woofers. Loaded into ported enclosures to dramatically enhance low frequency response, these woofers provide deep full bass to compliment any type of music.
The mid range and high frequencies are produced using advanced cone or dome drivers depending on the model. All drivers are made of space-age polymers, injection molded graphite or aluminum and are selected for sonic purity and dynamic performance. All of our Elements line of speakers are available in black or white.
SPECIFICATIONS
 5 1/4" Graphite Woofer
 Pivoting 1" Liquid Cooled Treated Silk Tweeter
 Timbre-Matched to All ONE Series
 Sensitivity: 89dB 1W/1m
 Power Handling: 100 Watts
 Impedance: 4 Ohm
 Frequency Response: 54Hz - 20kHz
 Dimensions: (H x W x D) 9 1/4" x 6 9/16" x 7" 235mm x 167mm x 178mm