Samsung 3D Active Glass Model No. SSG-4100GB - 1 Unit/Box - OPENBOX SALE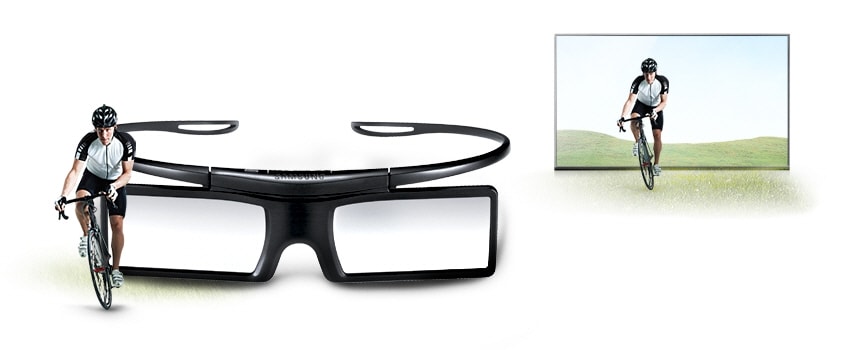 Open Box Sale
With GST Bill
Free All India Shipping
EMI Option.
3D Glass
Samsung's newest 3D Glasses offer even greater comfort over hours of viewing.

SSG-4100GB
Samsung's next-generation ultra-lightweight 3D Glasses are light-years ahead.
When combined with Samsung 3D entertainment, 3D Active Glasses bring viewing to vivid life.


3D comes to life with it-over glasses
Watch your entertainment come alive with Samsung's 3D glasses. Featuring the fit-over design, which is perfect for users who already wear glasses, the 3D glasses will be noticeably more comfortable and will deliver an even better 3D experience. And with a battery type for extended viewing, which lasts up to 150 hours, you can now sit back in total comfort and enjoy as much 3D TV as you like. It's the 3D experience you've always wanted.