QSC PLD4.2 Power Amplifier with DSP 700w x 4 Channels
Versatile Amp for Flexible Configurations
QSC's PLD 4.2 Power Amplifier is a portable and versatile solution to your PA needs. With QSC's remarkable Flexible Amplifier Summing Technology, you can distribute power to up to four speakers. The QSC PLD 4.2 Power Amplifier is made to achieve matchless audio quality with its Class D amplifier engine. Its Preset Wizard feature also allows you to dial in and recall presets seamlessly with the user-friendly interface. With a rack-friendly 2U 18.5-pound form, the QSC PLD 4.2 Power Amplifier is an essential companion for your live sound rig.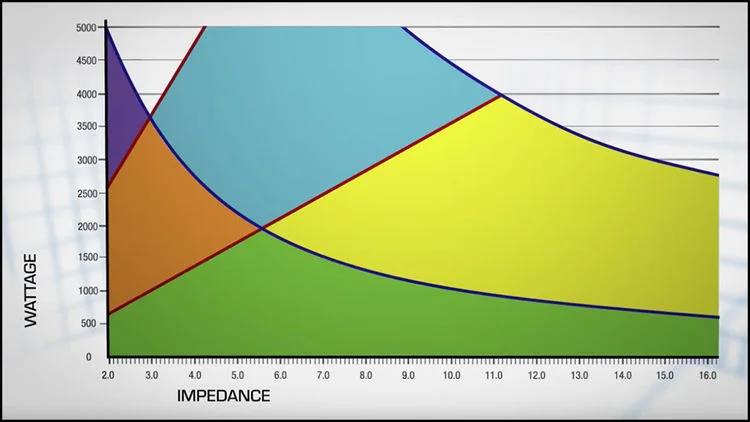 Flexible Amplifier Summing Technology (FAST)
With the revolutionary Flexible Amplifier Summing Technology, the QSC PLD Power Amplifier can deliver total power from one to four speaker outputs in various combinations. This concept utilizes the ability to remap the outputs to the desired output power. From a four subwoofer system to a full-range loudspeaker with subwoofer combo, the PLD Power Amplifier series will provide all the juice your rig needs to project your audio signal.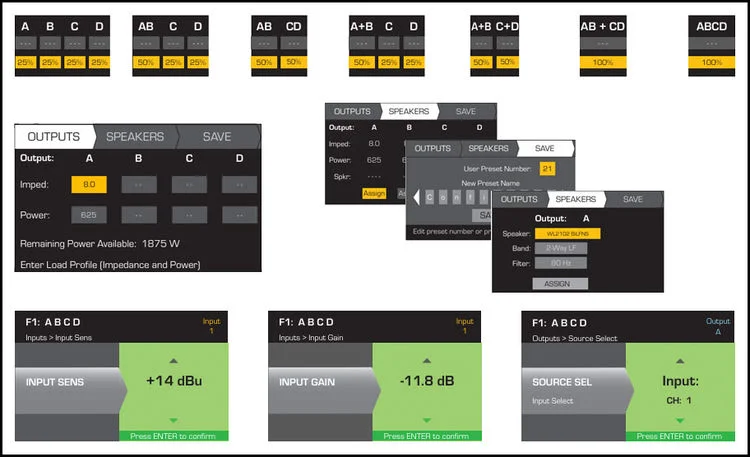 Preset Wizard makes custom setup easy
One of the areas where the QSC PLD series really shines is in portable live sound situations. Compacted in two rack spaces, this power amplifier features the Preset Wizard with a very user-friendly front-panel interface. Shipped with 20 factory presets that are based on widely popular combinations, you can also customize your own settings with the Preset Wizard. Recalling these saved presets at a venue just takes seconds!


Remote Control via Amplifier Navigator
QSC's free downloadable Amplifier Navigator software gives you remote control and monitoring of all functions your PLD amp, including the on-board DSP and configuration. It also provides a mechanism to create, store, and recall Presets and Loudspeaker Profiles to and from the PC or Mac. Preset and Loudspeaker Profile Libraries can also be downloaded and uploaded to connected amplifiers, allowing you to "clone" amplifiers for multi-function racks with duplicate amps.

Fourth generation Class D technology
QSC's PLD series features an innovative MOSFET transistor that is quintessential to its fourth generation Class D power amp design. This circuitry delivers raw power with exceptional sound quality without needing full bridge output. As a result, you'll be able to add dynamics to your live sound while ensuring the audio remains crisp and clear.

QSC PLD 4.2 Power Amplifier Features:
4-channel Class D power amp design delivers 700W @ 4 ohms per channel
4 x XLR inputs and 6 x NL-4 outputs accommodate a wide range of speaker setups
Flexible Amplifier Summing Technology (FAST) distributes power in a variety of configurations across 1, 2, 3, or 4 outputs
Intuitive, simple front-panel interface cuts down setup time
Preset Wizard makes setup quick and painless
Optimized for portability and fits in 2 rack spaces

Tech Specs
Number of Channels: 4
Power Class: Class-D
Watts/Side @ 8 ohms: Per Channel: 500W Peak, 400W Continuous
Watts/Side @ 4 ohms: Per Channel: 700W Peak, 400W Continuous
Watts/Side @ 2 ohms: Per Channel: 625W Peak, 350W Continous
Inputs: 4 x XLR
Outputs: 6 x NL-4
Rack Spaces: 2U
Height: 3.5"   Depth: 12"    Width: 19"
Weight: 18.5 lbs. / 8.4 kg
Manufacturer Part Number: PLD4.2

DOWNLOADS