Polk Audio S15 Bookshelf Speaker Pair American HiFi Home Theater Signature Series
Features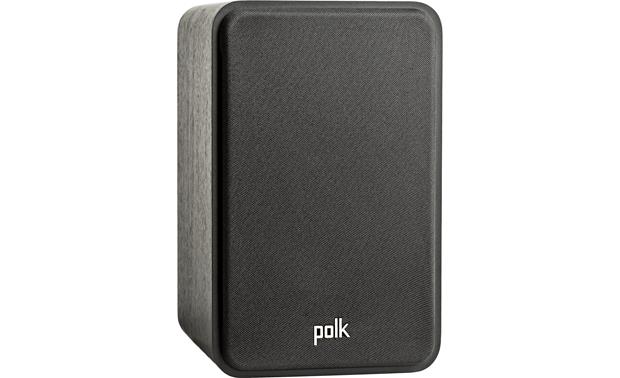 Dynamic Balance Drivers:
Dynamic Balance is a proprietary Polk Audio technology using laser imaging to determine what combination of speaker materials create the least amount of resonance.
Eliminating resonance in speakers results in a wide, smooth response and low distortion.
Using just the right materials enables Polk to eliminate issues that reduce speaker performance and tune out performance-robbing resonances before they occur.
Dynamic Balance ensures a rich, clean, full-range sound no matter what you're listening to.
The Polk Signature S15 bookshelf loudspeaker incorporates a Dynamic Balance two-way driver array with one 1" tweeter and one 5.25" woofer.
Hi-Res 1" Terylene Tweeter: 
The Signature S15 bookshelf loudspeaker utilizes Polk's newly designed 1" Terylene tweeter to deliver clear and detailed high-end response for realistic reproduction of vocals and instruments.
It will support high frequencies up to 40kHz to perfectly reproduce the latest high-resolution audio files with improved audio extension, earning Hi-Res Audio Certification.
5.25" Mica-Reinforced Polypropylene Woofer:
The Signature S15 bookshelf speaker employs one 5.25" Dynamic Balance low distortion mica-reinforced polypropylene cone woofer for clean, clear bass, better linearity, and increased dynamic midrange and midbass.
This mica-reinforced polypropylene woofer features a butyl rubber surround, massive ceramic motor structure, and a high-temperature Conex fiber spider that combine to create a driver of exceptionally high efficiency, for clean, clear bass, better linearity, lower distortion, and greater durability.
Power Port Technology: 
The Signature S15 bookshelf incorporates Polk's Power Port technology with a specially designed rear-firing port.
Power Port technology smoothly transition air flow from inside the speaker into your listening area for deep, extended bass impact while minimizing turbulence and distortion.
Polk's patented Power Port technology delivers 3dB more bass response than a traditional ported speaker.
Non-Resonant Enclosure: 
The bookshelf speaker's strong, rigid and acoustically inert enclosure reduces unwanted internal standing waves for less audible coloration.
And non-resonant Meddite MDF construction, extra bracing, and a thick front baffle ensure a more lifelike sound.
The enclosure's curved edges not only look cool, they reduce standing waves inside the cabinet for less audible coloration.
The enclosure features a beautiful black washed walnut finish.
Anti-Diffraction Magnetic Grille: 
The Signature S15 includes an anti-diffraction magnetic grille for unaltered sound.
The integrated magnets make it easy to attach and remove